Crew members with walkie-talkies mill about an auditorium lobby, periodically asking for quiet. 
Inside, a Genie Lift crane rises and falls, and a technician adjusts bright yellow and blue floodlights. At last, a dark-eyed, square-jawed Australian actor named Alex Russell emerges onto the stage for his close-up, making his way repeatedly through a scene, ever so slightly adjusting the pace of his delivery with each take.
This is pretty much how it goes on every movie set, big-budget or small, studio-produced or independently financed. But peer closer on this early evening in August, and consider the ways this particular set is different. For one thing, all of this is happening inside a church in suburban Austin. For another, the journalists here to interview the cast and crew are not from Entertainment Weekly or USA Today; they are writers for Christian websites and newspapers. And though the stereotypical budding writer-director is a brash, foul-mouthed Tarantino type, high on the possibility of on-screen sex and violence, the director of this film is a gangling 25-year-old Highland Park High School and Baylor University graduate named Will Bakke, who speaks with an earnestness when he says, "I love Jesus more than anything." 
Described in its press materials as "a parody of Christian culture from those who know it," Believe Me is the latest project from Riot Studios, which Bakke formed with fellow Highland Park alum Alex Carroll and their friend Michael B. Allen, who graduated from Dallas' First Baptist Academy and Texas A&M. Although the film was shot mostly in Austin, if you follow the money, it all leads to Dallas. Believe Me is just one vessel on a rising tide of religious and conservative-themed productions coming out of North Texas. The Lord's work is being done by the likes of T.D. Jakes, Glenn Beck, and onetime presidential hopeful Rick Santorum, now the CEO of an outfit that calls itself "America's fast-growing inspirational and family film company." 
And if in the past Christian entertainment seemed to be a niche product—Michael Landon Jr.-directed weepies such as The Last Sin Eater—these days it's bleeding into the mainstream. Eager to replicate the success of films like The Chronicles of Narnia: The Lion, the Witch and the Wardrobe, major studios are pursuing religious-oriented projects that they believe have crossover potential. Witness the upcoming Noah, a $130 million movie starring Russell Crowe.
Which is to say: people like Bakke, Jakes, Beck, and Santorum are changing the course of entertainment production in North Texas. And they also might be helping to rewrite the rules of the entire popular culture.
†
Bakke and Allen's first collaboration was a 2009 man-on-the-street-style documentary called One Nation Under God. Beginning in Dallas, they set off on a road trip and asked people they encountered to share their thoughts on faith and religion. Carroll, the other Highland Park kid, saw the movie while he was at Georgetown University, and he wanted in on the action. During a summer break from college, they all took off on another trip, this time to Europe, to create a follow-up doc titled Beware of Christians. 
The three filmmakers got a DVD distribution deal with a company that markets primarily to ministries and Christian businesses, but Carroll thought he and his friends could reach a broader audience if they took the film around the country themselves. With $25,000, most of it raised on Kickstarter, they commenced a nearly two-year-long national tour, screening the film on college campuses and for high school youth groups, and then selling DVD copies. They ultimately earned more than $500,000 on a film that cost only $20,000 to produce.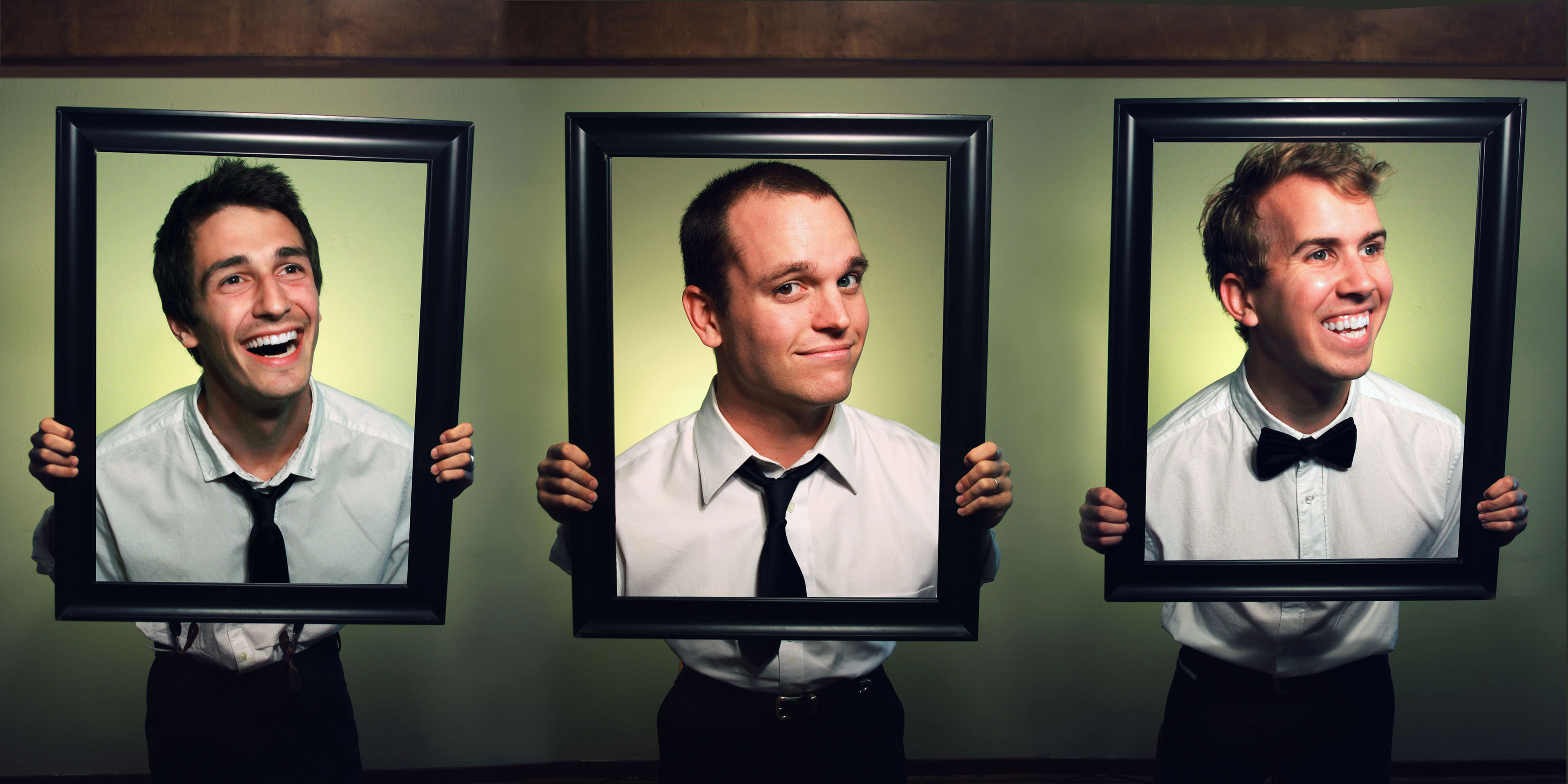 "We were being honest and down-to-earth about our relationship with God," says Carroll, 25, who is the lead producer on Believe Me. "I think there's a market for honest filmmaking about truth and about challenging what you believe."
Believe Me, the team's first fictional effort, centers on a group of college students who earn fame and fortune by launching a fake Christian charity. "This is a Christian world that we're talking about," Carroll says, "but it's not a Christian film." Bakke and Allen developed the script while they were on tour and sent it to Gary Cogill, the former WFAA film critic-turned-producer, who signed aboard as co-producer and agreed to help them raise money. (Bakke knew Cogill's daughter from high school; Cogill's Lascaux Films also provided investment money for the Beware of Christians tour.) 
The producers won't disclose the film's budget (outside estimates place it in the $2 million to $3 million range), but Carroll says 24 of the 26 individual investors come from Dallas. The roster includes Ray Washburne, the CEO of Charter Holdings, which co-owns Highland Park Village; Marshall Payne, chairman of the private equity firm CIC Partners; Chuck Anderson, a partner in the real estate-development firm Bandera Ventures; Ron Payne, CEO of Southwest LTC; and Robert Dobrient, director of the bank-holding company Triumph Consolidated. 
"It would have been a lot easier to raise money if we were making Beware of Christians 2 or if we were making an expressly Christian film," says Carroll, who notes that traditionally investors in Christian filmmaking have been conservative men eager to see a clear-cut, inspirational message promulgated on the screen—not a satirical comedy aimed at younger audiences. Carroll says most of his investors are new to the movie business. "But people don't invest in films," he says. "People invest in people. It wasn't just a shot in the dark. We had made good profits on the first two documentaries, and people in Dallas knew us."
In addition to Russell, the square-jawed Aussie (who has also appeared in The Host and the recent remake of Carrie), they were able to secure a cast that includes Nick Offerman (from NBC's Parks and Recreation) and Miles Fisher (a St. Mark's and Harvard graduate who has appeared in Final Destination 5 and J. Edgar). This time, they plan to bypass the self-distribution route they took with Beware of Christians and instead submit it to Sundance and South by Southwest, hoping to strike a deal with a major distributor. 
Still, there's a considerable gap between the hundreds of thousands earned on Beware of Christians and the millions Believe Me needs to gross to turn a profit. Asked to cite a movie to which this new effort might be compared, Carroll struggles before naming Saved!, a comedy starring Mandy Moore that premiered at the 2004 Sundance Film Festival. 
When I point out that Saved! is widely regarded as an attack against Christian fundamentalism-—and that it flopped at the box office—Carroll backtracks. He says he can't name a comparative title because they are attempting something that has never been done before. "There are the Hollywood movies that appeal to Christian audiences, like Narnia, and then there are the message-driven, agenda films," he says. "We think this can be that hybrid movie." 
"Frankly, if it offends some people, I'm happy to do that," Cogill says. "I think you have to give up something to gain something." 
†
To appreciate the creative ambitions of the Riot Studios team, it helps to take a journey back in time, when the seeds for the flowering of modern Christian filmmaking in North Texas were planted. The story begins in the 1930s, with Glenn McCarthy striking oil in Beaumont. McCarthy—who was the inspiration for the Jett Rink character in Edna Ferber's Giant—used his millions to bankroll the 1949 drama The Green Promise, starring Natalie Wood and Walter Brennan. The movie was almost immediately forgotten, but McCarthy established a much-repeated role: the Texas oilionaire eager to rub shoulders with the stars.
Fast-forward to the early 2000s, when Tim Headington, the CEO of Dallas-based Headington Oil, hooked up with Graham King, a British-born producer whose first credit was on the Dallas-shot film Dr. T. and the Women. The duo has since produced Hugo, The Tourist, and last year's Best Picture winner, Argo. (The famously press-shy Headington has said little of his attraction to Hollywood, other than to tell Forbes, in 2012: "[M]ovies have intrigued me for many years, both as a fan and as a possible participant in the process.") 
Fort Worth-based John Goff, chairman and CEO of Crescent Real Estate Holdings, invested a reported $2 million in the 2012 Glenn Close drama Albert Nobbs. Businessman Bob Kaminski led a group of approximately a dozen area investors to put up a third of the $12 million budget for the Navy SEAL thriller Act of Valor. According to Variety, at least one high-profile Hollywood producer, Brian Oliver (The Ides of March, Ron Howard's Rush), has been putting together financing packages "with coin coming mostly from oil and real estate investments in Texas."
Get our weekly recap
Brings new meaning to the phrase Sunday Funday. No spam, ever.