It's been more than 20 years since Kaye Burkhardt scored her first Super Bowl contract. Her company, Dallas Fan Fares Inc., has been racking up NFL business ever since.
But Super Bowl XLV will stand out from all the rest. 
"Imagine going to 22 Super Bowls in every place but my own home," says Burkhardt, a member of the North Texas Super Bowl Host Committee's emerging business committee. "I get emotional that it is going to be here. I've seen over the years what it can do for a community, not only economically, but from a PR standpoint."
Super Bowl XLV, to be played next Feb. 6 at Cowboys Stadium in Arlington, stands out not only because it's on home turf, but because many North Texas businesses are expected to win their first-ever Super Bowl contracts because of it.
The NFL says millions of dollars will flow into the coffers of the people running Dallas-Fort Worth's entrepreneurial companies in the months leading up to the big game. Exactly how many millions is open to debate. In 2009, the Tampa Super Bowl attracted $4 million in contracts for 130 companies that participated in the NFL's emerging business program, says Tisha Ford, manager of events business development for the NFL. Dollar figures for Super Bowl XLIV played this past February in South Florida weren't available at press time.
The NFL says millions of dollars will flow into the coffers of the people running Dallas-Fort Worth's entrepreneurial companies in the months leading up to the big game. 
Sponsored exclusively by Dallas-based Texas Instruments, the Super Bowl XLV emerging business program is designed to assist minority- or women-owned companies, as well as those certified as "disadvantaged," in procuring Super Bowl contracts. Frank Supovitz, the NFL's senior vice president, events, says the program is a "business development tool" that's been an essential part of the big game since 1994.
"It's really to serve a community that has not had the opportunity or hasn't had the experience and wouldn't know how to go after these types of contracts," Supovitz says. "They still compete once they're in the hunt. But as part of the emerging business program, there's an educational series of workshops that helps to prepare companies to understand how to respond to RFPs, what companies like ourselves and the people that work with us are searching for, and how to put your best foot forward."
To date about 1,800 Dallas-Fort Worth businesses have registered for the program, including Wynne Enterprises, Padrino Foods LLC, and Snap! productions. By the time the North Texas game kicks off, the recession, many hope, will be a distant memory. But changing economic winds can make forecasting financial impacts difficult, Ford notes.
"Tampa was a great example," she says. "There was a lot of promise; then we got hit with the recession and our projected opportunities didn't match with the actual opportunities."
The NFL doesn't set aside a specific percentage of contracts for minority-, women- or disadvantaged-certified businesses. But it usually has an unpublished internal goal that changes yearly depending on circumstances, Ford says.
The North Texas Super Bowl XLV Host Committee also is hammering out an internal goal for procurement dollars it plans to direct toward emerging businesses. Some North Texas businesses already have nabbed business via the host committee. They include Already Gear, a promotional products company, and a web designer called Purrsnickitty Design.


High-Profile Effort
The host committee tapped two high-profile figures—former Dallas Cowboys running back Emmitt Smith, owner of real estate firm ESmith Legacy Inc., and Gina Puente-Brancato, CEO of Puente-Brancato Enterprises—to promote the emerging business program.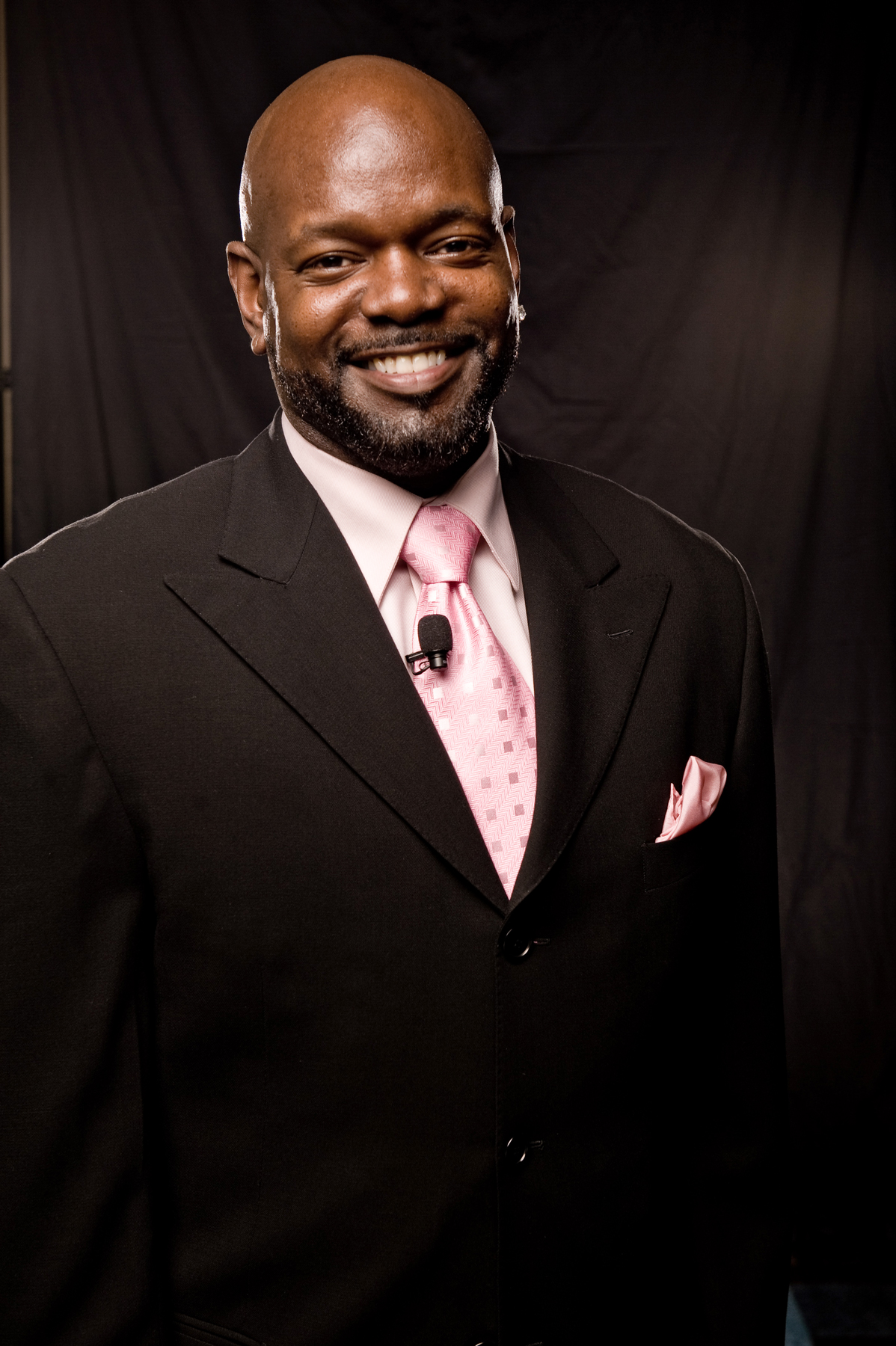 Puente-Brancato, whose business is certified as a woman-owned and minority-owned enterprise, is known for her more than 20 businesses at Dallas-Fort Worth International Airport. They include newspaper stands, currency exchanges, food and beverage retail stores, and an airport-based winery. The high-profile entrepreneur also owns La Buena Vida Vineyards in Grapevine and last year expanded her holdings with a restaurant concept, UFood Grill and Urban Taco at Dallas' Parkland Memorial Hospital. 
"Emmitt and I are doing the grassroots of trying to get the word out," Puente-Brancato says. "We want to at least give people the opportunity to get a piece of the action."
The host committee is preparing a business resource guide of all companies that register with the host committee. In order to be eligible, the business has to have met deadlines to become certified as a women-owned, minority-owned, or disadvantaged business.
Puente-Brancato and others believe the business guide will be used to hook up businesses with new client opportunities long after the Super Bowl hoopla ends.
Football great Smith, meanwhile, says his NFL career combined with his entrepreneurial business venture make him uniquely qualified to reach out to area businesses about the opportunities with the NFL and other Super Bowl purchasing entities. 
Smith knows from experience about the challenges of entrepreneurship. "We are a commercial and development real estate firm competing against big firms that are better known," Smith says. ESmith Legacy is currently going through the minority-owned business federal certification process.
Even for small Super Bowl contracts, the payoff could be immense, Smith contends. "The marketing implications of working with the Super Bowl or the National Football League could be huge in terms of image." Having the NFL on a company's client list, "speaks volumes," he adds.
The football star-turned-businessman notes that breaking into the NFL business stream can be daunting since the league has "legacy" companies it has worked with for many years. Still, he's convinced that opportunities exist for Dallas-Fort Worth businesses to create joint ventures with legacy companies, allowing for multiple opportunities for small to midsized companies in North Texas to grow.


Ready To Cash In
Dallas-based Wynne Enterprises says it's ready for some Super Bowl action.
The limo and motor-coach company already has an existing contract with the Dallas Cowboys. Among its duties: taking players to the practice fields, escorting Dallas Cowboys cheerleaders to public appearances, and ushering entertainers to and from the stadium.
"We have a good product, but being a minority-owned or women-owned business opens doors," says Phillip Capers, director of business development and CFO for the company, which is owned by Joan Wynne. "It doesn't give you the business, but it gives you the access." The host committee isn't promising companies they'll win contracts, but it's helping them gain access, he says. "I'm a firm believer that a warm knock is better than a cold call." 
Wynne, with its 80 employees and $10 million in annual revenue, could potentially subcontract with others to spread the wealth, he says. 
"The Super Bowl is a one-in-a-million opportunity for us," Capers says, noting the opportunities to raise awareness of its brand and to meet representatives from area Fortune 1000 companies.
The North Texas Super Bowl XLV Host Committee also is hammering out an internal goal for procurement dollars it plans to direct toward emerging businesses. 
David and Diane Luther, president and vice president, respectively, of Padrino Foods in Dallas, hope to give the Super Bowl a Tex-Mex flavor with tamales served in the suites and at concession stands. 
"The tamale would be a great way to put a Texas spin at the stadium," David Luther says. "We just really feel like this product has great potential in that venue. Tamales and nachos. What would go better?"
The 3-year-old company with 15 workers, owned by friends Diane Luther, Peggy Murray, and Renee Black, is working to get its individually vacuum-packed tamales into area sports venues, including at Cowboys Stadium. Padrino's tamales are sold at area restaurants and grocery stores, and the vacuum-packed version is available at Valero gas stations. Although Padrino's is young, Diane Luther says her family has been involved in making and selling tamales for three generations, starting with her grandad's former business in Dallas, Todo Tortilla & Tamales.
But companies, even if they win business, shouldn't necessarily expect a windfall.
Terri Sue Wensinger says her production company, Snap! productions of Dallas, lost money on a recent NBA All-Star party because of the amount of research and preparation that went into the event. Her company brings in $2 million to $12 million in annual revenue and employs eight full-time workers, plus "permalancers."
"Nobody does this to get rich," she says. "They do it for the experience and to help the community."
Wensinger formerly spent 10 years with Corporate Magic, a Gaylord Entertainment firm that hopes to nab the holy grail for event producers: the Super Bowl half-time show. (Corporate Magic is the official production company for the North Texas Super Bowl Host Committee and the Dallas Cowboys.)
"If they get that, there will be a lot of trickle-down," Wensinger predicts. That connection, along with others like her past work for former Cowboys quarterback Roger Staubach's real estate firm, could pay off, but she keeps a healthy dose of skepticism.
"I would be proud to say the Super Bowl was in North Texas and this is what I did for them," she says. "I'm not the only one with that [event production] skill set, so a lot of it is relationships. Then again, maybe that is not enough."
For Wensinger it's still too soon to know what's down the line, while others like Burkhardt, the Dallas Fan Fares owner, already know. Burkhardt's destination-management company is one of just three authorized by the NFL to sell its "NFL On Location" product: hospitality and entertainment packages for corporations that include tickets, hotel, merchandise, and other amenities.
Burkhardt is hopeful that her company, with its $20 million in annual revenue, 30 employees, and 70 part-time associates, might be poised to subcontract some of its business to local entrepreneurs.
And she's convinced the NFL will have such a great experience in North Texas that Cowboys Stadium will become part of a regular rotation for future Super Bowls.
"There's something about working for an organization that is all about performance and champions and the best-of-the-best," Burkhardt says. "It makes people step up and do their best work, and that becomes their habit and that becomes their culture."
Get the D CEO Newsletter
Stay up to speed on DFW's fast-moving business community with weekly news reports, interviews, and insights.