Nowhere on the From the Ground Up website does it tout "charming" as an area of specialty, but take one glance at their portfolio and that's surely the first adjective that'll come to mind. Dan Houchard—owner of the Dallas-based landscape design, installation, and maintenance company—says that whether it's adding curb appeal to your front lawn or creating a private oasis in the backyard, the importance of having an outdoor space that makes you happy can't be overstated. "Even if it's just a great moment for you to see out the window every day while you're washing the dishes—it's what makes it feel like a home," he says. He reveals five items guaranteed to add charm to your garden.
A Great Gate
Whether it's swapping a board-on-board gate for something sweeter or closing off a courtyard with a set of swinging doors, incorporating a decorative gate, Houchard says, adds instant intrigue. "What you're doing is creating this illusion that it's going somewhere magical," he says.
A Winsome Water Feature
A charming garden should stimulate the senses. Enter: water. "Oftentimes you hear a water element before you see it," Houchard says. "It draws you into a space." He stresses that it doesn't need to be large or loud—think more bubbler than Bellagio.
Pretty Pots
Houchard challenges gardeners to stop using pots merely for pops of seasonal color. Instead, fill them with a mix of plants—"Evergreens, topiaries, perennials, and even herbs," he suggests—and use them to anchor beds or flank an entrance.
A Visual Reprieve
Some intentional negative space in your landscape—a swath of lawn or a gravel path—provides necessary quiet moments. "If there's flowers and plants everywhere, it's going to feel buggy and weedy, not pleasing or calming," Houchard says. "You need a place for your eye to rest."
A Sweet Seat
Once you've put in the work to create the garden of your dreams, give yourself a perch from which to enjoy it. Even if you're too busy to sit a spell, the sight of a bench in a quiet corner of your yard is enough to lessen tension. "It feels inviting," Houchard says.
---
Dig It
Of course, the most important ingredient in any garden is plant life. Get the dirt on a few of Houchard's go-to growers.
Boxwood
"No one's going to be shocked to hear me say this," Houchard laughs of this From the Ground Up staple. Whether used as a border, pruned into a globe, or used as a topiary, this shapely shrub is a favorite of Houchard's for its dense makeup, small leaf, temperature tolerance, and versatility.   
Hydrangeas
"If you think about Nantucket, Napa Valley, or even France or England, hydrangeas are a big part of those charming gardens," says Houchard, who notes that varieties like Limelight better withstand the hot Texas sun.  
Perennials
A few of Houchard's favorite varieties are summer phlox and nepeta, a durable and well-growing salvia. Be mindful of timing, he warns: "It's important to layer early, mid, and late perennials, so you don't get your blooms all at once." 
Espaliered Trees and Trellised Vines
Greenery can be used to help soften unsightly elements—pruning a tree or shrub flat to cover a large expanse, like a fence—or add character. Training vines to climb a wire trellis around a window, for instance, "just softens the whole space," says Houchard.  
Get the AtHome Newsletter
Enjoy Dallas' best trends, hot properties, and tips from local designers to help you nest in style delivered weekly.
Author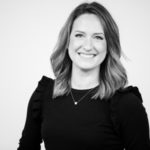 Jessica Otte is the executive editor of D Home and D Weddings. In 2006, she helped launch D CEO as…