How to Design Your Dream Kitchen
Local interior designers and architects weigh in.
Stylish Shelfies
Steinhart designed the gray-wash white oak shelves to show off her French copper pot collection and china by Anna Weatherley and Wedgwood.
White Hot
The oversized subway tiles with beveled edges cast a bright, white hue to the kitchen and serve as a neutral backdrop for the pop of color.
Island Time
Carrara marble makes for a beautiful centerpiece. Steinhart added pendant lights from Visual Comfort and clean-lined seating from One Kings Lane.
Range of Color
Steinhart chose a red Bertazzoni range and hood to accent the white Alberto Greca Designs custom drawers and cabinets.
Put Your Kitchen to Work
Architect Christy Blumenfeld's tips for functional design.
Keep it close. Real close.
Blumenfeld recommends keeping your refrigerator, cooktop, and sink in a tight 15-foot working triangle. If your kitchen is a larger scale, add a refrigerator drawer in the triangle with your necessities like milk, butter, and eggs.
Take two of everything!
Think about the functionality of the kitchen first. "We've been doing a lot of double sinks—two separate sinks side by side—so two family members can clean. It makes entertaining fun and easy," she says.
Splurge on details.
Add a skylight and use high-end hardware in your kitchen as it's the room that gets the most traffic. Spend a little more on better light and long-lasting functionality.
Where to Deck Out Your Shelves

Now that you've decided to add an open shelf or two to your kitchen, start collecting a showcase-worthy collection of dishes, cookware, and containers. A must-stop on your shopping list is Set & Co. The artisanal kitchen shop has a well-edited collection of ceramics and cooking pieces—including Crane enamel cast iron pots, Sambonet's sauce pots, Netherton Foundry's modern take on the tea kettle, and Atelier Polyhedre's terracotta pitchers—that also double as sculptural pieces of art.
Game of Stones
Can you match each personality to a slab from The Stone Collection?
Personalities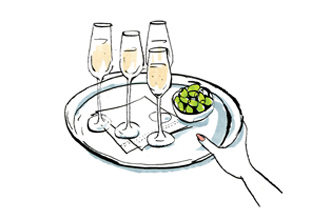 Distinguished Hosts:
A couple who loves to cook, bake, and entertain often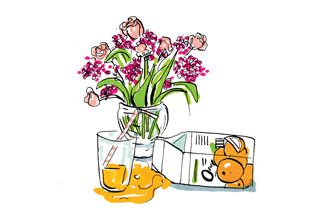 Busy Family:
Multitaskers who most likely spill some OJ or milk while they're running off to carpool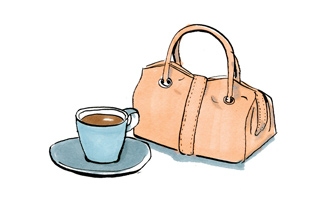 Empty Nesters:
Frequent travelers who want a "wow" moment in their kitchen when they are home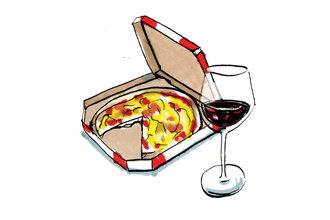 Young Professional:
Micromanaged career executives who need a stylish, low-maintenance stone
The Stones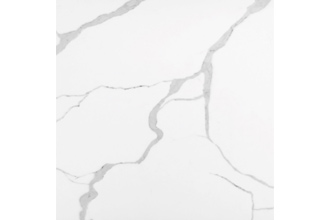 Pros: It's an engineered quartz that features a stainless surface, is stronger than granite, and has less water absorption than quartz. It comes in seven veining patterns that mimic natural stone. Also, it's kid proof!
Cons: While it looks like stone, the purest at heart may still want a natural stone.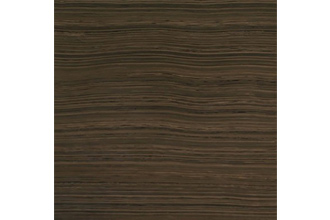 Pros: The mineral-based Pyrolithic Stone overcomes the imperfections of marble and comes in seven colors that are inspired by natural stone. It's stain, acid, scratch, heat, frost, UV, and chemical resistant.
Cons: The color pattern is limited.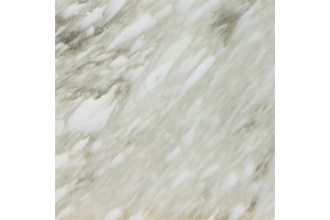 Pros: This stone is classic and is the product of choice by sophisticated chefs. Marble is especially wonderful for those who like to bake since it's naturally cool.
Cons: You must choose the correct marble for the application. Customers need to understand the expectations (i.e., chipping and staining), and it may not satisfy all.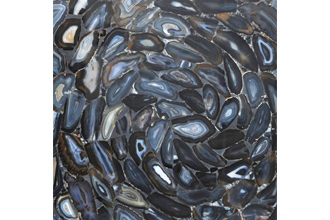 Pros: The options are endless—agates, quartz, petrified wood, jasper, malachite, obsidian, sodalite, and amethyst are formed into surfaces by highly skilled craftsmen.
Cons: The customer must appreciate the artistic work that goes into each hand-laid piece to understand the economics behind purchasing the stone.