PATTON ROBERTSON

Chef
Five Sixty

KitchenAid mixer. It's so much easier than doing it by hand

KitchenAid grinder attachment. It's a lot more fun to grind your own meat. Don't let the grocery store dictate what ground meat you use.

KitchenAid pasta attachment. Making pasta is easy, and it's much better than purchasing dried. It can also be a fun date-night activity.

Wolfgang Puck electric wok. This is an awesome multiuse product. It's great for stir-frying and sautéing and braising, plus the tray that nests on the wok's rim allows you to prepare steamed specialties.

Set of copper-lined Calphalon pots and pans. Great-looking and great for cooking.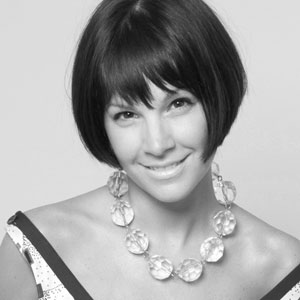 LISA GARZA
Owner
Sissy's Southern Kitchen

8-inch Shun chef knife and large heavy plastic cutting board. It is a proven fact that a dull knife is more dangerous than a sharp knife because it's likely to slip—slipping is the most common cause of cuts.

Metal mixing bowls. These bowls are a restaurant staple and are available in restaurant supply stores like Ace Mart. I have about 20 in various sizes at home. They're affordable, durable, and lightweight. I use the small ones to keep prep for recipes and salads super organized. If the first thing I grab is my knife and board, the next is metal bowls.

Le Creuset Dutch Oven. I make tons of soups and one-pot meals in mine—it's the working woman's best friend! I usually cook a big pot of something hearty on Sundays. During the workweek, I stock up on salad mixers so my husband and I can have quick and easy meals.

Cuisinart food processor. A must-have small appliance for perfectly emulsified dressings and soups. It's also a great tool for bakers when cutting butter into shortbread and pie dough.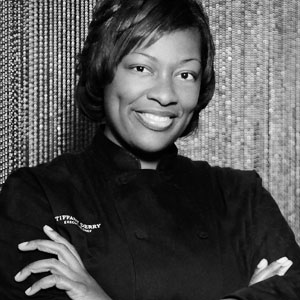 TIFFANY DERRY
Personal Chef

J.A. Henckels International cutlery (10-piece set). A nice set of knives can really improve your ability to cook and create. J.A. Henckels International cutlery is a great brand to start with because of its quality and value.

Weber One-Touch charcoal grill. A grill can make any meal more exciting. Gather your friends and family for a nice day outside and you can cook a nice mean for them. Plus it's easy to use. The One-Touch actually uses propane to ignite charcoal without using lighter fluid

Le Creuset cookware. Le Creuset makes excellent cookware that can be passed on for generations. It can go from stove to oven and from the oven to the fridge. Its the perfect serving dish and the perfect cooking surface

Vertical Rabbit by Metrokane wine opener. This is the most hassle-free wine opener out today. It's very simple to use and it opens bottles in about three seconds.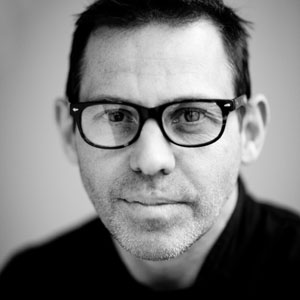 JOHN TESAR
Executive Chef
Spoon

Gray Kunz spoon. This is an essential spoon at Spoon (no pun intended). We use spoons for everything here, and this is a great basic spoon for all your needs.

Professional pasta extruder. We make all our pasta from scratch to make sure its delicate enough to balance with seafood. Mine is imported from Italy, but there are more affordable versions out there.

Olive pitter. I love cooking with olives, so this is essential to keep handy.

Matfer Bourgeat cookware. These are great French pits and pans with riveted handles.

Cryovac machine. A great technology that keeps food fresh. Home versions are available.

Get the AtHome Newsletter
Enjoy Dallas' best trends, hot properties, and tips from local designers to help you nest in style delivered weekly.