Every item in Rick Janecek's house has a story. Whether it's the 1760s Wedgwood bowl he lucked upon in an Omaha antiques store, the pair of swan chairs he pulled from a trash bin in Atlanta, or the salt cellar that belonged to one of the country's first female executives, each piece adds flair to the decor as well as the conversation. And he's not scared of mixing and matching.
"I love nice things, but I don't collect specific things," Janecek says. "I want everything to go together and look good, but if I find something I really like, I'm going to get it and figure out how to make it work. I'm not going to not get something I really like because I'm afraid it won't work in the house."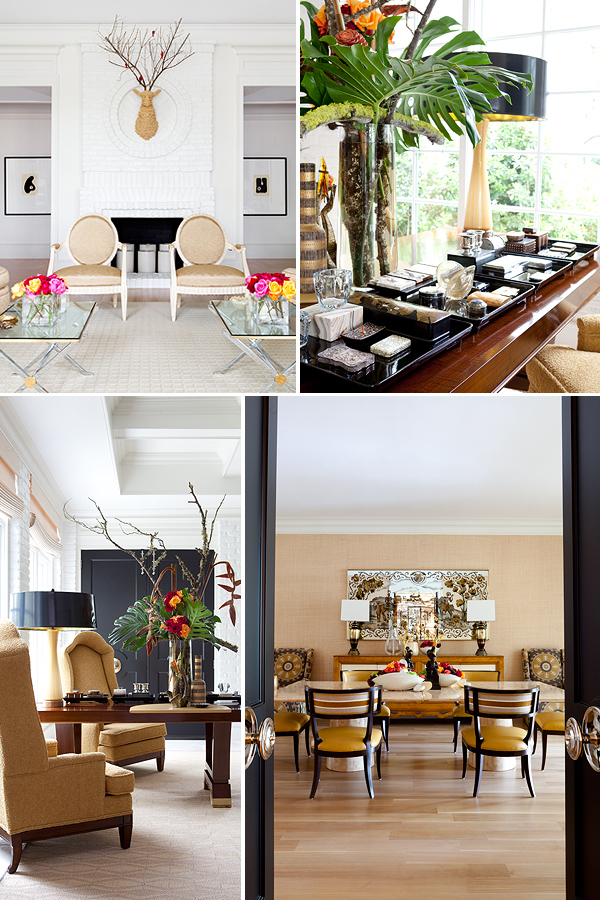 After stints with Waterford, Lenox, and Neiman Marcus, Janecek is now creative director and lead product designer at Global Views. That means the North Dallas house he and his partner bought five years ago and completely remodeled serves as a kind of test home for potential Global Views furniture and accessories. "I use the house like a laboratory for work," he says. "A lot of the lighting fixtures, I designed them."
But Janecek was thinking like a creative mastermind long before the gig at Global Views or the remodel of the house on Hughes Lane.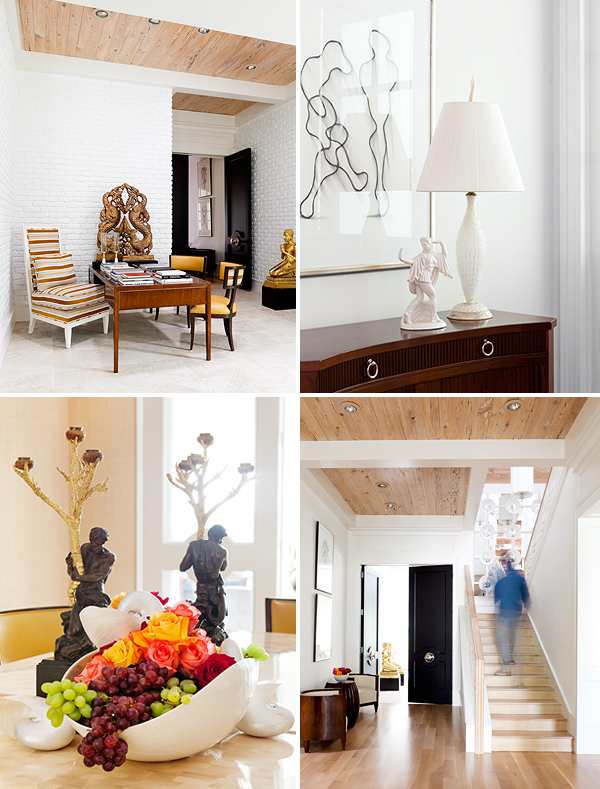 "I've always been interested in design, ever since I popped out of the womb," he says. "I didn't play with toys when I was a kid. I drew. I had some bricks that I would build houses with, and I would sit and draw Rickville, my little town. Then I'd draw the houses in it, and I wanted them all to be different. I had major control issues always. And then I would draw all the furniture and what I wanted it to look like.
"From the time I was really small, I'd beg my parents to take me to auctions or to go look at furniture. I would work any kind of odd job I could to make some money. Some of the stuff I bought as a kid, I still have."
Now Janecek lives in a life-size Rickville. He designed every aspect of the house, providing detailed drawings to the remodelers. When they bought the place, it was a den of swinging-'70s clichés. So out went the swan faucets, dark wood, and sponge paint. And in came 30 skylights and a somewhat monochromatic color scheme. 

The bulk of the remodel took about nine months and included gutting the house down to the bare frame. The staircase was designed and built on-site. The kitchen, which is now open and airy, was originally three rooms with three hallways, and the master bathroom was once four rooms. "This was the house of doors," Janecek says. And those doors were too small for such big rooms. So he put in much larger doorways and designed doors with custom hardware.
Get our weekly recap
Brings new meaning to the phrase Sunday Funday. No spam, ever.