Chris Calandro never made his high school's varsity football team, but his dream of influencing the sport never left him. After tearing his ACL in an adult flag football game, Calandro idly recovered in bed, but his mind churned with ideas. He had grown up in Baton Rouge with his stay-at-home-mom, Bettie, and his father, Joe, a World War II veteran whose homebuilding business made just enough to support a family of 11. With seven daughters and two sons, the Calandros could field a gridiron team by themselves.
For Chris and his older brother, Joey, football was the dream. He was never the biggest, fastest, or strongest kid, but he still envisioned himself someday playing under the open roof on a beautiful Sunday, sporting the star for America's Team. "Here comes No. 12, Roger Staubach," Joey would shout, imitating a game announcer's voice. Then, as imaginary smoke cleared from the garage door opening, Chris would come running onto the driveway wearing a well-worn white t-shirt adorned with "Staubach" and the No. 12, written in Sharpie. 
Today, Staubach's Navy Midshipmen and 108 other NCAA Division I programs use footballs made by the company Calandro founded, Big Game USA. The Farmers Branch-based business dominates the college market, making an impressive 85 percent of game-ready footballs for FBS teams.  
Using high-quality American cowhide and composite materials, Big Game USA produces 600 footballs a day for the sport's biggest programs and players. The company's roots are in commemorative balls that celebrate player performances or significant events, with some even finding their way to shelves within the Oval Office. Big Game has gifted trophy pigskins to every U.S. Commander in Chief since President George H. W. Bush.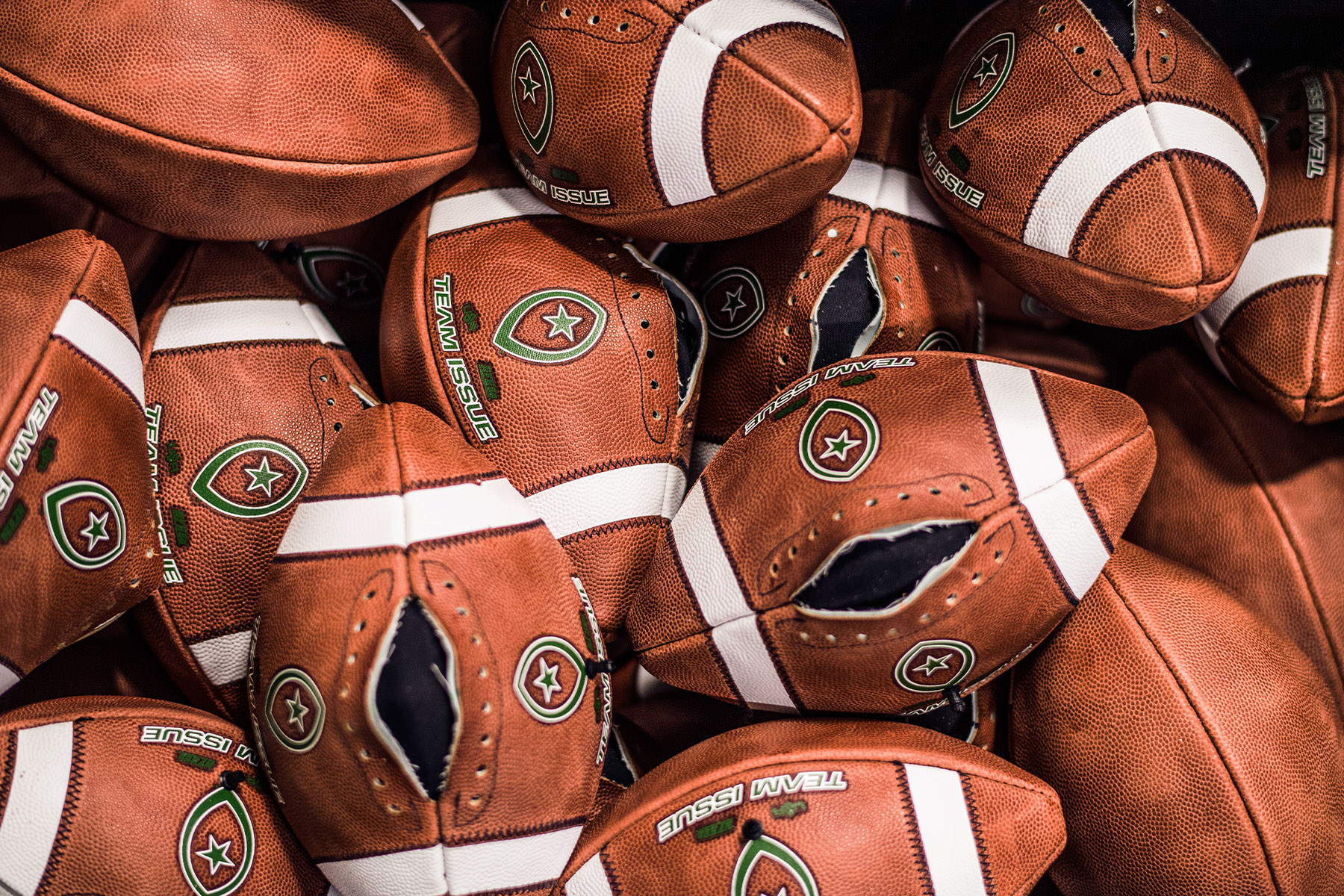 The company now ships up to 500 footballs per program, per season. The University of Texas, The University of Alabama, LSU, the University of Michigan, and countless other powerhouse programs are clients. Big Game's high school market is also booming, with more than 2,000 schools throughout the Southwest and Midwest ordering custom game balls.   
Calandro gives his team full credit for the company's success. Just like a quarterback cannot play every position on the field, the CEO cannot perform every function within the business. "Everybody has a significant contribution on how we do this," he says. "Everyone on the team touches every single ball we make."  
Always the Underdog
Calandro, who describes himself as a late bloomer, was not great at sports growing up, nor was he great at school. He skated by in high school and was limited to spectator status on the playing field. "I was not someone you would have picked out and said, 'Watch this kid become something special,'" he says.
Today, Calandro's teammates see him as an MVP. Mike Boniol, who attended college with the CEO and is now Big Game's FBS Division I account manager, praises his boss' leadership skills. "Chris is relentless," he says. "He is in constant pursuit of excellence. He strives to improve 1 percent each day, and that mentality has carried Big Game."  
After graduating from Broadmoor Senior High in 1984, Calandro had no clue where his life was headed. A stroke of luck, he says, led to him being accepted into LSU. Four years passed, but he still was unsure about his future. Despite the college degree that would open plenty of doors, all he could focus on was the door he never opened. "Not joining the military is my biggest regret in life."  
Calandro gained his admiration for the Armed Forces from his father. Raised during the Great Depression, he served the United States overseas in World War II, then pursued his American dream through homebuilding. When walking through Big Game's factory, that respect is on display, with several mannequins sporting Navy, Army, and Air Force football uniforms.
Entering the job market in 1989 with a degree in general studies, Calandro was intent on traveling just one path: Interstates 49 to 20. This led him to Dallas in pursuit of a girl, Christiann, who would eventually become his wife. Calandro's first job in Dallas was with Beckett Media, which has since evolved into the world's most trusted source for grading and pricing sports cards and memorabilia. "Just give me a job. I'll work for free. All I need is a chance," Calandro pleaded with the higher-ups at Beckett. He scored a job in the warehouse, put his head down, and got to work. Before long, he climbed the ladder to become manager of sports products. In 1992, he took his first steps toward helming his own team.  
His alma mater, Broadmoor Senior High, earned its way into the Louisiana High School Football State Championship at the Superdome in New Orleans. Calandro, his love still burning bright for the school and the team he never made, wanted to celebrate the accomplishment for three coaches he knew on staff by gifting them with commemorative footballs.  
Although the team lost the championship 37–22, Calandro still felt the tribute was necessary. "I called all the big sporting goods companies and said, 'I want to buy three footballs.' The big brands that answered told me they didn't take orders for just three balls. 'If you want to get an order for 100 together, we'll do something,' they said. The big brands that didn't answer or told me to get gone fueled me. They insulted me."  
A New Beginning
Calandro ended up purchasing three footballs from the local sporting goods store and painted them. "The first prototypes were dreadful," he says. Not long after, recovering from the ACL tear, his entrepreneurial gears turned. He worked up the nerve to call every major college football program and NFL team to tell them he was painting commemorative footballs.  
"I told them who I was and what I wanted to do. I got hung up on a lot, got cussed out a couple of times. But I got ahold of some nice guys at Purdue, The University of Texas, and Dallas Cowboys, and they asked me to send them a sample." Calandro started with those teams, built strong relationships, and grew his client base from there. While maintaining his post at Beckett, he honed his painting skills, and other teams took note.
His model was simple. After a game, NFL and college football teams would ship him their game-used footballs. He'd paint a white panel then cover it with the score, key stats, date, and more, commemorating what the team or player desired to spotlight. Then, he shipped each ball back just five days later for $25 per ball. Through the years, Calandro adorned touchdown balls scored by local greats: Troy Aikman, Emmitt Smith, Michael Irvin, and many others.
Feeling optimistic about Big Game's prospects, he quit his job at Beckett and hired his first employee. They were quickly neck-deep in footballs. "I was painting game balls, and I had a bunch of accounts—the Atlanta Falcons, the Dallas Cowboys, and more," Calandro says. "But I'm starting to get more than I can handle. I'm painting all these in my garage and working 70-plus hours a week. I start to hate it because it's monotonous. I'm tired of sniffing paint fumes. It was work I couldn't do anymore. So, I thought the only way to scale this thing is for me to learn how to stitch a ball." The decision turned out to be a game-changer.
In 2008, Calandro saved enough money from his 70-hour work weeks to put down the paint, hire a star sewist, and bring eight additional employees on board. He watched college football game tapes for hours a day, keying in on how and why players fumbled, threw interceptions, or struggled to handle the ball in any way. By improving the football, he realized, he could enhance player performance.
When sourcing materials, he didn't shy away from paying up. Premium leather is not cheap, but making the best product requires the best materials. Still, he took no outside funding to get the new iteration of Big Game off the ground. Every dollar he invested he had earned from painting balls in his garage. 
As the products evolved, Calandro and his team spent hours working with quarterbacks, coaches, and other personnel to perfect the feel, shape, laces, durability, and every minute detail of a ball. "Speaking directly to coaches and players is crucial," Boniol says. "Whereas other companies' overseas factories are only given a spec sheet and a picture, they don't understand what makes a football better. We study everything all the time."  
After a lot of constructive criticism, many failed attempts, and flat-out rejections, Big Game hit the big time. Nike received word of Calandro's innovations and hand-produced footballs, and that ultimately led to the stamping of a Swoosh on some pigskins. Sporting one of the most iconic logos in all of sports, TCU, Ole Miss, the University of Colorado, Georgia Tech, and the University of Florida were chosen to receive the first batch of Nike-branded Big Game balls.
Hitting the Big Game
At the start of the 2008 college football season, Big Game footballs made their debut when the Florida Gators faced off against the University of Hawaii. Calandro watched from his couch at home, praying the ball did not pop on the opening kickoff. "I was an absolute nervous wreck," he recalls. "The balls were not fully tested, and every time there was a fumble, I freaked out." 
None of the balls deflated, but there were several fumbles by the quarterback on the snap. Thankfully for Calandro, the team trainer reported a particularly sweaty center as the culprit. From the moment the footballs hit the field, they garnered attention from scores of programs. The proof was in the performance, and Big Game quickly became an ally for major programs. "The most important aspect to product development and improvement is letting your consumers have a say about it," Calandro says. He knew if he could keep the quarterbacks happy, he'd keep coaches happy. And when you keep coaches happy, word spreads like wildfire.
The next year, Big Game USA went from having five startup accounts to 80, including The University of Texas. "Big Game produces a ball that makes everyone happy, from our quarterbacks to coaches to the kickers," says Matt Rutherford, director of equipment operations at UT. "They are always ready and willing to work with us to customize everything from leather, shape, laces, and tackiness, to the color of the ball."
Other fans include Garrett Riley, Southern Methodist University's offensive coordinator and quarterbacks coach, who says, "We can count on their dedication to detail to provide us with the best possible football to compete at the highest level." That dedication landed the company business it hadn't even been chasing, and the taste of success led the Big Game team to push on. The company quickly took control of the college football market, leaving competitors to wonder what had happened. "What makes us competitive is I do not give a rip about how much it costs to improve a football," Calandro says. "If it makes the game better, I am going to do it. I don't answer to shareholders or anyone about profits. This business is about winning."  
Each year, 120,000 footballs are manufactured at Big Game USA's factory, pushing the limits on the company's 20,000-square-foot facility in Farmers Branch. A larger operation could be on the horizon. With consistent double-digit growth, Big Game is forcing the ball downfield. Its footballs have been used by the winners of nine of the last 10 NCAA National Championships, and it has broken into the professional ranks through the XFL. 
Calandro has held onto humility through the company's ascension, but he is always looking for the next opportunity. One prize is of particular interest: Big Game's top competitor currently has the contract to manufacture footballs for the National Football League. Calandro is not fazed. "Every contract comes to an end," he says. "And the hunger we had as an up-and-coming company is still very much there."  
Threading The Needle
Big Game's process combines high-tech innovation with the artistry of hand craftsmanship.
Leveraging specialty software, a computer projects the ball's shape onto premium leather.
A high-tech die-cut press cuts the outlines into panels. 
A press plate embosses the leather with a team's logo. 
Workers fuse a three-layer, cross-laid reinforcement with natural outer materials and stitch a fabric reinforcement under the location of the laces.
Sewers stitch the football's panels together.   
A rubber bladder is placed within the leather shell and aired up. 
The ball is laced with the  customer's color preference. 
The ball's shape is perfected to 10.5-11.5 inches in length, a length circumference of 28 inches, and a width circumference of 21 inches.
An electric brush buffs the ball, providing the perfect game-ready adhesion.
The ball is ready to be tossed for touchdowns. 
Get the D CEO Newsletter
Stay up to speed on DFW's fast-moving business community with weekly news reports, interviews, and insights.
Author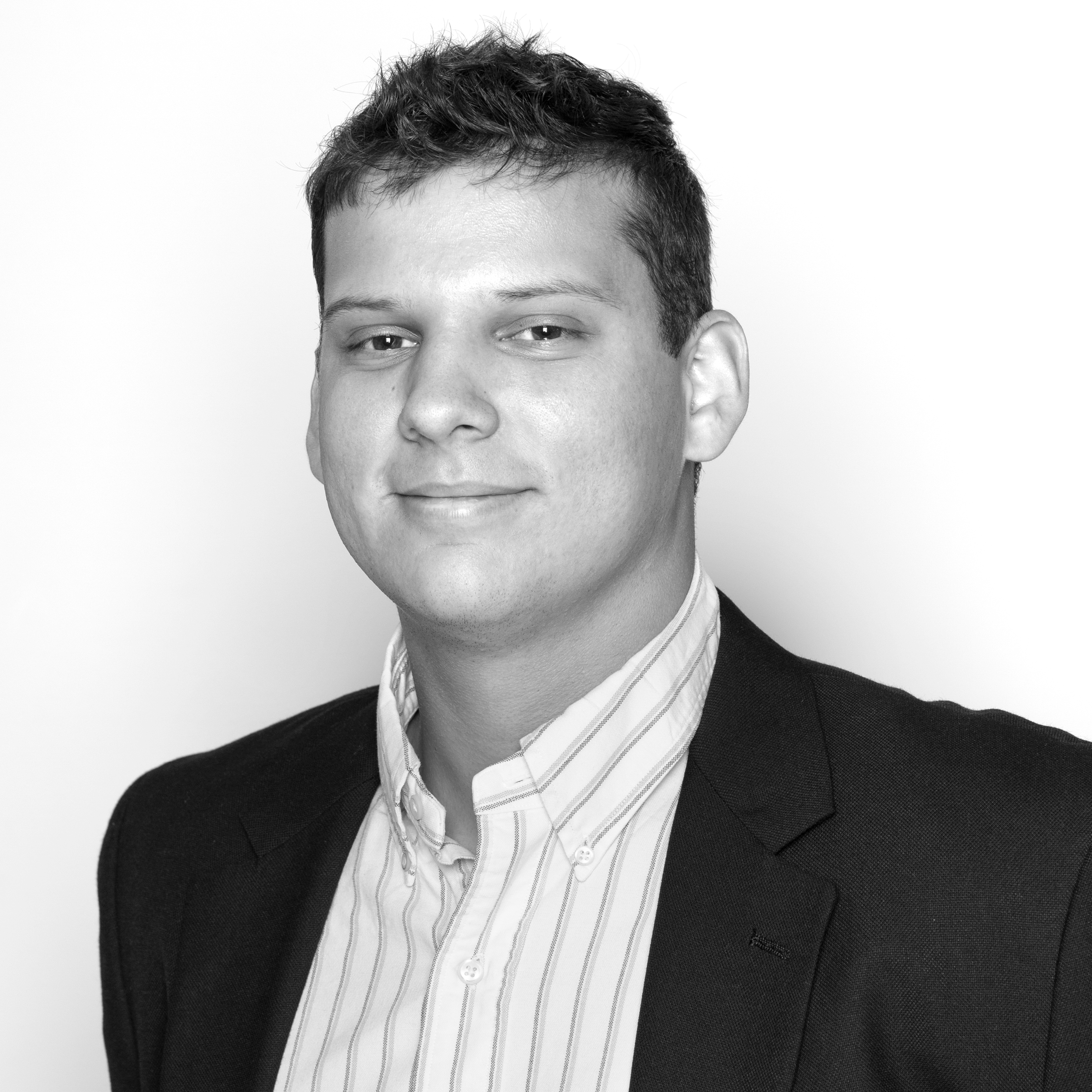 Ben Swanger is the assistant editor for D CEO, the business title for D Magazine. Ben manages the Dallas 500…