From D CEO May 2021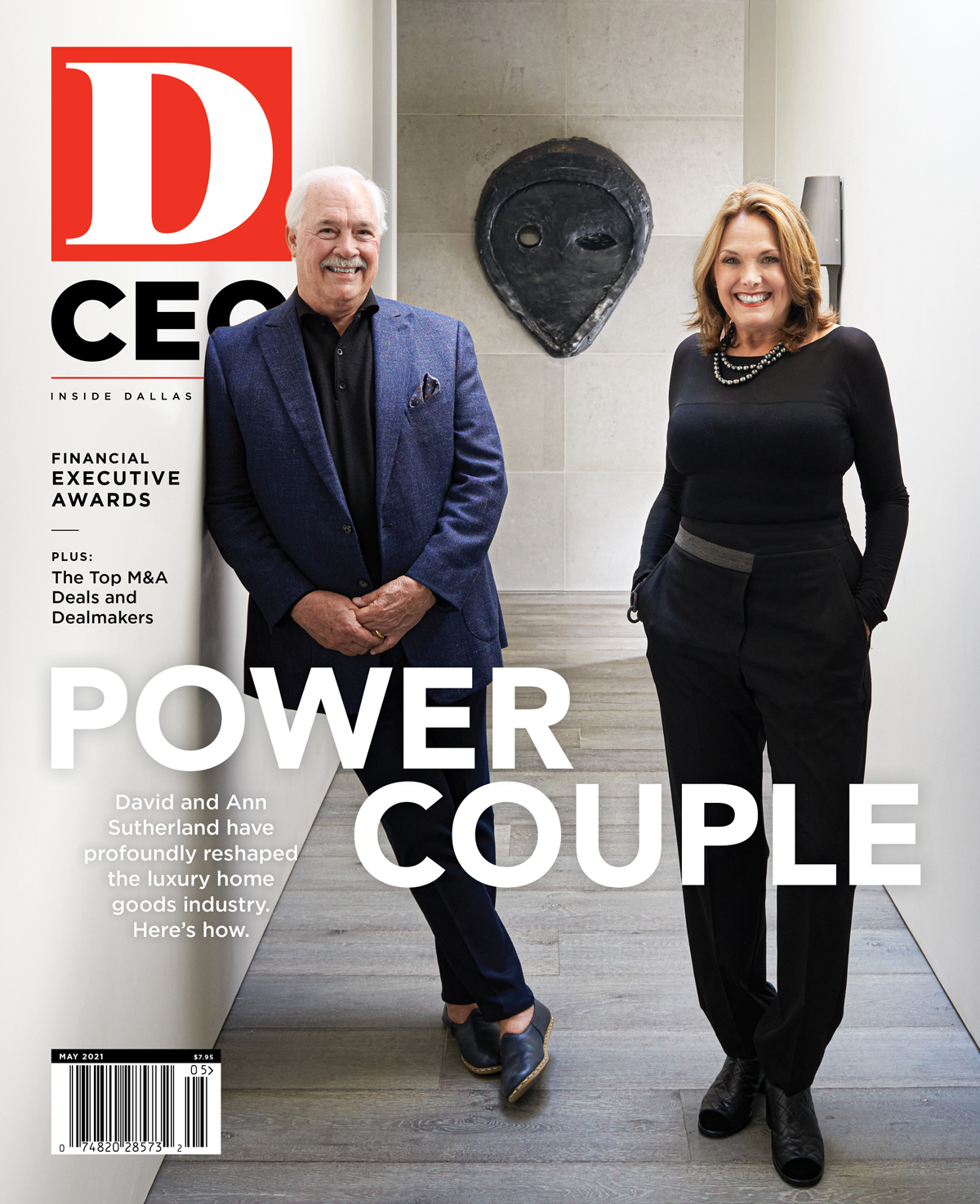 Subscribe
Robot battles are heating up at schools across the country, and a Carrollton company is riding the wave. Co-founded in 2014 by Greg Needel and David Yanoshak, REV Robotics makes parts used in the competition bots, from gearboxes and roller chains to cables and sensors.
The company has been on the front lines of the expanding field, a market that's now valued at $1.3 billion but, according to global research firm Markets and Markets, is projected to double in size to $2.6 billion in the next five years, as schools continue to emphasize STEM-focused curriculums.
Beyond profits, REV Robotics' low-cost parts champion accessibility for future generations. "Our goal from the beginning was always about trying to lower the barrier of entry for any student who wants access to robotics, technology, and STEM," Needel says.
REV sells parts to more than 10,000 school robotics programs, including Dallas Independent School District, reaching more than 100,000 students each year.
It recently was selected as the official hardware partner for the nonprofit FIRST Global Challenge, supplying all 192 participating countries in the international Olympics-style youth competition with robot parts.
"There are a lot of countries that have determined that technology and robotics, because it's so multidisciplinary, is a great way to leapfrog their economies," Needel says.
The company sells parts to more than 10,000 school programs, including DISD.
Before co-founding REV, he worked as a mechanical engineer and director of the Innovation Gymnasium at Southern Methodist University's Lyle School of Engineering; Yanoshak was an electrical engineer for Texas Instruments. Both also have experience as mentors for educational robotics programs, which is how they became aware of the market gap for high-performance, low-cost robot parts. "A lot of our brainstorming for new products comes from problems that we've experienced," Yanoshak says.
By optimizing design and pulling from product manufacturing methods Needel learned while earning his degree at Rochester Institute of Technology, the pair can produce products at a lower cost.
"When we approach this problem of trying to reduce cost but still create innovative things that teams want to use, we take a 'design for manufacturer' approach," Yanoshak says.
Being based in North Texas has primed REV for global growth. "Dallas checks a lot of the boxes from an infrastructure standpoint," Needel says. "It's a good shipping hub and a good international travel hub."
Get the D CEO Newsletter
Stay up to speed on DFW's fast-moving business community with weekly news reports, interviews, and insights.