From D CEO May 2020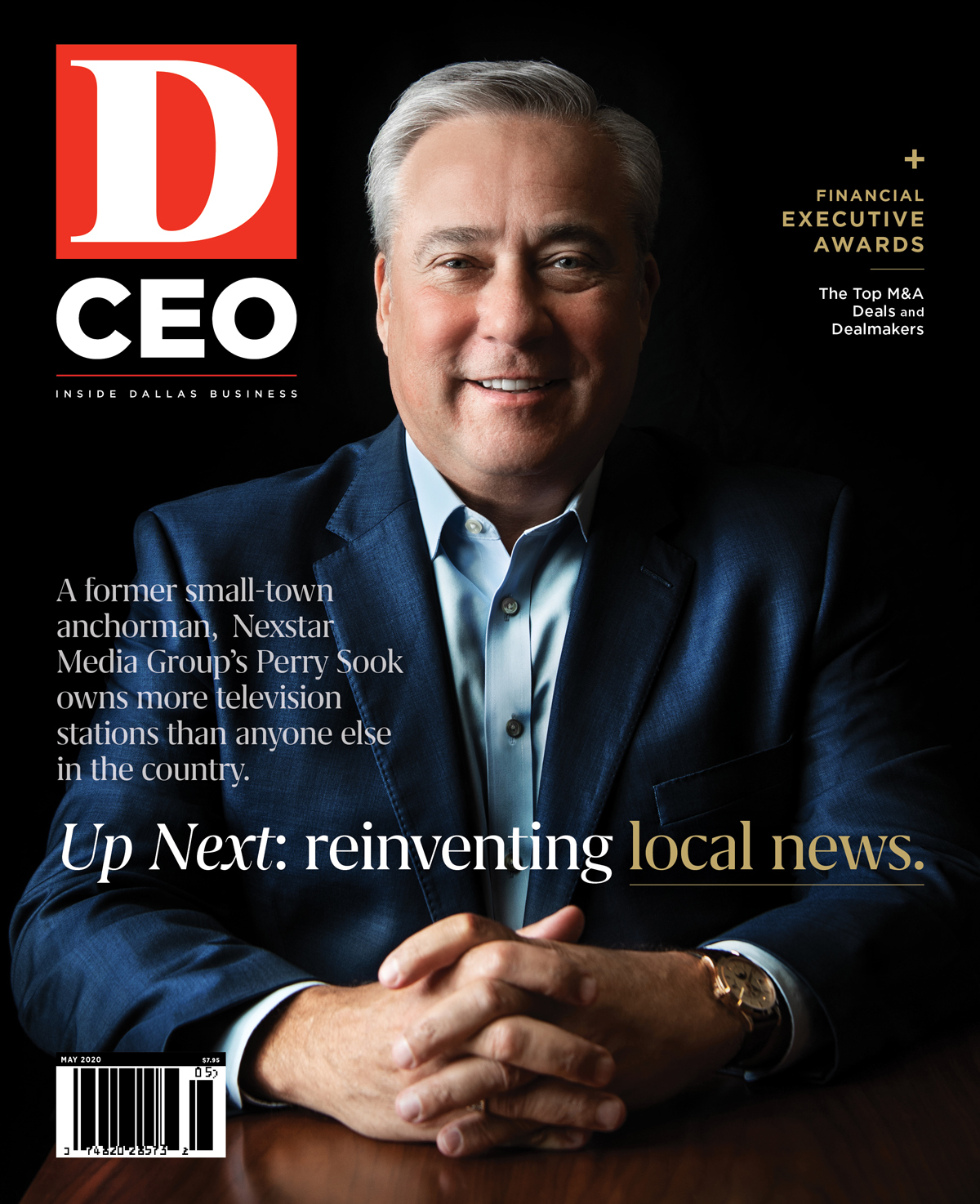 Subscribe
Sitting down for an early February lunch at Neiman Marcus' Zodiac Room with architect Jerry Merriman, I mentally review questions I've come up with for the man who has played a key role in the rebirth of downtown Dallas.
"What project has been your favorite?" "What is the craziest thing you've found when peeling back the layers of a historic building?"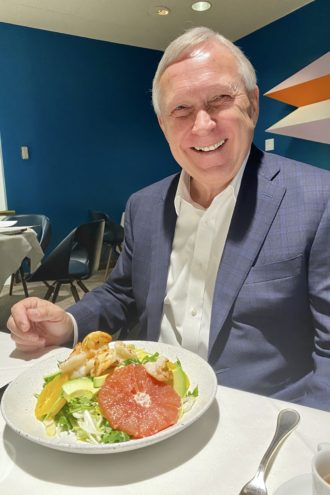 Merriman shares that he pined for 15 years for the opportunity to reimagine the 52-story former First National Bank tower on Elm Street, which is now underway, and that a million-dollar piece of art was once found behind the walls of a restaurant.
Looking back is fun, but these days, the CEO of Merriman Anderson Architects is focused on the future.
"Most of the downtown buildings that were empty are now full," he says, pausing for a bit to order a winter citrus salad with grilled shrimp.
When Merriman moved his firm to downtown Dallas in 2002, he was one of the first to return to a market that had been bleeding tenants. But he was a true believer. He served on the board of Downtown Dallas Inc. for 16 years and is a past president of Preservation Dallas.
"It has always been a passion of mine to see downtown get back to where it was," he says. "It's exciting to see people coming down here."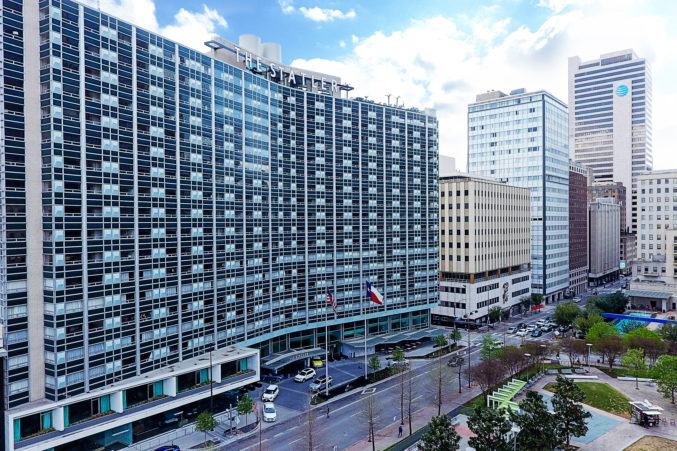 To date, MAA has been involved with 43 projects in Dallas' urban core and neighboring districts, including two of the largest redevelopments in the city's history—the aforementioned First National Bank Tower (recently rebranded as The National) and The Statler hotel.
Beyond downtown, his projects include Grandscape in The Colony, the state's most extensive lifestyle retail center. His firm employs about 120 people in Dallas and outposts in Austin and Charlotte.
Now that downtown's vacant towers have been redeveloped, parking lots will come next, Merriman predicts.
"We already see it," he says. "That's our next evolution."
I ask if it's a tough sell.
"There's not a project where we don't have that discussion with the owners," he says.
But attitudes are changing. Merriman gives the example of a hotel owner he knows who refuses to own or build parking because he believes city-center hotels aren't going to need it in a few years. He also talks about designing garages so they can one day convert into office or residential space.
Fixing streets and sidewalks has to be a priority to improve connectivity, he says.
Streetcars will be important, too. Along with connectivity, affordable housing and entertainment will help take the urban core to the next level, Merriman says.
"We're going to be amazed at how far we've come in the next 20 years," he says.
Get the D CEO Newsletter
Stay up to speed on DFW's fast-moving business community with weekly news reports, interviews, and insights.