From D CEO May 2018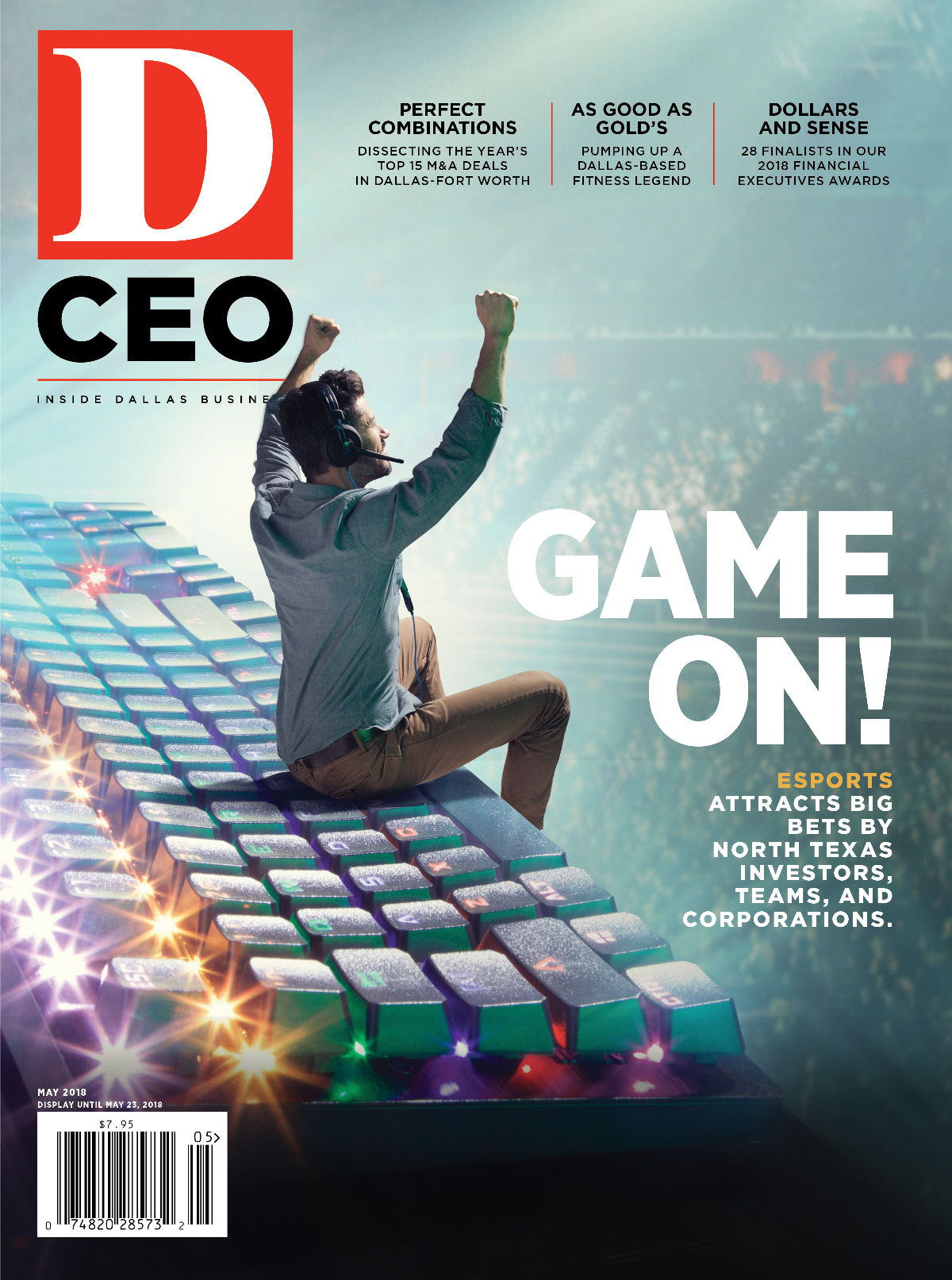 Subscribe
Because he's leading the U.S. and Canada headquarters of one of the largest private Mexican IT services companies, raising cultural awareness between Mexico and the U.S. as he serves some of the area's biggest businesses. He's also developing the next generation of IT professionals with programs he's launching for college students and women.
Last year, Marcos Jimenez led the decision to relocate Mexico-based Sofftek's U.S. and Canada headquarters from Miami to Addison. The company's clients include the likes of Southwest Airlines and Brinker International, both based in Dallas, and California-based Hewlett Packard Enterprise. As the head of Softtek's largest business unit, the Mexico-born Jimenez oversees nearly 6,000 of the company's 12,000 global employees. During his tenure—he's served in the CEO role since 2010—Jimenez has built a reputation for going above and beyond to build technology-driven solutions to automate business processes and increase efficiencies.
The Softtek chief executive, it seems, will stop at nothing to promote business and his native culture. Sometimes that means taking prospective customers to Mexico to experience the culture there, as well as to learn more about Softtek. For many of the would-be clients, it's the first time they've ever crossed the border, Jimenez says. "When you take clients to Mexico and showcase some of the culture and the food, it's not just about what we do, but how we create an experience," he says.
The trips also help Jimenez dispel stereotypes of an underdeveloped country filled with shacks, he says, and allow him to spotlight the culture and natural beauty of places like Aguascalientes, where Softtek's global delivery service facility is located. Often, the trips help Jimenez demonstrate how easy the commute between the two countries is, and how seamless the travel experience can be. He sometimes juxtaposes the experience with traveling to places like India, where some of his biggest competitors are based.
The ease of travel from Dallas-Fort Worth partly explains why Jimenez made the decision to move the company from Miami to North Texas in the first place. That, plus the talent base that existed here—as well as a persuasive visit from DFW officials during a trade mission to Mexico in 2016—sealed the deal.
"He usually comes and makes it so simple for me to understand, and he's always trying to look at things from my perspective, so I can really understand the value."

Jorge Pederzini, Global Director of Market for Brinker International
As a matter of course, Jimenez also reaches outside the company to ensure that Softtek is on top of emerging trends and seeking new ways to solve timely problems for big corporations. For example, he's begun hosting roundtables for chief-level executives in which he gathers both clients and non-clients for open discussions. His goal: Uncovering their biggest pain points, and brainstorming ways to eliminate them. After hosting his first roundtable in February, he's now aiming to hold them once a quarter, he says.
Jimenez is "always forward-looking, making recommendations, and proposing new technologies and sharing what he's learned in other industries on how they can apply in our industry," says Jorge Pederzini, global director of marketing for Brinker International, who works with Sofftek. "He usually comes and makes it so simple for me to understand, and he's always trying to look at things from my perspective, so I can really understand the value. … He doesn't look at me as [just a] customer. He looks at me as a partner."
Sometimes, developing a "partnership" with his clients also means going the extra mile, beyond what the contract requires."What Marcos has done with Softtek is not only fix the problems, but say, 'We can probably help you with more. … And if you think it makes sense for us to do something elsewhere in your organization, we'd be happy to do that'" too, says Ramon Baez, former global CIO for HP, who now serves as a "contract advocate" for Softtek.
Though Jimenez hopes to raise his profile as an industry thought leader, he also wants to serve the next generation of IT professionals, removing some of their barriers to entry. One of the ways he's doing that is by launching the so-called Codellege program at Softtek's U.S. and Canada headquarters. The program, which has previously proven successful in Mexico, is aimed at attracting women with high school diplomas into software development and IT. The free program, which Jimenez says will last about three months, is expected to accept its first class of about 10 women this summer.
Around the same time, the company also is planning to launch an internship program—complete with a stipend—to train college-level students, showing them the ins and outs of the business both here and at Softtek locations in Mexico. Jimenez hopes both efforts will bolster the pipeline of future technology professionals. "It's a part of our purpose. It's part of giving back to our community," he says. "We invest, and we know it's a chain effect."
Get the D CEO Newsletter
Stay up to speed on DFW's fast-moving business community with weekly news reports, interviews, and insights.