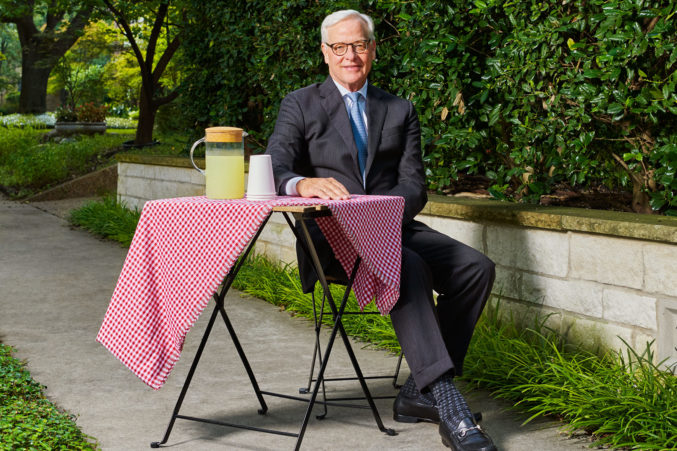 What I've Learned: Jim Brickman
The CEO of Green Brick Partners on how his career started at a lemonade stand in Illinois.
By Jim Brickman as told to Jessica Osborn
Published in D CEO October 2017
Photography by Jonathan Zizzo
What I Learned from my first job: "When I was 12, my house backed up to the clubhouse of Midwest Country Club in Oak Brook, Ill. Back in those days, there were no water fountains, and the golfers were always parched. I would make lemonade in the kitchen—our floors were constantly sticky—then I would run out to the seventh hole with a table, a sign, two folding chairs, my twin sister, and a neighbor. The problem was that it wasn't an authorized stand, so I could only stay for a couple hours before I had to run back home.
"We would always say "ice cold lemonade," and my neighbor would say "nice cold lemonade." I constantly had to correct him, so there was a lot of training on the job. I learned the laws of pricing power and supply versus demand early in life. When [they're] really thirsty and a long way from a cold drink, people will buy your product. The lemonade stand was very profitable. I bought cheap, powdered lemonade from the grocery store and still made a lot of money. We were charging around 25 cents a cup and made about $30 a day including tips. I've always been a saver. I probably still have the money I saved from that job."