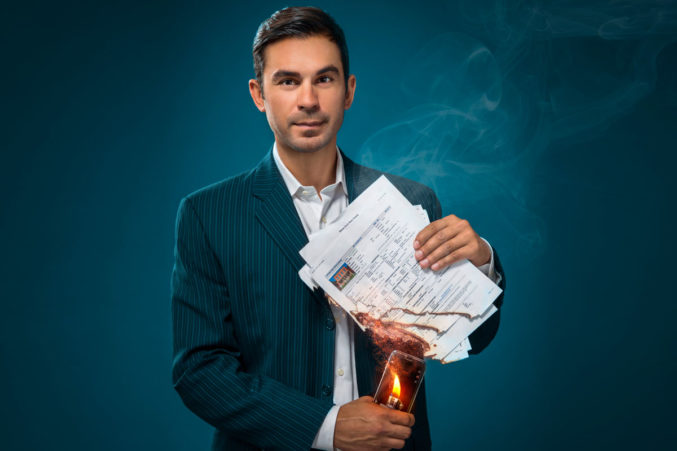 Driven to Think Tech
Vijay Mehra, the founder of two startups, has a knack for infusing innovation into emerging markets.
Vijay Mehra has entrepreneurship in his blood. And although he and his family always suspected he might someday run his own company, little did they know that he'd own two innovative startups before turning 35.
Mehra has spent more than eight years leading Dallas-based Think Tech Labs, which helps real estate firms digitize their processes. Mehra wrote the original version of the software and bootstrapped the business with just $2,000 in savings. As of last year, the company had 50 employees in Dallas, Austin, and San Francisco and generated nearly $10 million in revenue.
Mehra recently stepped down from his role as Think Tech's CEO (but continues as owner and adviser) to focus on ATX Factory, a 14,000-square-foot Austin workspace that combines co-working and lifestyle amenities. ATX had filled 30 percent of its memberships before it opened at the end of August. Mehra's planning to open a second location in Dallas next year. "It feels like a dream at times," he says of his startup history. "So much of it has been inspiration from my father."
The son of India-born entrepreneur and engineer Suresh Kumar Mehra, Vijay Mehra, 34, spent much of his youth watching his father capitalize on his company St. Tropez, a national fashion brand. Vijay also heard how his father broke off from Texas Instruments to start several companies before striking gold by founding a wholesale pharmaceutical distributor in India before St. Tropez in Dallas. "It was always expected he would become an entrepreneur," the elder Mehra says about his son, adding jokingly, "I didn't realize I created a mini-monster."
After earning a degree in electrical engineering and math from Southern Methodist University, Vijay Mehra spent a year traveling across Asia, then moved to New York City to become a business analyst for the global consulting firm Bluewolf. From there he became an investment analyst at First Industrial Realty Trust, where he was blown away by how antiquated some real estate firms still were in their work-flow processes. He once received information on a scanned napkin. "So I created a [software] prototype, pitched it to my company, and said, 'Can we roll this out?'" Mehra recalls. "They said it was too expensive. So I said, 'You know what? I'm going to go do this myself.'"
Think Tech Labs has attracted global customers like CBRE, Cushman & Wakefield, and Mark Spain Real Estate. "We really needed something that would give us a high-level overview, but then the ability to break it down," John Makarewicz, president of Atlanta-based Mark Spain, says of the Think Tech product. "Every night, I get about 10 reports sent to me … so at any moment I know where our business is at."
Growing Think Tech will now be up to Gregory Stewart, the company's former San Francisco-based director of strategic partnerships, who is taking over the CEO role. Mehra, meantime, will focus on another relatively new industry­—coworking. His ATX Factory, which he funded with savings, will include a juice bar, showers, bocce ball, locker rooms, bike racks, a meditation area, and sleeping pods. "It's a work-hard, play-hard environment," Mehra says. "I'm coining it 'coexisting.'"