From D CEO June 2016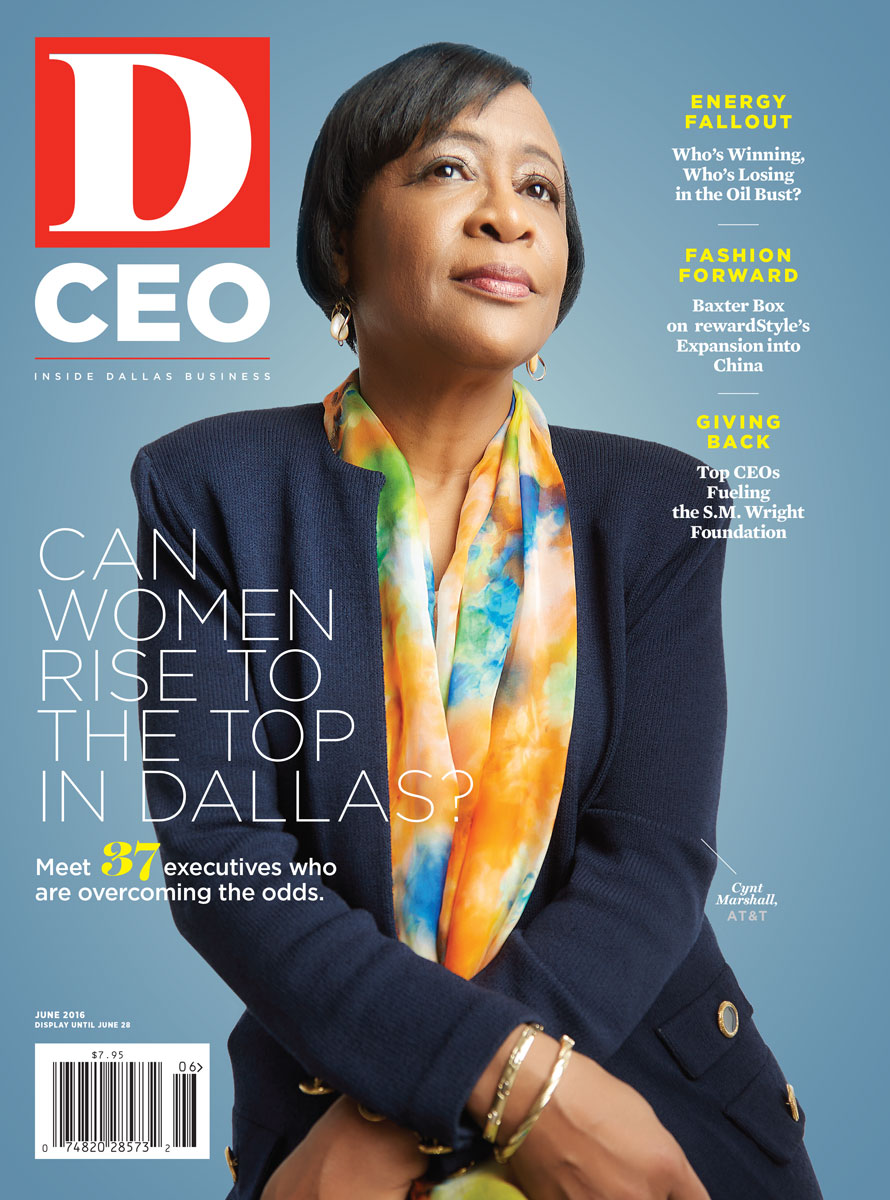 Subscribe
Pam Eudaric-Amiri is the creative energy and irresistible force behind Chocolate Secrets, an Oak Lawn Avenue store that sells bonbons and chocolate confections, all made by hand in small quantities with premium ingredients. It also sells wine and gifts, and there's live jazz and blues in the dining room. For private events, including wine tastings and afternoon teas, Eudaric-Amiri offers an impressive menu of appetizers and other treats. Her shop's motto is "Come for the taste, stay for the experience." That includes weekly French lessons.
With all this sweetness and light, and Eudaric-Amiri's relaxed demeanor, it's hard to imagine her as "the bitch" attorney she self-describes. As a take-no-prisoners business litigator for 20 years, "I had to decimate. I had to win; get interest and penalties," she says. "When I was an attorney, the answer was always no." 
Her slight yet distinctive accent hearkens back to her youth on "the island." She grew up in St. Croix, U.S. Virgin Islands. There, the answer is always yes, she says, because islanders have to make things happen. "I came from a rock in the middle of the sea. Whatever it takes, I figure it out and get it done."
Eudaric-Amiri left St. Croix to attend Rice University on a national merit scholarship, then went on to get a law degree from The University of Texas. After practicing law for two decades, mostly in Dallas, she retired from the industry at age 47 and unleashed her entrepreneurial tendencies. First came a metal recycling company. Next came Chocolate Secrets, then Joe Carter Construction, which built her University Park home and maintains her other real estate properties. 
Running the three ventures isn't easy, Eudaric-Amiri says. "I juggle. I work seven days a week, and my husband does the heavy-lifting at Green Earth Metal Recycling." But an entrepreneur has to do what it takes to persevere, she adds. "You have to see every project and task to the end. You can't stop until the job is done, and no task can be beneath you. If the floor is dirty, you sweep it."
Her drive and commitment has helped Chocolate Secrets achieve 30 percent annual revenue growth since its launch 12 years ago. The venture now has 16 full-time employees. Corporate clients include the Dallas Symphony, Harry Winston, the Perot Museum of Nature and Science, and Omni Hotels & Resorts. The business is about more than chocolate, she says. "It's indulgence, luxury, tastes, smells, sounds, beauty, peace. I've always had a good palate. My ancestry is diverse. I've traveled. And my mother and grandmother taught me about great food."
Eudaric-Amiri advises other entrepreneurs to embrace their passions. Then, she says, "love yourself enough to believe you can do it. Make a plan. Start and finish. Few start; even fewer finish."
Get the D CEO Newsletter
Stay up to speed on DFW's fast-moving business community with weekly news reports, interviews, and insights.