They're savvy and successful, meeting their customers' needs with innovation, grit—and a keen ability to listen, learn, and react. Amy Laws, co-founder of kids' clothing retailer Smocked Auctions, may have been speaking for many in the group when she said: "One of the keys to our success has been our ability to adapt very quickly to what the market wants."
We're referring, of course, to the honorees in this year's EY Entrepreneur Of The Year program, profiled on the following pages. This year, for the ninth straight year, D CEO is pleased to tell you about all of the finalists in the program's Southwest region. For 2016, there are 50 individuals, in industries ranging from oil and gas and restaurants to healthcare and consumer products.
The 2016 finalists were selected by an outstanding panel of hard-working, independent judges. They were: Rick Allen, Paragon Healthcare; Chris Cantarella, Korn Ferry; Mark Dubrow, Onyx Payments; Randy Gier, RAVE Restaurant Group; Brian Reinsborough, Venari Resources; Steve Valenta, NASDAQ OMX; Randy Watson, Justin Brands; Brian Williams, OneSource Virtual; and Gary Wojtaszek, CyrusOne.
This year's honorees in the EY Entrepreneur Of The Year Southwest program were honored at an awards gala at Dallas' Hilton Anatole hotel on June 25. The winners this year–the program's 30th anniversary–will go on to Palm Springs, Calif., to compete in November for national recognition in several categories, including the EY Entrepreneur Of The Year National Overall Award.
Access Healthcare
Anurag Jain
Chairman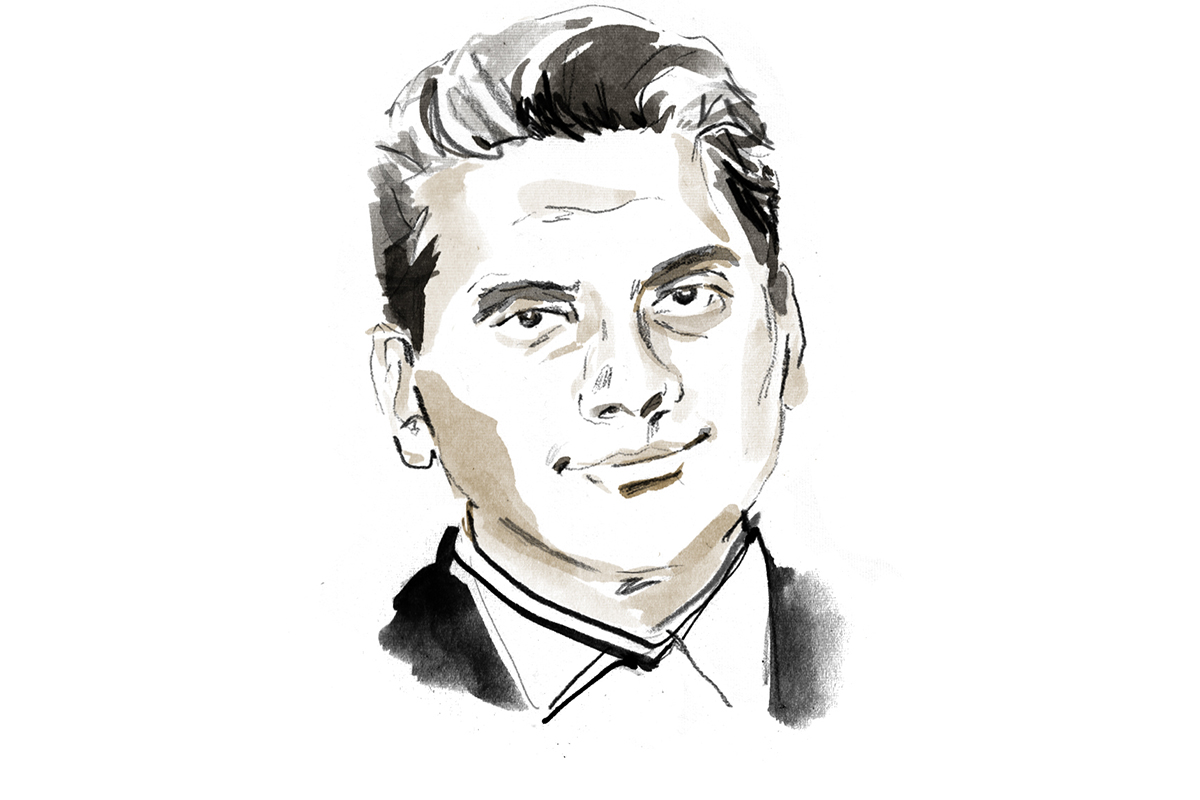 When Anurag Jain became chairman of Access Healthcare in 2012, the Dallas-based medical billing company was in distress. Customer service was poor, and the company was struggling against tough competition. Today, it has grown from a one-office enterprise with about 200 employees to nine locations and 5,500 employees.

Jain started the turnaround by working to bring employees together as a team. "People become beaten down when they are working in a negative environment," Jain says. "So the first thing we did was let our people know that things were going to be better and that they were part of the new vision for the company. Of course, it was also important to go to each of our customers and to work with them."

Jain redesigned Access' operations and implemented new technology in order to make things run more smoothly. He also put a rigorous billing and coding-training program in place for employees.

Future plans for Access include expanding into different types of healthcare and continuing to use the latest technologies—including robotics—to provide a higher level of service at a lower cost.
Alliance Family of Cos. Inc.
Justin Magnuson
CEO
Conor Butts
CEO
The irving-based Alliance Family of Cos., founded in 2011 by Justin Magnuson and Don Jacobs, initially focused on four independent sleep laboratories. Conor Butts joined as chief operating officer in 2014.
The company, which operates medical diagnostic testing facilities, has expanded since 2012 into neurodiagnostic services with 500 physicians in its network serving 300 hospitals in North America. Alliance also operates 15 sleep diagnostic testing facilities.
"The company's success early on came as a result of just having a vision and being able to see opportunity in this space," says Magnuson.
Neurodiagnostic testing includes routine EEG and in-home ambulatory EEG to detect problems with electrical activity of the brain. "Our passion about this business just continues to grow," Butts says.
Alliance has grown 2,574 percent over the past four years, mainly by expanding neurodiagnostic services through strategic acquisitions.
American Beacon Advisors
Gene Needles
Chairman, President, and CEO
Gene Needles joined American Beacon in April 2009, two weeks before the bottom of the stock market crash. The tumult had cut the value of the investment advisory firm in half.
Rather than going into a shell, Needles set about remaking the business, which until a 2008 private equity buyout had focused on overseeing pension funds of its then-parent, AMR Corp. (now American Airlines).
A key tactic in the makeover was hiring salespeople that rivals had laid off and giving them big territories in which to peddle American Beacon's products, such as mutual and money market funds (which are mostly invested through outside managers). Needles has also added 20 mutual funds since then.
All told, the Las Colinas-based company's sales are up 126 percent since 2015. Assets under management today are about $50 billion. Now, Needles is prowling for acquisitions. "We hope to close some transactions this year," he says. 
Ameriflex
William Short
CEO
William Short has been dreaming up health-related business concepts since he was 13 years old. After college, he spent some time in his parents' basement while struggling to develop a business idea. When his folks had had enough, he went to work for UMB Bank, where he rose from trainee to director of UMB Healthcare Services within two years.
But Short wanted to facilitate easier healthcare solutions for employers and employees, and he wanted to do it on his own terms. He left UMB, cobbled together pieces of his previous projects, and became CEO of Ameriflex in 2008—with the understanding that he would eventually acquire the company. Within seven years, it had grown 500 percent.
These days, Ameriflex, based in Carrollton, is a technology-based payment-processing company that focuses on consumer healthcare and serves millions of individual customers across America. Short credits the company with creating a market that previously didn't exist, and he emphasizes that, above all, an excitement for problem-solving is what drives his team's success. "It's always about the accomplishment as the reward, with the money coming second," he says.

APAA Sports Group
Adie Von Gontard
Founder and CEO
Adie von Gontard's great-great-grandfather co-founded Anheuser-Busch, the St. Louis beer giant. But growing up, what got into von Gontard's blood wasn't suds, but sports. His grandfather in 1953 bought the St. Louis Cardinals.
Today, von Gontard, 27, runs three sports-related businesses, including APAA Sports Group, a Dallas agency representing more than 50 pro basketball and football players.
He built a niche by working with Dallas Cowboys players who weren't big names like Tony Romo or Dez Bryant, landing appearances and endorsements for guys for whom other agents would not work the phones.
Another differentiator is von Gontard's focus on helping client-athletes build a nest egg for when their playing days are over.  "What drives me is building generational wealth," he says.
Bioworld Merchandising Inc.
Raj Malik
President
Raj Malik paid his college tuition by selling T-shirts at trade-day events. There, he noticed a void: there was plenty of licensed apparel for sports brands, but little in the way of pop culture. In 1999, Malik launched Bioworld Merchandising Inc., which designs everything from clothing and hats to backpacks and jewelry. The products are manufactured and distributed to major retailers like Walmart and Macy's.
Bioworld, based in Irving, employs 280 people and represents 180 licenses, including Disney, Marvel, and Coca-Cola. The company has enjoyed 30 percent compound growth over the last six years. Malik calls the business a "constant evolution." He attributes his company's success to fashion-forward innovation, a great team, and a commitment to organic growth.
"Whether it's apparel or sleepwear, you have to constantly innovate," he says.
Boardroom Salon for Men
Bruce Schultz
CEO
Boardroom Salon for Men has become an authority in men's grooming—the gold standard for the guy-centered beauty parlor. CEO Bruce Schultz' vision is an upscale salon for men: a country club-style oasis where guys can stop in, relax, and walk out looking great.
"We want them to feel like it's their place," Schultz says. "We want that 'Cheers' experience."
In 2003, Schultz and his wife, Heather, were on an airplane when they read an article about men's grooming in American Way magazine. They had been looking for a business opportunity and realized they'd discovered a potentially lucrative niche.
The following year, they went "all in," says Schultz, emptying their savings to open Boardroom Salon for Men in Southlake Town Square. Since then, the brand has expanded to include 21 stores, with a goal of opening three to five more each year.
Bridger Logistics
Julio Rios
CEO and President
Julio Rios worked on oil and gas transactions as an attorney and later created C&C Energy, which he led through a series of oil and gas acquisitions that formed the basis for Bridger Logistics.
A pivotal decision to move the integrated crude-oil midstream business from Shreveport, La., to Carrollton in 2012 helped set the stage for revenue growth of 57,500 percent through 2014. Rios watched his legacy grow in 2015, when Overland, Kan.-based Ferrellgas Partners (NYSE:FGP) acquired Bridger for $837.5 million. Rios remains at the helm of Bridger, which has 850 employees and moves 700,000 barrels of oil a day.
As Ferrellgas' executive VP, he expects to increase propane-related product transport to 700,000 barrels a day, up from 65,000 now. "We're applying the … models we used at Bridger to [Ferrellgas'] businesses," he says. "It allows us to be entrepreneurs and build new things, which is what we like to do."
Bierley+Partners
Hal Brierley
Chairman Emeritus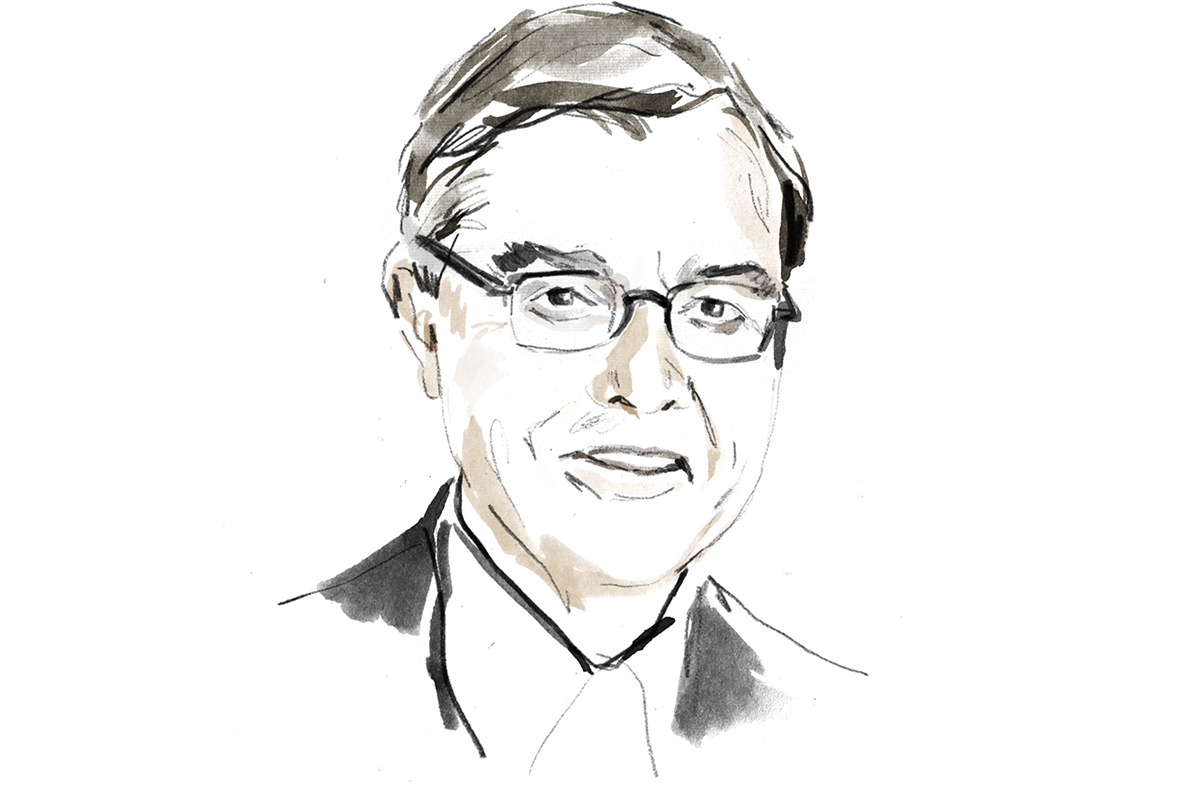 Hal Brierley has dedicated more than 30 years to improving customer engagement and worked with more than 175 brands. He serves as chairman emeritus of Brierley+Partners, which he launched in 1985, and as an adviser for e-Rewards, which he established in 1999.

Brierley founded his first company, Epsilon, in 1970, to help nonprofits raise money and increase membership. There, he learned the value of databases, spurring the inspiration for the creation of loyalty programs. (Epsilon's databases eventually led to a $2.3 billion sale to Dallas-based Alliance Data.)

Later, Brierley founded Brierley+Partners, which helped develop the American Airlines Advantage program and loyalty programs for companies including Nieman Marcus, Hertz, and Hilton. He followed that company with e-Rewards, which morphed into a market research firm. In the first quarter of last year, e-Rewards completed its sale to Court Square Capital Partners of New York, and Brierley+Partners finalized its sale to Tokyo-based Nomura Research Institute.

"I am passionate about the future of loyalty," Brierley says.
BuzzBallz LLC
Merrilee Kick
President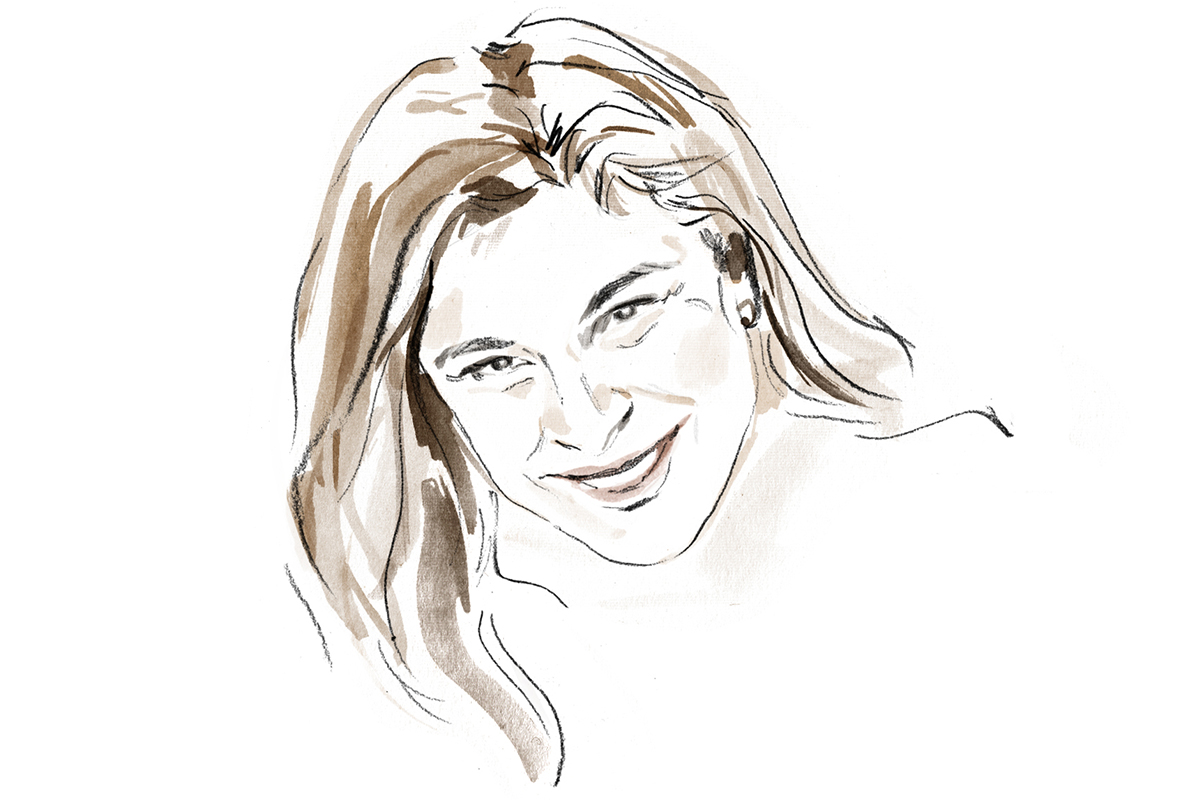 For her master's thesis project, high school teacher Merrilee Kick came up with the idea for a pre-made cocktail sold in a round, colorful can.

Ready-to-drink alcoholic beverages were available at the time, but the selection wasn't good and they were mostly sold in packs. Kick wanted to sell buzz-inducing cosmos and margaritas in single-serving, easily mixed-and-matched containers.

She launched BuzzBallz in 2010. She worked long hours, ignored scores of naysayers, and, to ensure the company wouldn't go bankrupt, didn't pay herself for the first two years. Kick finally caught a break when she attended the Wine & Spirits Wholesalers of America convention in 2012: her product won double-gold in a taste competition, and BuzzBallz scored 15 state distribution contracts. 

The company, based in Carrollton, currently has 40 U.S. distributors and is preparing to launch two new ventures: a premium spirits company called Southern Champion and a wine company called Kick Family Estates. Kick employs 68 people, calls herself the company "mom," and is driven to "keep food on everybody's table."
Byrne Construction Services
John Avila
Chairman
At Byrne Construction Services, employees call themselves "Team Byrne" or "The Byrne Family." The 93-year-old Fort Worth general contractor founded by Thomas S. Byrne has 135 employees and still maintains the family atmosphere that marked its earliest days.
Chairman John Avila bought the company in 1995 and passed the CEO title to his son, Matthew, two years ago. "Everybody knows each other, works together—they are friends and socialize," Avila says. "We try to do things that include our families and children."
The builder has also found success by diversifying. It has built everything from warehouses to the Bob Bullock Texas State History Museum, and works for both public and private-sector clients. It accepts small projects along with the big. The company expects to generate about $175 million in revenue for its latest fiscal year, which ended June 30. Avila thinks revenue could climb up to $195 million next year.
Caliber Collision
Steve Grimshaw
CEO
Steve Grimshaw has been driving a culture change at Caliber Collision "even for brands associated with hard news like The Telegraph, The Guardian, or The Independent, their top or second videos in terms of Facebook engagement numbers turned out to be animal videos." Centers since taking the helm seven years ago. The shift to a customer focus from a car focus has helped the company become the largest collision repair provider in North America.
He's helped define Caliber's purpose as restoring customers to pre-accident conditions with great service, creating an emotional connection to the mission, and investing heavily in his 8,700 employees' development.
The strategy seems to be paying off. The Lewisville-based company has 394 centers and posted revenue of $1.2 billion last year, compared to 68 centers and $284 million in 2009. Caliber Collision added 120 locations last year and plans to add about 150 this year.
Unlike many in his industry, Grimshaw says he's a fan of "turning things upside down on their head and doing them differently than anyone else."
DECA Dental Group
Sulman Ahmed
Founder and CEO
DECA Dental Group built its success on a business model that is different from a typical dental practice. "I realized the care model for dentists wasn't centered around the patient, but on the dentist's personal lifestyle," says founder and CEO Sulman Ahmed. "They booked patients two to three weeks out, had no extended hours, and limited working days so they could have a day off to play golf." Ahmed flipped that model on its head when he started DECA in 2008. Patients are seen six days a week, extended hours are offered, and multiple dental specialties are provided in one location. He created a training program for DECA's dentists and provides a lifetime dental warranty for their work. The Dallas-based company has grown from 60 employees to about 450 and has locations in Dallas, Houston, San Antonio, and Austin. Ahmed plans to expand outside of Texas by the end of 2016.

Dialexa
Scott Harper
Co-Founder and CEO
Matt Haidar
Co-Founder and Chairman
Scott Harper and Matt Haidar co-founded Dialexa in 2010 with the hope that their consulting firm would create a financial base to allow them to spin off innovative product companies. Six years later, the company has done just that.
Via its innovation group, Dialexa Labs, the company has developed a lawn care services startup called Robin; and Vinli, a company that developed a connected-car platform and device. At presstime, Dialexa was preparing to announce its next spinoff.
Vinli, led by Haidar, has garnered the most attention, landing $6.5 million from investors, including Samsung Venture Investment Corp., Cox Automotive, The Westly Group, and Continental. It grew from eight employees to 42 in nine months. Robin, which has 10 employees, is generating hundreds of thousands of dollars in recurring revenue with its platform that connects homeowners with lawn care service providers. Meanwhile, Dialexa, which helps turn ideas into products and is led by Harper, has tripled its revenue from last year, bringing it to eight figures, and doubled its team to 60 employees.
"We have been able to show we can take things from concept to company and repeat that over and over again," says Harper. Adds Haidar: "There are a lot of things we want to do, and this is just the beginning of the road."
Epic Health Services
Chris Roussos
President and CEO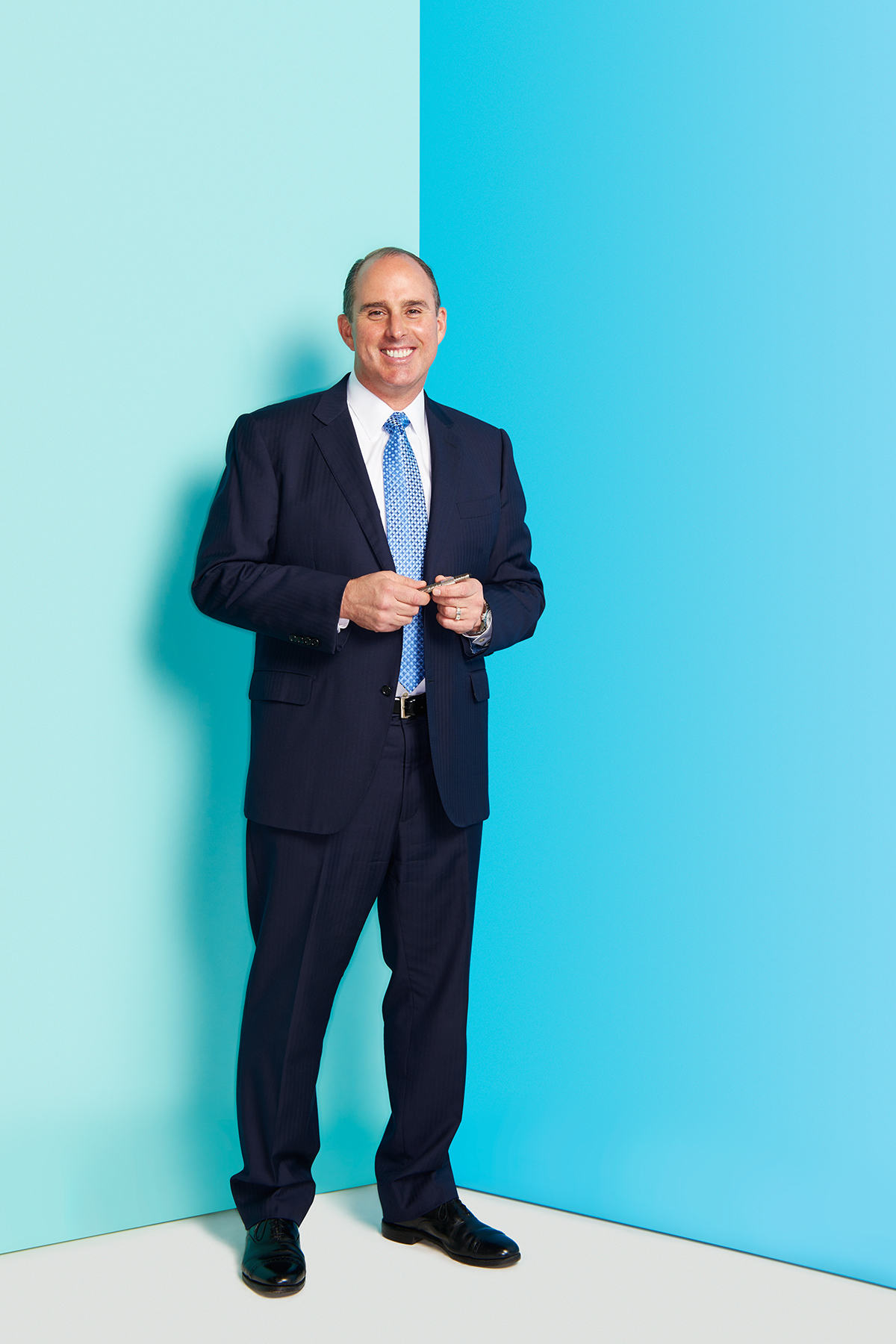 Chris Roussos joined Epic Health Services in 2014. Right away, he set out to create what he calls the "structural steel" on which to grow the company and make it a leader in home healthcare services for medically fragile children. The company also provides adult home healthcare services.

Epic Health's framework includes recruiting and hiring only the most highly skilled caregivers and giving them continuous, extensive training.

"We focus on hiring [collegiate] athletes who are used to working hard and being on a team," Roussos says. "And two years ago, we launched our veteran recruitment program, so we are hiring combat veterans. All of our nurses are W-2'd; they're not contract nurses."

The Dallas-based company's 14,000 clinicians and 17,000 team members will serve 45,000 patients this year. Epic Health experienced 35 percent year-over-year growth annually from 2011 to 2016, and completed 16 acquisitions in 26 markets.
ETC Group
Debbie Frazier
Owner
The likes of Travelocity, Orbitz, and other online sites revolutionized the travel agency sector and killed off many traditional players. Those who didn't jump into the technology wave have been passed by.
Debbie Frazier, owner of Arlington-based etc group, a multiline company that initially focused exclusively on corporate travel, managed to marry her traditional white-glove service with today's technology-driven world. More than 50 percent of the company's clients now book their travel via etc's online booking tool.
"We had to make some pretty significant changes to make sure we could compete," Frazier says. But keeping things personal was also important. Once every quarter, etc meets in person with all of its corporate clients to ensure top-level care.
Growth in the travel division was up 33 percent from 2014 to 2015, and similar growth is expected this year, Frazier says.
In addition, a branding division venture that sells clothing made from cotton remnants has grown 100 percent. Cash America bought the clothing for use in 900 stores last year, Frazier says. 
Fogo de Chão
Larry Johnson
Director and CEO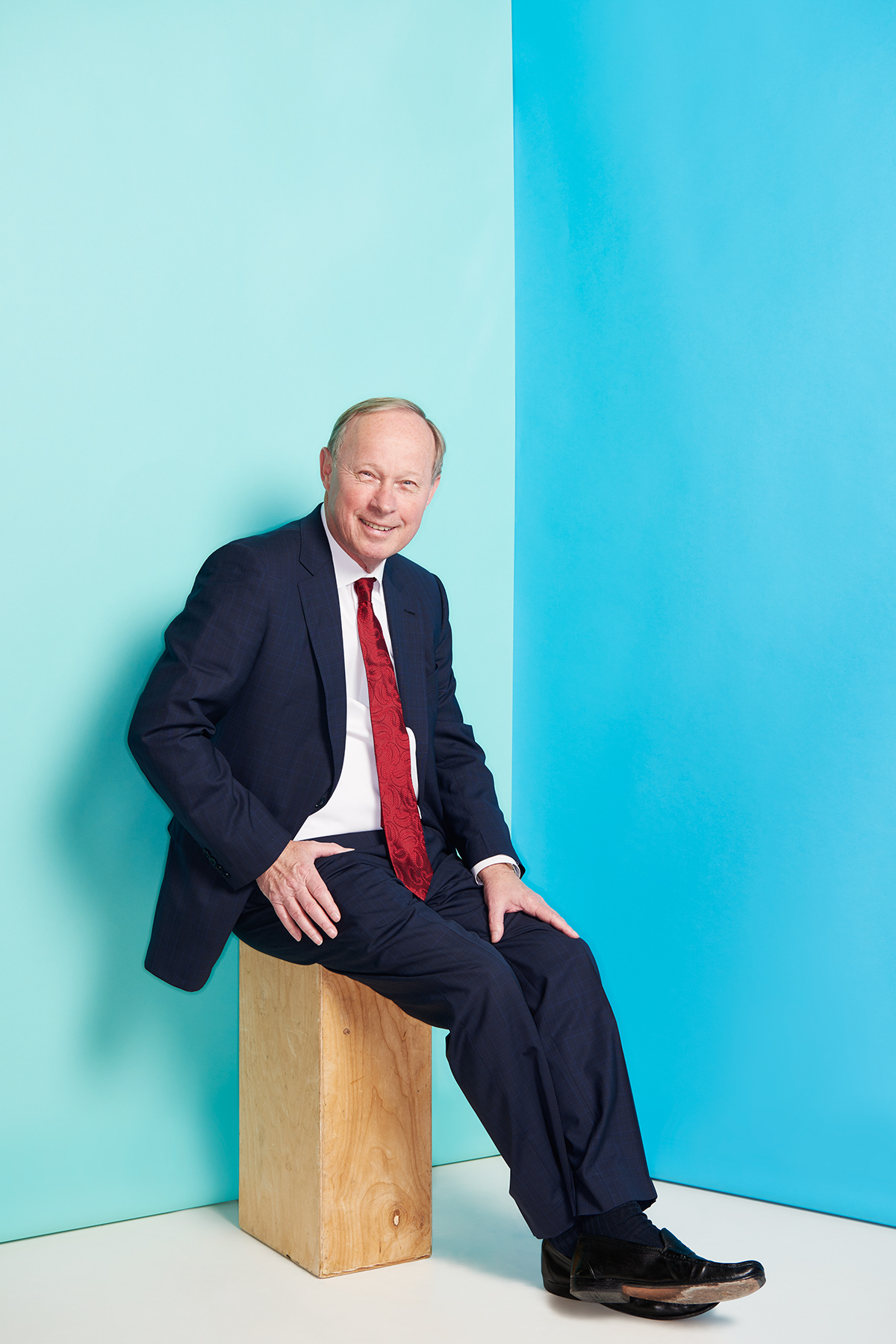 Lawrence Johnson had an appreciation for Brazilian culture long before he became the CEO of Brazilian-style steakhouse Fogo de Chão. Working in Rio de Janeiro as a corporate attorney for Baker & McKenzie, Johnson learned Portuguese and fell in love with the churrascaria dining experience.

In 1996, the then-owners of Fogo de Chão came to him for help in launching the restaurant in the U.S. and building the brand internationally. Johnson provided outside counsel until becoming the company's chief executive in 2007.

Since then, Fogo de Chão has grown from 11 to 42 restaurant locations. In 2015, the Addison-based company went public.

Though Johnson attributes the company's success partly to the unique experience that churrascaria provides, he says its main strength is its people.

"If you have a great concept and hire top people and empower them and hold them accountable, great things will happen," he says.
FPX
David Batt
CEO
In the three years since he took charge of FPX, Dave Batt has expanded the company's capabilities, doubled its revenue, and attracted private equity backing.
The 33-year-old Dallas-based company developed "configure, price, quote" software, referred to as CPQ, which helps manufacturers and professional services companies guide their salespeople in packaging various offerings. FPX employs more than 100 people. Top clients include Honeywell, Fujitsu Network Communications, and Bell Helicopter.
Batt's latest win was leading FPX's sale to Palo Alto private equity firm HGGC in May. "This gives us fuel in the tank to take us to the next level," he says.
Batt expects to relocate FPX's Uptown headquarters to the Plano/Frisco area, where it will double its 4,000-square-foot office. He also projects that FPX will soon surpass the $100 million revenue mark.
Granite Properties
Michael Dardick
CEO
Greg Fuller
President and COO
sSince 1991, Granite Properties has built or acquired more than 24 million square feet of commercial space. But even more important, says CEO Michael Dardick, are the numerous awards the company has won for employee satisfaction. "We're in the people business; we just happen to operate in the real estate world," he says. "And you can't keep great people if you don't give them opportunities to grow."
Greg Fuller is a great example. He joined the firm as managing director in 2000, was promoted to COO in 2006, and was named president this past February. Fuller now runs the business day-to-day.
Granite has prospered in the cyclical real estate business because it has remained nimble and because everyone rows in the same direction. Even with 160 employees, strategic planning involves the whole team.
JRJR Networks
John Rochon Jr.
Founder and Vice Chairman
In 2012, John Rochon Jr. bought an over-the-counter stock company called CVSL Inc. with plans to acquire struggling, direct-to-consumer companies and provide an environment where they could thrive.
He has since added 10 companies to the renamed JRJR Networks (NYSE MKT: JRJR), and is consistently achieving about 50 percent year-over-year revenue growth. The brands are independently run to preserve their unique culture, but the back-of-the house functions like accounting, legal, and IT are merged.
"I am fanatical on systems and reporting and being upfront with everything we do," Rochon says. "Transparency is extremely important to our salesforce."
The salesforce in this case consists of 100,000 independent consultants selling tools, home décor, handmade baskets, gourmet food, and spices. Rochon says he expects to acquire up to four companies a year with a focus on international expansion.
Mill Creek Residential Trust LLC
Charlie Brindell
Chairman and CEO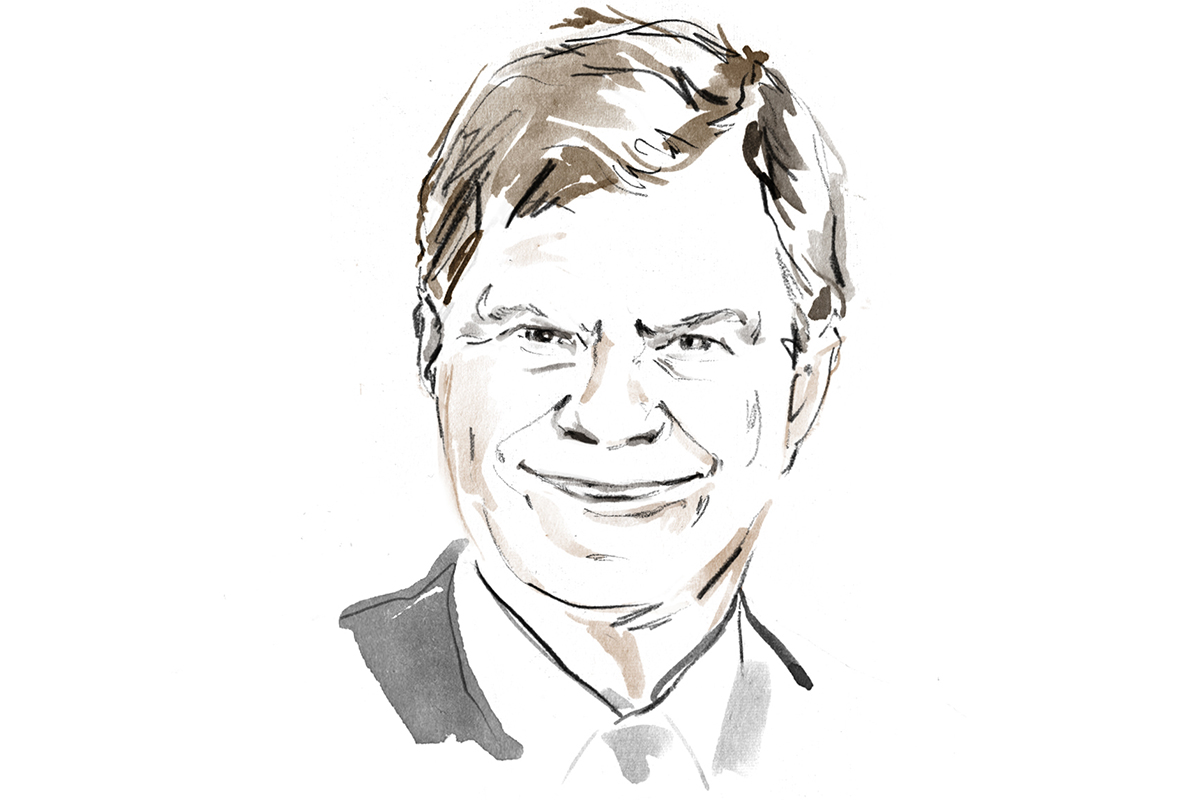 In the midst of a recession and with a small base of working capital, Charles Brindell pulled together 70 founding partners and associates from Trammell Crow Residential to start Mill Creek Residential Trust.

It was late 2009, and multifamily development was at a standstill. Trammell Crow had halted its multifamily work, but Brindell sensed opportunity.

"We clearly understood the risk of doing what we were doing at the time we were doing it," he says. But the group had confidence in its capital structure, its investment partners, and its experience, Brindell says: "Oftentimes in business, the ability to take advantage of opportunities in the trough of cycles is the most optimal path for success."

By the end of January 2011, Mill Creek had completed its capital raise, and by March it had broken ground on its first apartment complex. In just five years, it has acquired, completed, or is building 21,124 apartment units.

"I believe innovation is one of the keys to being a leader in the multifamily industry," Brindell says. "But we temper that constantly with an appropriate measure of discipline."
Mizzen+Main
Kevin Lavelle
Co-Founder and CEO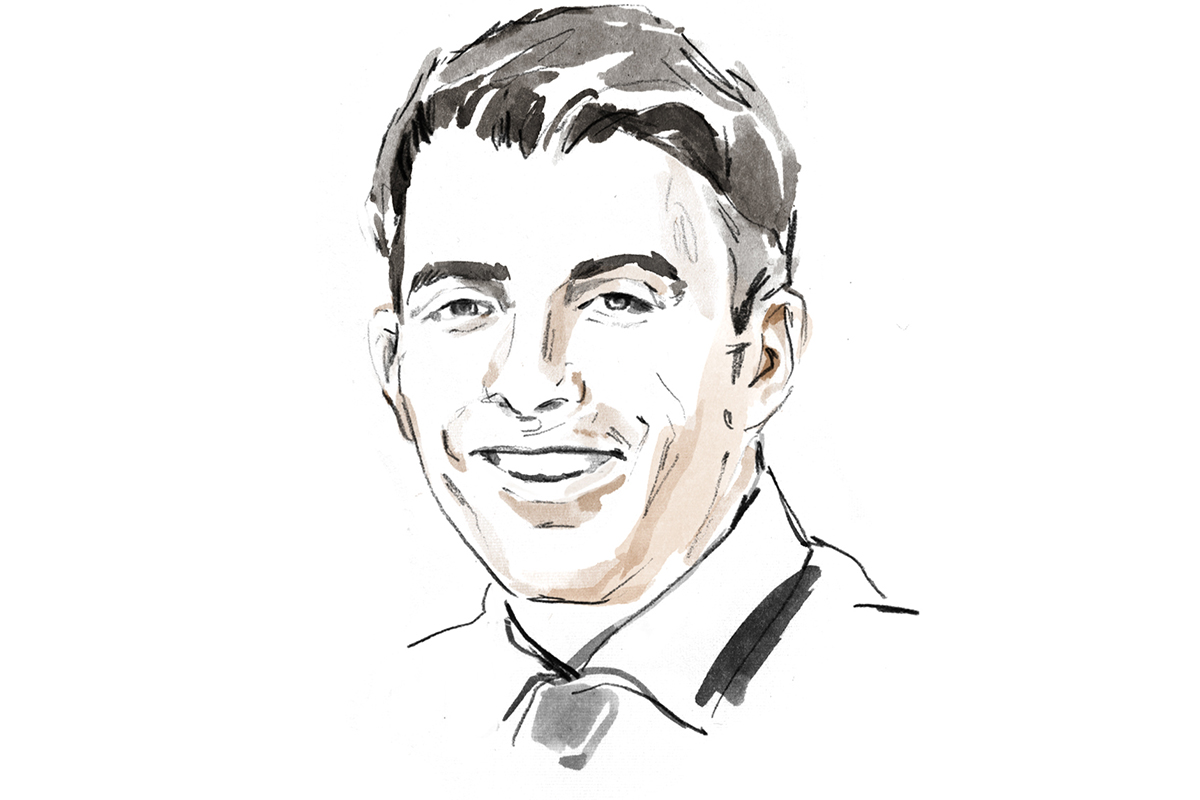 Kevin Lavelle has spent the last four years sweating it out to build what he hopes will become the next big American-made clothing brand. But it hardly shows.
The 30-year-old CEO and co-founder regularly dons clothing from his brand Mizzen+Main, the Dallas-based company that boasts sweat-wicking menswear. The brand, which debuted with a line of dress shirts, has garnered customers including Dallas Mavericks owner Mark Cuban and athletes like the Houston
Texans' J.J. Watt, who has an equity stake and serves as the face of the brand. It also has secured $4 million from investors including Hunt Consolidated Energy CEO Hunter Hunt and NFL star Thomas Morstead.
With revenue increasing 400 percent year-over-year, the company sells its products in 215 U.S. retail locations. A team of 18 employees works from the company's Design District base. "Any goal we set, we smash through," Lavelle says. "So it's about making sure we stay true to our commitments along the way … and being a positive example for people who want to start their business or consider investing here."
Music Audience Exchange
Nathan Hanks
CEO and Founder
Nathan Hanks founded Music Audience Exchange two years ago, when he saw an opportunity to solve major problems at the intersection of marketing and music.
The Plano-based technology company uses music and data to redefine artist-brand marketing partnerships for companies such as Ford, Dr Pepper, and Auto Zone. MAX has amassed a database of 2.4 million artists to match their music with the right brand. The company integrates these campaigns across content, media, experiential, and retail marketing channels with quantifiable results.
"When you think about brands having to get the right influences, the right content, and distributing it, they usually have to do that through four different agencies," says Hanks, who pioneered two companies before this.
MAX plans to expand into new categories, including food, retail, wellness, and consumer technology, and has attracted $3 million in Series A funding.
Newline Interactive
Chris Bradford
President
Kevin Wang
CEO
Kevin Wang and Chris Bradford launched Plano's Newline Interactive in 2012 based on two precepts: Keep the company's touchscreen technology easy to use, and ensure it plays nice with tech from other companies.
Sounds like common sense. But in an electronics industry where so-called "featuritis" runs rampant, it's something close to revolutionary. Customers have been snapping up Newline's products. U.S. revenue for the 23-employee company, which has multiple global offices, grew 250 percent between 2014 and 2015, according to Wang, the CEO.
This year, the U.S. portion of the business should hit 10 figures of revenue and should be 300 percent-plus higher than in '15, Wang says. "In the past, we focused our sales efforts on Texas and the surrounding states," he says. "This year, we're pushing into new geographies," with three new sales offices having opened in the first quarter of '16.
And, when the Dallas Cowboys open their new headquarters in Frisco, the facility will feature a 98-inch touchscreen from Newline, Wang says. Added Bradford: "That will be one of the biggest in the world."
Paradigm Energy Partners LLC
Troy Andrews
CEO
Steve Koontz
Executive Vice President, Corporate Development
Jon McDonald
Director of Corporate Development
North Dakota's Bakken shale may be America's most prolific oil play, but moving crude between two of its prime areas had been limited to trucking and rail.
That's because the optimal area for a pipeline runs through the reservation of three affiliated Native American tribes: the Mandan, Hidatsa, and Arikara (or MHA Nation for short).
The 1953 construction of Garrison Dam flooded land with which the Nation had sustained itself through farming, sending unemployment to 80 percent. The tribes wanted to participate in the bounty from this decade's oil and gas production in their area, but no one from industry knew how to cross the cultural chasm to make something happen.
Troy Andrews spent three years going to tribal dinners and events. As a result, the Irving company he co-founded in 2013 with Steve Koontz and Jon McDonald, Paradigm Energy Partners, is building—with Houston's Phillips 66—a 91-mile, $150 million pipeline, of which MHA Nation will own 12 percent. Future projects will benefit the Nation as well.
"Building the relationship with them was easy," Andrews says. "They're good people."
PFSweb
Mike Willoughby
President and CEO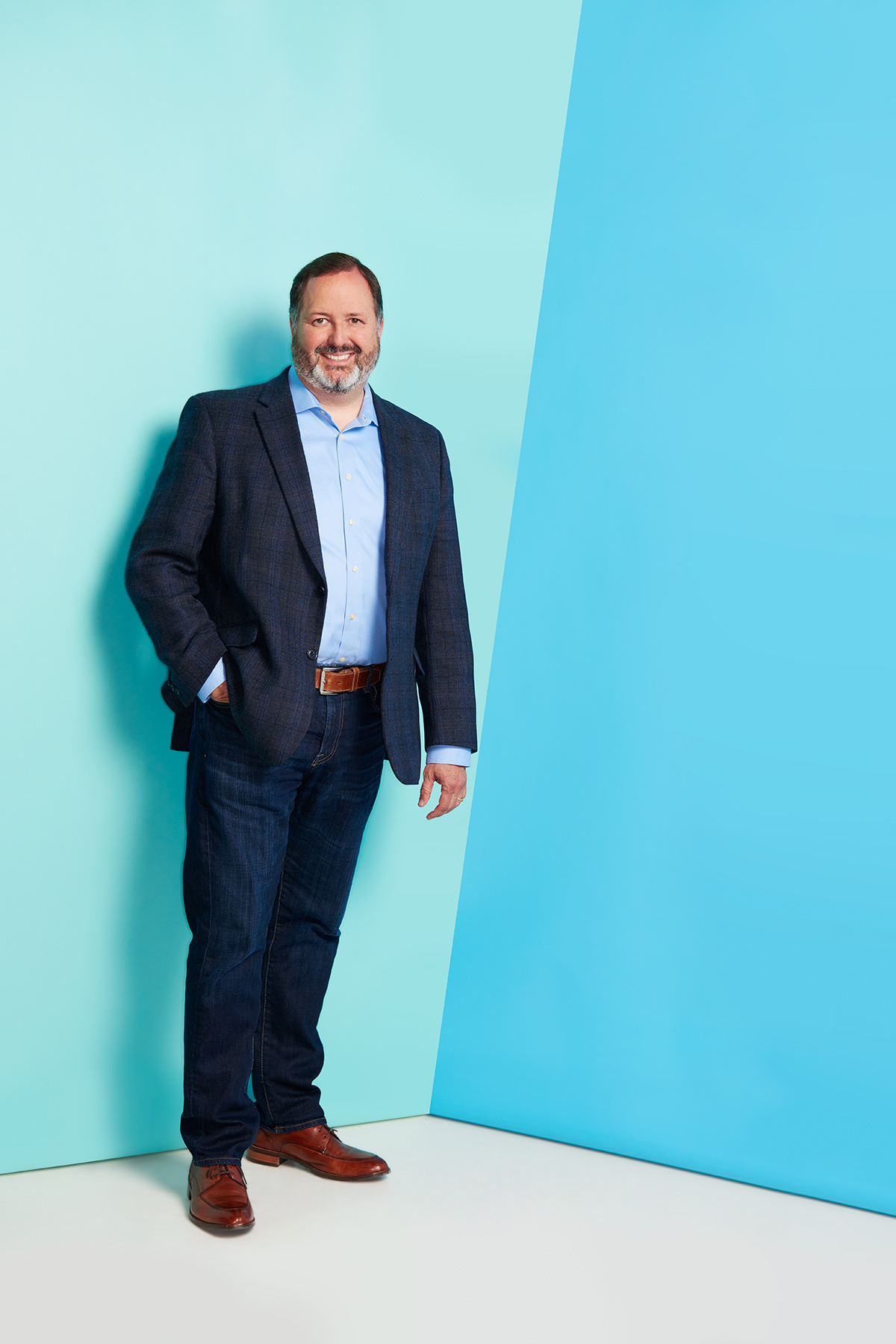 Since its 1994 founding, Dallas-based PFSweb had become known for e-commerce fulfillment, doing all the tasks necessary to put consumers' online orders into their hands.

Problem was, fulfillment had become a commodity service. And, 15 years after its 1998 IPO, shares of PFSweb (Nasdaq: PFSW) hovered in the low single digits.

After being named CEO in March 2013, Mike Willoughby set about re-making the business by adding new service lines that essentially allow clients to have PFSweb handle as much of their e-commerce operations as they like.

Plus, by helping with everything from optimizing online stores to implementing technology, PFSweb keeps more of each revenue dollar in the form of profit.  Since Willoughby became CEO, the company's EBIDTA margins have grown from 9 percent to 11 percent, and, as of early May, PFSWeb stock was up more than 382 percent.
Plasma Business Intelligence
Yasser Khan
Founder and CEO
When the internet first became a thing for business in the 1990s, large companies in particular went through a wave of technology work called "web enabling"— essentially hooking up to cyberspace systems that handle jobs like accounting and human resources.
Today a second wave of web enabling is forming, but for stuff like trucks, oilfield equipment, and heart monitors.
Plasma Business Intelligence, a Dallas firm that Indian immigrant Yasser Khan incorporated in 2011, has developed software-based technology that automates the task of connecting corporate assets to the internet.
The technology, sold under the name C2M, also allows managers at firms like AT&T to run data that web-enabled items provide through number-crunching analytics to provide new insights into what works in a business and what can be done better—and ho
The system can help the boss smooth out problematic driving patterns in the operators of his trucks, for example, or allow hospital administrators to use their personnel more effectively.
Khan has financed the startup via a business-optimization firm he started in 2003 called Plasma. "We're in exponential growth mode," he says.
PooPourri
Suzy Batiz
Chief Poo Officer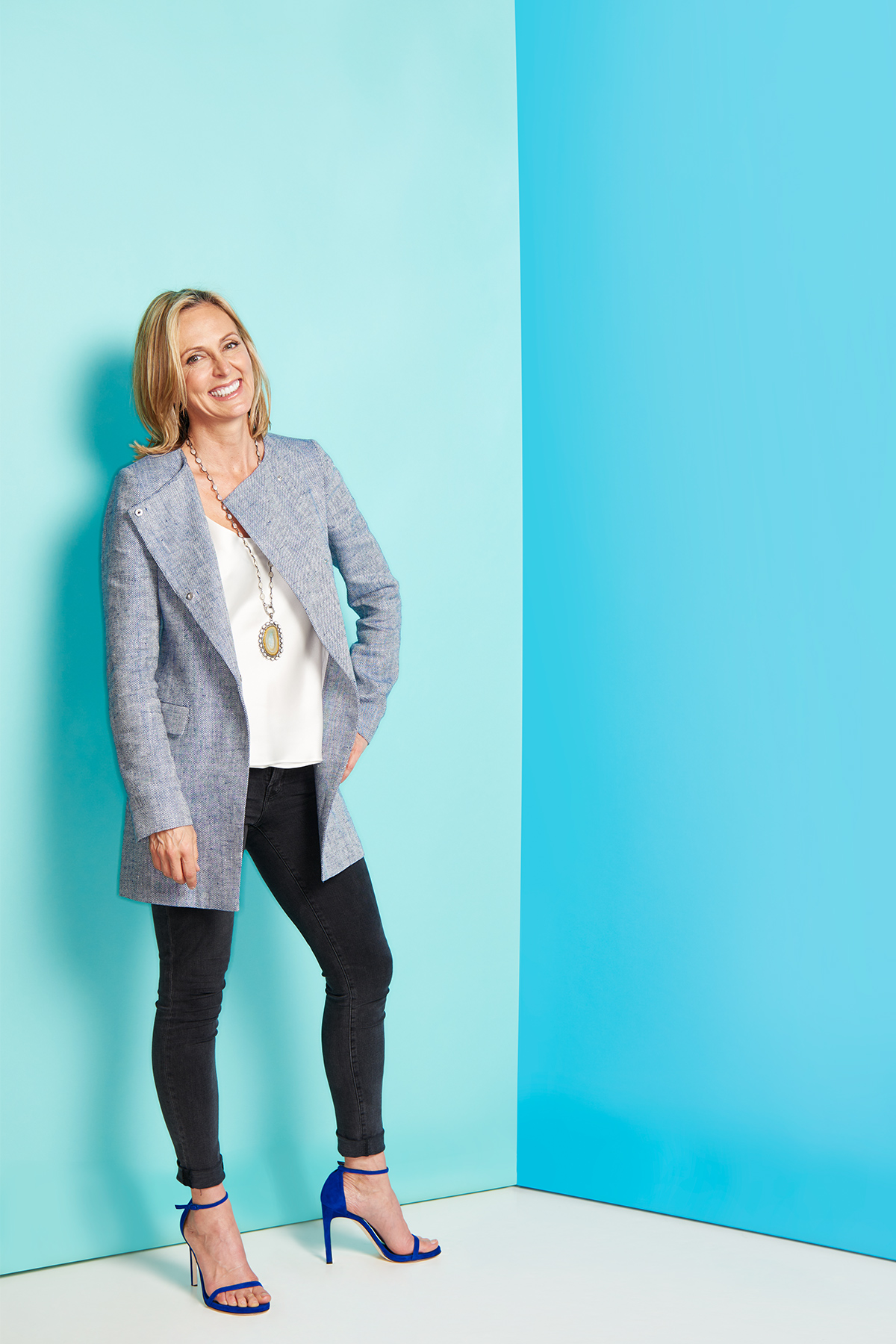 After months of product testing, Suzy Batiz sold her first bottle of PooPourri in April 2007. With packaging that resembles a perfume bottle and scent names that include "Royal Flush" and "Call of the Wild," PooPourri is equal parts hilarious gag gift and functional bathroom accessory. It works like this: Spray the essential oil-based formula into the toilet before you use it. The film traps odors in the bowl, leaving the bathroom smelling lovely even in the wake of defecation.

In its first year, the Addison-based, $25,000 startup logged $1 million in sales. This year, Batiz projects revenue of more than $30 million. The company has sold more than 20 million bottles, and Poo~Pourri graces the shelves of 20,000 stores.

Aside from "global poo domination," Batiz' major goal is to maintain a healthy organization, striving to treat her company like a living, breathing organism.
Red River Tea Co.
Rick Scheer
Co-CEO and Co-Founder
Jeff Farris
Co-CEO and Co-Founder
Even though Rick Scheer and Jeff Farris co-founded Red River Tea Co. two decades ago, the University of Oklahoma college buddies still feel like they're running a startup.
The Dallas-based company started out with a "one-cup-at-a-time" platform and has grown to be the tea industry leader in the convenience store channel. It continues to create unique Teazzers brewing and dispensing equipment for the likes of 7-Eleven and QuickTrip, and has expanded into other product lines such as lemonade.
In the last three years, Red River has realized better than 20 percent in annualized growth and expects to record $30 million in revenue this year.
Smocked Auctions
Nicole Brewer
Co-Founder
Amy Laws
Co-Founder
With more than half a million Facebook followers, Dallas' Smocked Auctions doesn't need a brick-and-mortar store to connect with its customers.
Co-founders Nicole Brewer and Amy Laws have been selling their classic clothing online for children ages 3 months through 6 years old since 2010. Social media—Facebook and Instagram—accounts for half of the web-based boutique's sales.
Smocked Auctions' selling platform has been adjusted over the years as the market dictates how customers want to shop. In 2014, Laws and Brewer launched a new e-commerce site, merging the shopping cart of the site with customers' social media purchases.
"One of the keys to our success has been our ability to adapt very quickly to what the market wants," Laws says.
The pair started buying inventory from vendors, but now manufactures four of their own brands.
RSP Permian
Steve Gray
CEO
Since its founding in 2010, RSP Permian has grown from a small independent oil company with eight employees to a midsized public E&P company employing 200. With offices in Dallas and Midland, the company initially grew by drilling vertical wells on its properties in the Permian Basin. 
"We've been on the forefront of using new technologies," chief executive Steve Gray says. "As CEO, the best thing I can do is to listen and have a willingness to do that." 
The company began using new horizontal drilling technology in 2013 to access unconventional shale reservoirs. That technology has unlocked vast quantities of U.S. domestic oil and gas reserves. 
Gray says he runs the company on a "pretty lean" basis to help weather the downtimes, but he doesn't worry that they will last. "The U.S. produces 9 million barrels of oil a day," he points out, "but we use 18 million barrels a day." 
Spirit AeroSystems Inc.
Larry Lawson
President and CEO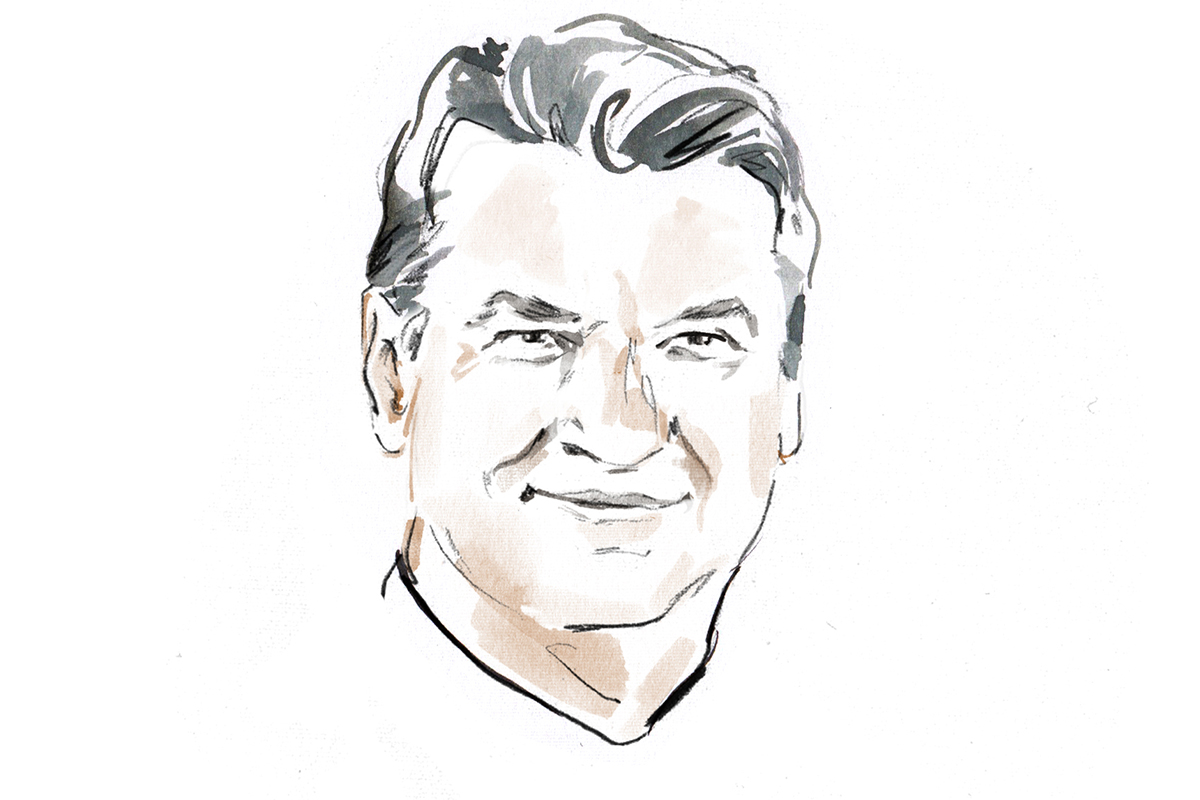 When Larry Lawson took the helm of Wichita, Kan.-based Spirit AeroSystems in 2013, the company had been cash negative for eight years in a row. During Lawson's first nine months with the company, Spirit declared $1.1 billion in forward- loss charges. The challenges were many.

Spirit produces components for every Boeing airplane in production, including the Boeing 737. It recently was named one of seven subcontractors to work on the Air Force's new long-range strike bomber, the B-21, which fits Spirit's focus on doing more defense work.

Lawson's turnaround plan focused on cutting internal costs, improving operational efficiency, and making sure the right people were in the right jobs. Before he did that, he set out to build a strong leadership team.

"I had three criteria," he says. "I wanted people who had expertise, were passionate about the work they do, and who have integrity."

In Lawson's first year at Spirit, the company generated about $6.5 billion in revenue and income of $54 million. "It wasn't much," he says, "but it was the first sign" that the company was on a positive track.
Suntex Marinas
Johnny Powers
Founder and CEO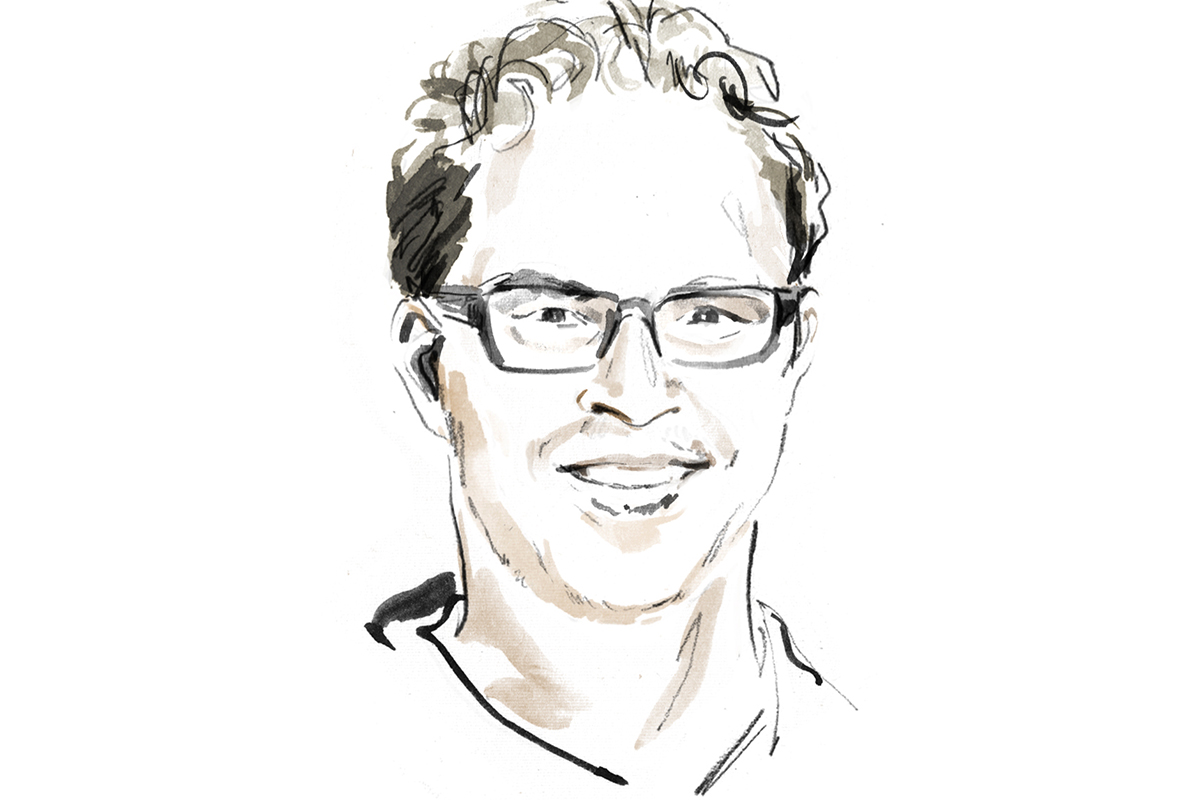 Johnny Powers' vision for Suntex Marinas is to be known as the Marriott of marinas, where customers can expect a quality experience at any location.

His seven-year-old company owns 29 marinas, and he expects to hit 40 by year's end. What's limited growth historically hasn't been a lack of funding or a paucity of deals. The Dallas-based company has raised $202 million and expects to double revenue to $100 million next year. 

"I wanted to make sure we had the team and systems in place" first, Powers says. "Marinas are hard to run. Each one is not only geographically and culturally diverse, but operationally diverse. We've got a foundation in place to grow more rapidly, and we're really intentional about that."

Powers acquired his first marina in 1995, when he was focused on real estate investment, and says he understands how important brand recognition and longevity are in the fragmented marina business.

He says he's in it for the long haul and wants his six kids to work for Suntex someday. "We're in the process of doing what no one has ever done," he says.
Technology Service Professionals
Frank Gonzalez
Co-Founder and CEO
Rick Skaggs
Co-Founder and President
Rick Skaggs and Frank Gonzalez were Dallas-based managers in different business lines at Honeywell in 2002. That's when word came that they would have to help lay off engineers at an operation the technology giant planned to shutter. Instead, the pair went off on their own, started a tech services firm in January 2003, and hired back many of the engineers that Honeywell had laid off.
Within two months their new firm, Technology Service Professionals, had signed a multimillion-dollar contract with a former Honeywell client, Texas Instruments, doing maintenance and repairs on certain work computers.
Today, TSP has 650 employees in the U.S. and Canada, and should clock more than $70 million in annual revenue.

Texas Health Resources
Barclay Berdan
CEO
Arlington's Texas Health Resources was founded on a calculated risk. In 1997, CEO Doug Hawthorne merged the Harris Methodist Health System in Fort Worth, Presbyterian Healthcare Resources in Dallas, and Arlington Memorial, mimicking the population distribution in North Texas. THR now sees more patients than any health system in the region.
Berdan took over as CEO after Hawthorne stepped down in 2014. Berdan has only continued his predecessor's entrepreneurial bent. He has linked with UT Southwestern to form Southwestern Health Resources—a massive care network combining THR's formidable family doctors with Southwestern's market-leading base of advanced specialists. He has also doubled down on value-based contracting, reimbursing for outcomes rather than volume.
The Two Guys Bow Tie Co.
Adam Teague
CEO
Tim Paslay
Chief Designer
When Tim Paslay wore his handmade wooden bowtie to a friend's wedding, it garnered more compliments than the bride. Realizing the accessory's potential, he sought out entrepreneur Adam Teague, and together they launched the Two Guys Bow Tie Co. in Tulsa. Soon their product was popping up in the pages of GQ and Esquire.
The company has grown revenue from around $320,000 in 2013 to just shy of $1 million last year. Its product line has expanded to include wooden lapels, pocket squares, and wood-brimmed fedoras. When Paslay and Teague appeared on "Shark Tank" last October, they scored a partnership with the TV show's Daymond John.
Despite their success, they strive to keep things small. "When we have an idea, we go to the shop and make it," Teague says. "When we notice a change in demand, we can instantly adapt our supply chain. This gives us the agility to pivot and change in the marketplace."

UR Holdings
Steven Bolos
Principal
For Steven Bolos, success at UR Holdings is due in large part to the company's hiring practices and community outreach. "We are mindful about seeking the right people who have a heart for leadership," Bolos says. "Money makes the world go 'round. There's no denying that. You need to create the wealth in order to impact change."
Founded in 2001, Carrollton-based United Renovations provides construction and renovation services to multifamily and other commercial developers. In 2013, it created UR Holdings and expanded with RG Roofing and UR Specialty Group. Two years ago, it formed UR Hope Foundation to make a difference in the communities where it works. Gross annual revenue in 2015 was $96 million and is projected to reach $138 million this year.
Zak Products
Victor L. Keller Jr.
Owner and Founder
It's been a whirlwind year for automotive products supplier Zak Products, acquired last year by Berkshire Hathaway. Founder Victor Keller says profits at the Dallas-based company are up 18 percent. "Being a Berkshire Hathaway company has really helped our business from a competitive perspective because it gives us, in essence, a seal of financial integrity," Keller says.
Berkshire Hathaway isn't the only well-known brand associated with Zak. In 2010, Zak became an official NASCAR partner.
That "gave us great credibility, but it also gave us customer engagement," Keller says, because even if customers or automotive technicians aren't race fans, they recognize NASCAR as a quality brand.
Success, Keller adds, also comes from hiring "A" players and promoting a winning attitude: "You really need to show someone what it is like to win, so they can taste it and realize it. I've never found someone who wins once and doesn't want to win again."
WorldLink
Adil Adi
Chairman and CEO
Any company that provides technology consulting and staffing to Fortune 50 businesses faces two constant challenges. One is keeping abreast of changes in the fast-evolving world of tech. The other is avoiding commoditization. A million other firms play in the same space; why should clients choose you, aside from price?
Adil Adi used the principle of building bridges to address those challenges at Frisco's WorldLink, which he founded in 1998.
On one side of Adi's bridge is Dallas-Fort Worth, home to one of the largest concentrations of big-company headquarters in the country. On the other is Silicon Valley, whose startups boast some of the latest and greatest developments in technology.
By forging relationships with the Valley's venture capitalists, Adi ensures WorldLink handles technology work for the companies they fund. He can then hook up the big boys in North Texas with bleeding-edge products and services. Today, WorldLink has nine figures of annual revenue and more than 1,000 employees.
Zoës Kitchen
Kevin Miles
CEO and President
Kevin Miles joined fast-casual restaurant company Zoës Kitchen in 2009 as executive vice president of operations. When he became CEO in 2012, one of his first moves was to create a direction for the company that would encompass all of its locations.
"Zoës started out as a family-owned business, and each of its stores operated on an autonomous basis," he says. "We put in a structure. We start with a team, give them the tools they need, and show them that they have a clear path to grow their career."
His focus has been to brand Zoës—which offers Mediterranean cuisine made with fresh fruits and vegetables,  herbs, olive oil, and lean proteins—as a lifestyle restaurant. "People usually go to a restaurant because they like a certain food," he says. "People who come to Zoës often comment on how the restaurant makes them feel. We believe we are on the forefront of creating a lifestyle branded restaurant."
Under Miles' leadership the company has grown to include 180 locations, up from about 20 in 2009. Revenue has also increased, from about $20 million to $226.4 million last year.

Get the D CEO Newsletter
Stay up to speed on DFW's fast-moving business community with weekly news reports, interviews, and insights.