From Fall 2008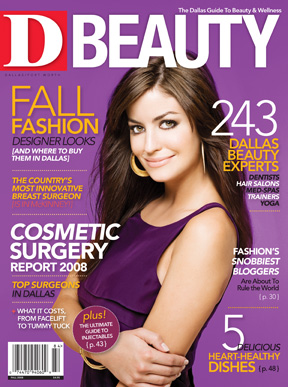 1. Blepharoplasty (eyelid surgery) | $2,500-$7,000
2. Otoplasty (ear pinning) | $5,000-$8,900
3. Arm Lift | $5,200-$6,200
4. Lipsuction | $2,900-$10,000
5. Labioplasty (reduction of the labia) | $4,000-$7,000
6. Buttock/Thigh Lift | $3,750-$12,000
7. Brow Lift | $3,650-$5,800
8. Rhinoplasty (Nose Job) | $6,000-$8,750
9. Facelift | $6,500-$25,000
10. Chin Implants | $1,800-$5,000
11. Breast Lift | $4,000-$12,250
12. Breast Augmentation | $5,000-$6,900
13. Tummy Tuck | $6,700-$16,000]
14. Calf Implants | $8,000
How We Did It | Procedural costs were based on a survey of plastic surgeons in the Dallas area and include surgeon's fees, operating room fees, and anesthesia. Extended hospital stays could require an additional cost. According to the American Society of Plastic Surgeons, the surgeon's fee can depend on geographic location, surgeon expertise and demand, and the time and effort each surgery demands. It's important to remember that the true cost of each procedure will be determined by your individual situation.
Get our weekly recap
Brings new meaning to the phrase Sunday Funday. No spam, ever.