On May 3rd, local firefighter Jeffrey Patterson suffered burns over 35 to 40 percent of his body during a two-alarm house fire in the 4700 block of Chilton Drive. That's where the Dallas Firefighters Association and popular drinking hole Truck Yard come into play. Combining forces, they took advantage of Dallas' passion for community (and its high alcohol tolerance) to make a day to remember. Or maybe not, if you were feeling extra generous with your drinking that day.
Mike McLemore, 1st V.P. of the DFA, knew it was a no-brainer that a fundraising event was in order, so he worked together with other members of Local 58 to brainstorm possible ways to help. A space large enough to gather people on a rotating basis, great atmosphere, and a popular location in the city were important aspects to the event they had in mind. All signs pointed to the Truck Yard. Immediately, Truck Yard managers welcomed the crew with open arms and ice cold drinks, making it a sealed deal.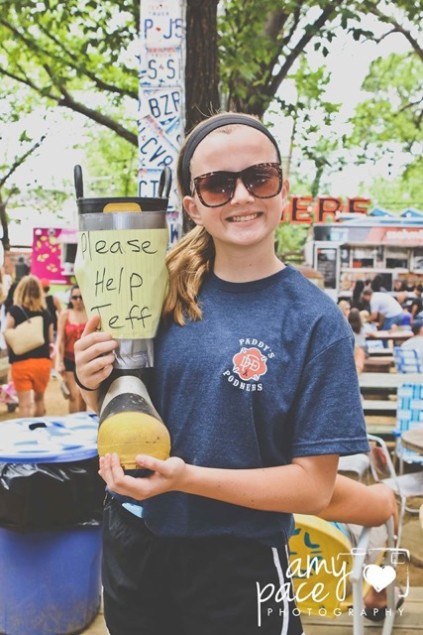 Quickly picking a date, ordering t-shirts to sell, and rounding up a couple local bands, McLemore had high hopes for the day, but didn't realize the party that was about to go down. Word spread like wildfire and community support came in full force, from other firefighters to neighborhood groups and friends of the family. The band list grew, auction items flew in, and social media was buzzing with excitement. During the entire planning stage, Truck Yard continued to ask what they could do to make things happen.
The day of the event arrived and McLemore's crew began setting up around 10:30 am. By noon the place was packed, and within two hours all 300 t-shirts sold out. Money was flowing as fast as the beer and Truck Yard continued to rock through the night. At the end of the day, our community brought in over $42,000 for the Patterson family.
McLemore said, "I feel like everyone had a great time. Everyone wanted to help out Jeff, and they did. We raised more than I ever thought. Its just a drop in the bucket to what the Patterson family will need, but what a great start."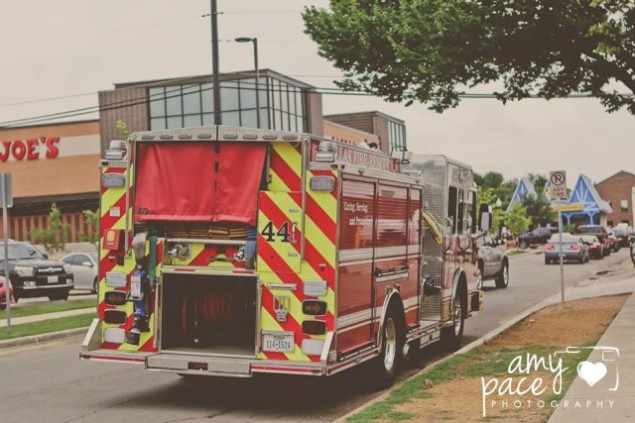 Our firefighters risk their lives everyday, so I salute McLemore, Truck Yard and our community for making one fundraiser not only a huge party, but also a day that made a big difference for the Patterson family. It appears an appetite for Ruthie's Rolling Café grilled cheese and a hankering for Revolver Blood & Honey can give back more than just a protruding gut. As the Dallas food scene continues to grow, so does the number of edible events benefitting local groups. Stay posted for more chances to help the Patterson family as well as other food-related community events around the area.
On Saturday, July 19th, you can once again show your support over a bucket of popcorn and a private screening of the Disney film "Planes: Fire and Rescue" at Studio Movie Grill's Dallas/Royal location. General admission is $15 and $50 for VIP reserved. Call 214-673-9395 or e-mail [email protected] for more information.
The annual Firefighter's Ball on August 16th will also benefit the Patterson family. It will take place at the Hilton Rockwall Lakefront at 5:30 PM. Cost is $75 per person, and tickets are available here. For more information, contact [email protected]. The black tie event includes dinner, casino gaming, auctions and a cash bar, and 75% of the proceeds go directly to Jeff.
Get the SideDish Newsletter
Dallas' hottest dining news, recipes, and reviews served up fresh to your inbox each week.