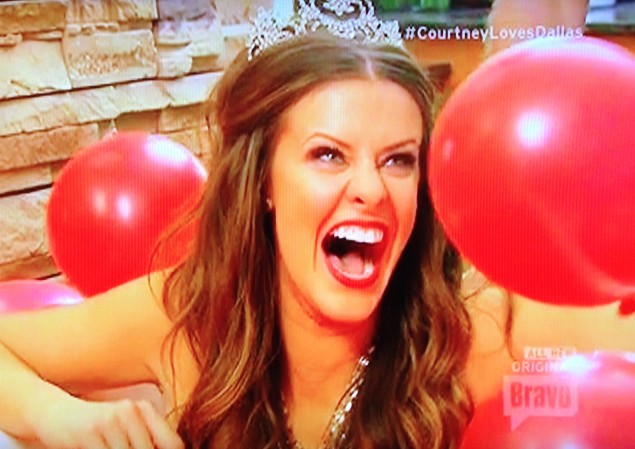 Tim Rogers requested that I, D Magazine's new associate editor, write a post to introduce myself to FrontBurner readers. He usually does a Q&A with new hires, but he ordered a "Dusty" (PBR + whiskey) during our City Tavern lunch with the edit staff and, I can only imagine, is feeling the effects.
What can I say about myself of any interest? Not much. Aside from some freelance writing, the past three years of my life have largely been spent as a stay-at-home mom. I could mention that I went to high school with Courtney Kerr. (Insider info: She was a cheerleader, hung out with the cool kids, but was too tall and gawky to attract much male attention.) But even that's a stretch.
So instead, I am going to imagine tonight's conversation with my husband, whose name is Brandon, but whom Tim keeps referring to as Steve.
Steve: How was your first day?
Holland: Interesting. I spent my morning clearing layers of dust, paperwork, and years-old Girl Scout cookies from my desk.
Steve: So this was your big reentry into the workforce and your first task was to clean?
Holland: Yes. That's ok, though. The only part of the day that made me uncomfortable was some inappropriate comments Tim made over lunch.
Steve: What were they?
Holland: I'd rather not get into it. He may have been drunk.
Steve: That's strange. Anything else interesting?
Holland: The bathroom smells great. They use Poo-Pourri.
Steve: Nice. Well. I'm proud of you and your hair looks great today.
Holland: Gee, thanks. I love you, Steve.
Steve: Who the hell is Steve?
Get the D Brief Newsletter
Dallas' most important news stories of the week, delivered to your inbox each Sunday.