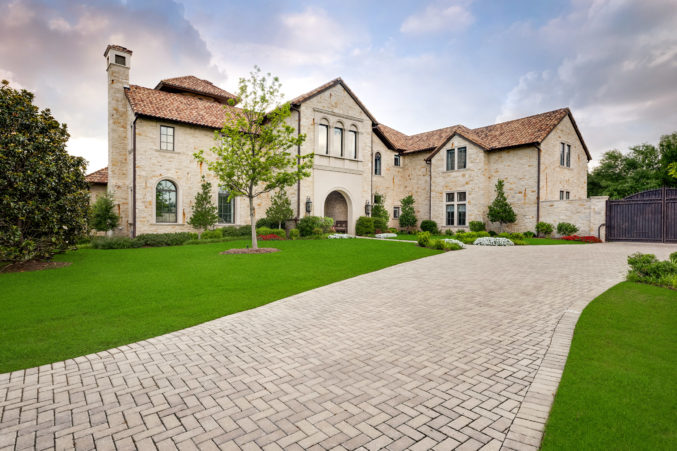 Hot Property: A Preston Hollow Mansion Straight From the Tuscan Hillside
Get your passport ready.
The sprawling driveway greets you at 10739 Bridge Hollow Court like a red carpet, ushering you into the main event: a mansion that looks like it was plucked from the hills of Tuscany. So grab a glass of vino, and come along with us on this journey, because this place is pure luxury. 
Once inside, you'll find that 14,940 square feet go a long way, but it's really those high ceilings that are doing the work. Because of them, the property appears even more vast than it already is.
As we move into the dining and den area, be sure to look up there, too. The deep wood overhead offers an element of coziness, but because of those highly placed windows and white walls, the space is still easy and breezy.
Throughout the rest of the house, the feeling of comfort is constantly juxtaposed by airiness. In the kitchen there's the dark stone countertop next to the white woodworking, while in the office, it's the dark wood next to the white walls that soothes our soul. And we mustn't forget about that homey wine cellar. Truly like an Italian escape, the wingback chairs are just beckoning us to sit down and share a toast. 
If you prefer to enjoy your wine al fresco, the infinity pool in the backyard will provide scenery for your sipping and make it feel like vacation—it might not be the Mediterranean, but it's still a little piece of paradise.