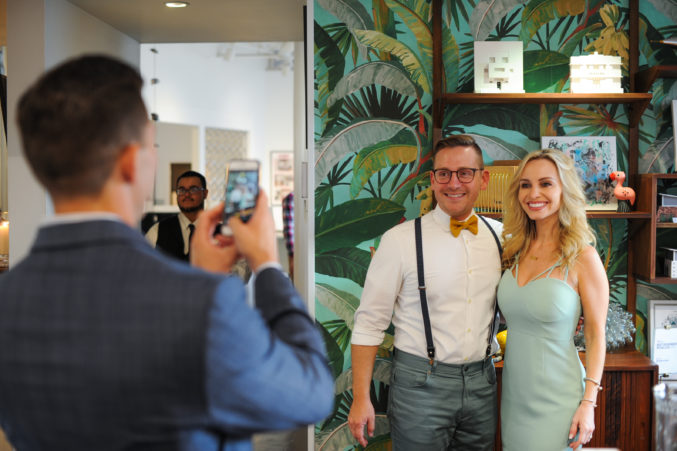 Scenes from Maestri Gallery's Grand Opening
Maestri Gallery opens its doors to the public and adds a new element of bold and beautiful to Exposition Park.
Local designers, artists, and art enthusiasts "flamingled" their way through the grand opening of Maestri Gallery on Wednesday, August 25. Guests  marveled over Eddie Maestri's iconic themes inspired by his eye for creative beauty and passion for travel, all of which was represented in the curated selection of global goods and captivating art displayed. No matter where one turned, attendees found themselves escaping to their favorite travel destination whether it was through the atheistically warm and tropical flamingo and palm fond touches, statement pieces from Maestri's newest furniture collection, or vintage trinkets found throughout the gallery. The studio beautifully embodies all things modern, and unique, and features work from international and local artists. One thing was clear during this celebration, there is a common denominator among Dallas' design and home community, there is a mutual love for great style and art.