Hot Property: A Glamorous '70s Penthouse in Turtle Creek
Inside a timeless crystal palace in the sky.
In a 2003 D Home feature highlighting this very penthouse, the effect of the home's numerous mirrored panels, lacquered grids, pearlescent walls, and brilliant-white marble floors was described as akin to "standing inside a Fabergé egg." Fifteen years later, it's still Fabergé all the way.
But the design of this 3525 Turtle Creek penthouse far pre-dated our 2003 issue. In 1978, Paxton Gremillion, one of the principals behind legendary Dallas design firm Loyd-Paxton, was enlisted by the new owners to transform the space. The project, a dream for Gremillion, was finished in 10 months with no detail spared. Rooms were arranged in a circular fashion (the circumference of a domed bedroom encompasses a study, dressing room, and bathroom), a baby grand piano was brought in by helicopter, and the walls of the penthouse salon were painted with three coats of Revlon nail polish to achieve the desired mother-of-pearl effect.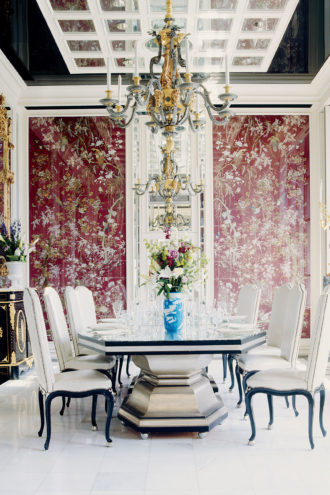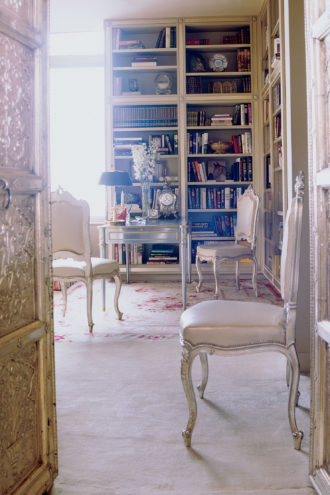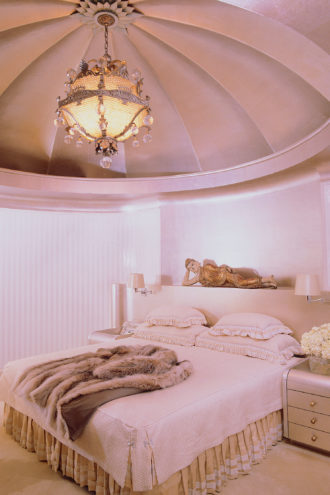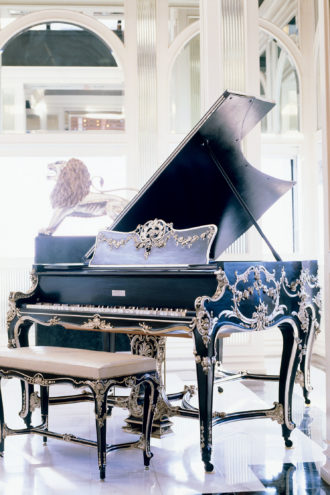 Though it's certainly a rarity, the intactness of the original 1970s design, from the raspberry-colored embroidered-silk panels to the placement of the owners' artwork (furniture and art won't included in the price tag, of course, but the lacquered black piano and its mother of pearl keys are negotiable), shouldn't be a surprise. One of Gemillion's aims when designing the space was agelessness. "It's one of the things I'm most proud of in my work, that it has no time identification," he said in the 2003 issue. His resistance to follow trends and insistence on high-end materials paid off.
Now, for the very first time since Germillion's redesign, the 3525 Turtle Creek penthouse is back on the market, awaiting new artwork and furniture to fill its walls and rooms. Other than that, you shouldn't have to change a thing.
SaveSave