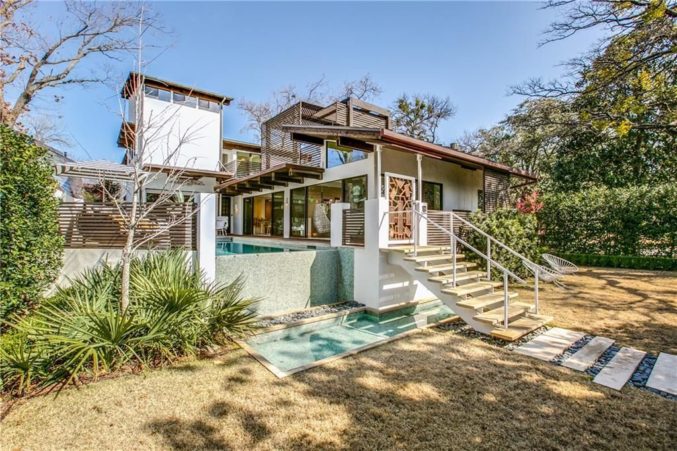 Hot Property: A Renovated, Mid-Century Gem Just off Knox Street
The Highland Park home looks like some sort of cool boutique hotel in Palm Springs.
There's a lot going on at 4801 Abbott Avenue. This fun, 1973 home situated just a couple of blocks from the shops and restaurants of Knox Street received a serious makeover in 2015, and I'm truly, madly, deeply obsessed with it.
I'm obsessed, to a healthy degree, with all the homes we feature as a "Hot Property," but this one truly captured my heart and soul. It's probably because the house reminds me most of some sort of cool boutique hotel in Palm Springs, which may be because of its expert mix of mostly mid-century modern furniture, and all that very lovely '70s-era architecture. Or maybe it's the glorious, graphic wallpaper. It's definitely the Acapulco chairs and that pool.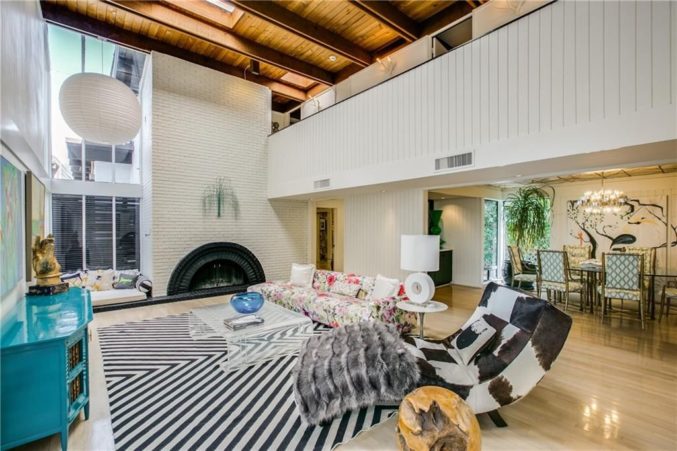 If nothing else, do yourself a favor and treat your eyes to the slideshow. Pour over every detail of every photo. Wonder why your kitchen doesn't have under-cabinet LED lighting and a Bertazzoni stove. Or why your entryway isn't adjacent to your infinity pool. If you're feeling generous, maybe you'd like to buy it for me. That would be rad.