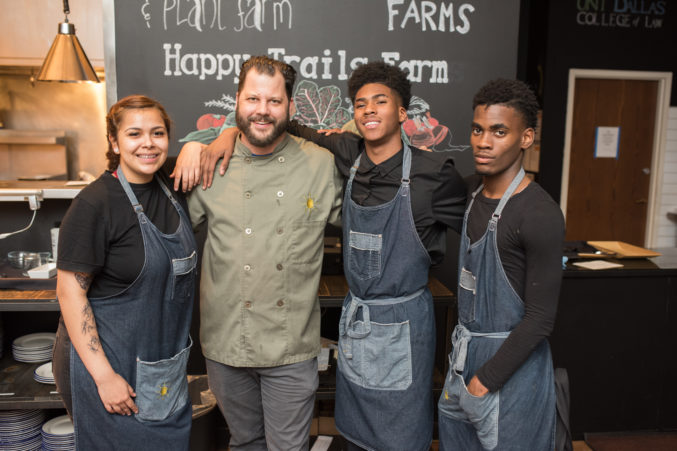 Scenes from D Home's Premium Partners Dinner
D Home celebrated its key partners at Cafe Momentum.
On February 20, D Home's Premium Partners gathered for an intimate dinner at Cafe Momentum. These Dallas design community leaders savored a family-style meal while learning about the impactful mission of the restaurant nonprofit. To add to the already delightful evening, Tricy Magadini of Bernbaum Magadini unveiled the plans her architecture firm designed for Cafe Momentum's new community center. And, to top things off, attendees raised their hands to contribute their time, talent, and products to the cause. Thank you to our partners who are truly making Dallas an even better—and more beautiful—place to live.