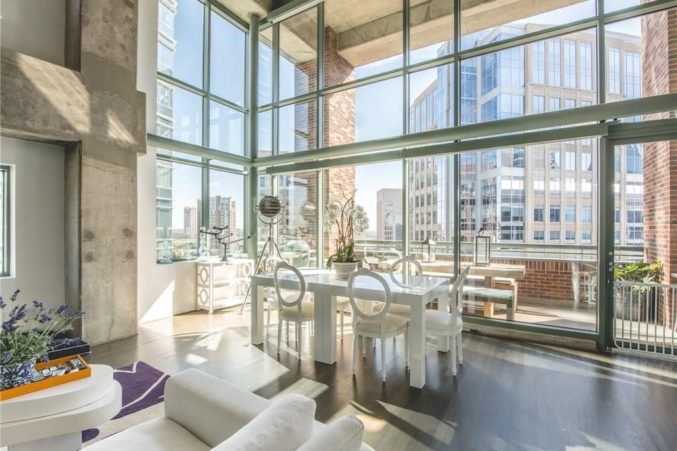 Hot Property: Light-Filled Loft in Downtown Dallas
The outlook is bright at this ultra-glam abode.
Perusing listings from 1999 McKinney will always result in some drool-worthy photos of floor-to-ceiling windows, amazing views, and modern finishes. That being said, those photos tend to feature a more muted, perhaps even "manly" color palette.
In unit 1608, there are no black staircases in sight. Exposed brick is swapped out for clean white marble, while the dark window panes are painted an almost minty hue. Even a nursery exhibits a lighter touch with a Lucite crib, soft pink textiles, and all-white furniture—though, of course, those likely aren't included in the price tag. The only real resemblance #1608 shares with its 1999 McKinney neighbors is that killer view, and with the unit's lofty, corner location, even that is a little more glam.
By the Numbers
$1,349,000
3,107 Square Feet
2000 (Year Built)
3 Bedrooms
2 Bathrooms
2 Covered Parking Spots