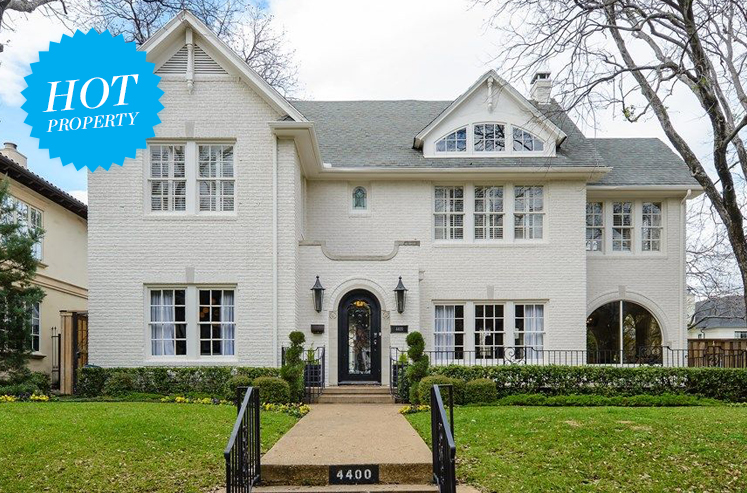 Hot Property: Color-Filled Highland Park Home
Don't let the white facade fool you.
Blame it on our Life in Color contest, but this home's stunning hues have us hooked. The simple white exterior houses vibrant yellows, greens, and blues, some stunning tile work, a blue chandelier-adorned sunroom, and a floor-to-ceiling fireplace that is not to be forgotten. Each area seems to tell its own unique color story, and though we're particularly drawn to the clean, sunny kitchen, we're dying to learn more about all of the freshly repainted rooms in this '30s Highland Park home.
Fortunately for us, the home is opening its doors to the public this Sunday from 3-5pm. Now we all can get a better look at that regal lion bedecking the dining room.
By the Numbers
$1,825,000
1930 (Year Built)
4 Bedrooms
3.1 Bathrooms
2 Garage Spaces
1 Fireplace