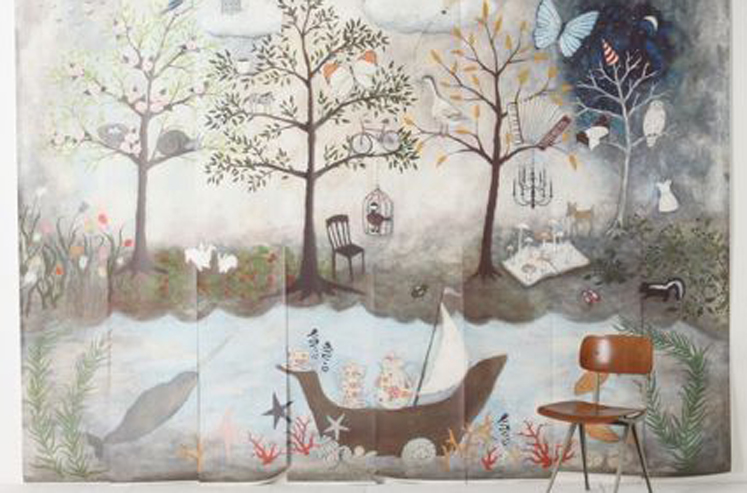 Bring Your Room Into The Woods
I wish to go to the festival.
A lot of things make me nervous: live music, plays, overly earnest people, and people who wear hats to name but a few.So you can see why I thought I would hate the newish film Into the Woods. I LOVED IT. Apparently, I'm the only one, as it received basically no love from the Academy. (Thank God for Meryl!) Anyway, in protest, I am thinking of turning my bedroom into an enchanted forest with this mural by Rebecca Rebouche. And then I will sing Lilla Crawford's part on this. I will, however, remain hatless.