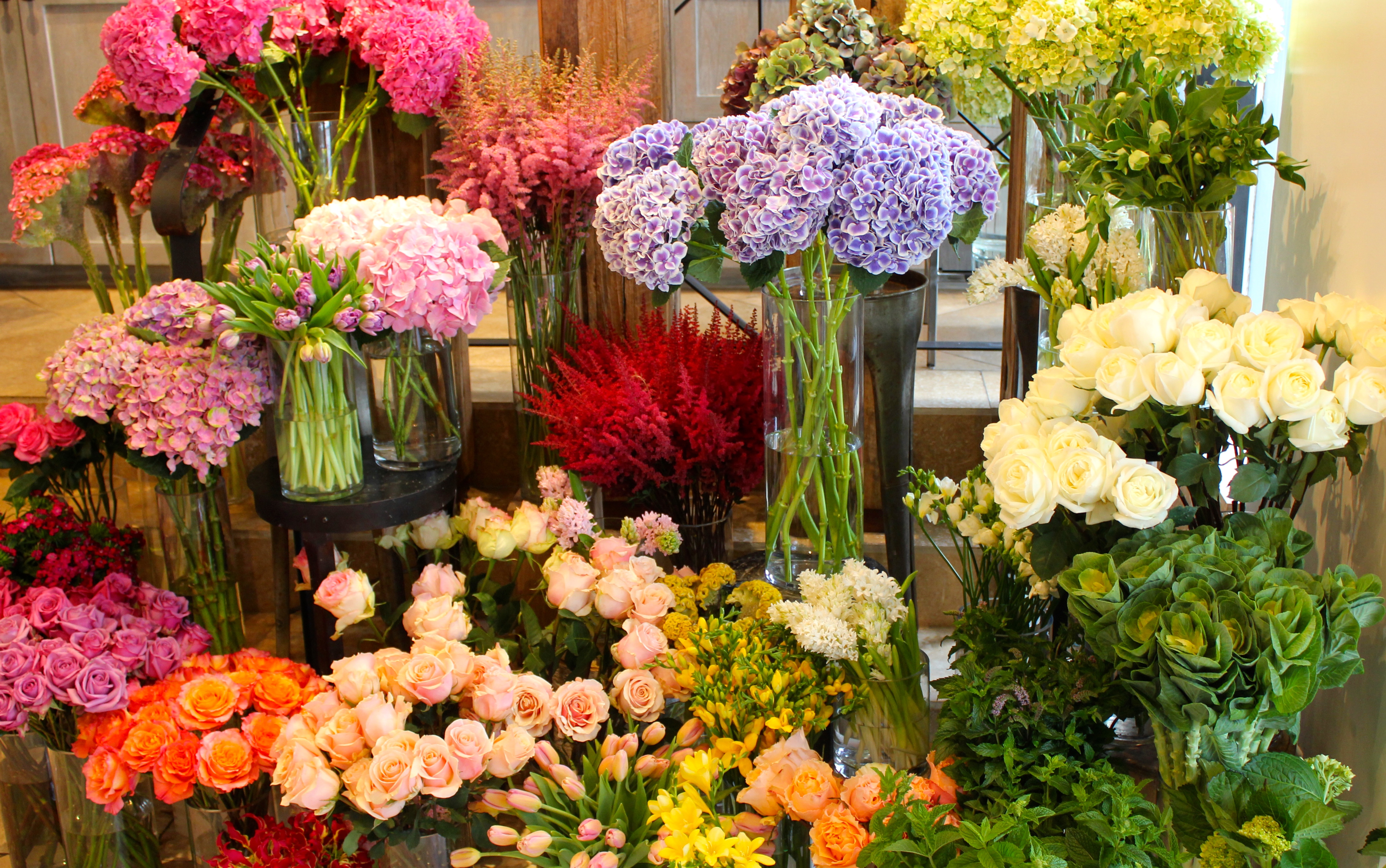 Fresh Cuts for August: Avant Garden
The purveyors of pretty tell us what's in bloom for August.
Confession: We've spent whole afternoons admiring event planner Todd Fiscus' work. We've also spent afternoons drooling over arrangements from Avant Garden. It only makes sense that the two purveyors of pretty are connected—Todd Events owns the Highland Park Village floral shop.
When we stopped by earlier today to check out their selection of blooms for August, we were amazed by the array of colors, sizes, and amazing scents. Avant Garden has just received a huge shipment from Holland: think giant hydrangeas, garden roses, and much more. This month you'll see a lot of rich, jewel-toned colors when it comes to flowers, transforming centerpieces into statement pieces.
"The bulk of the flowers we use in August, and year round, are grown in Holland," says Brad Duren, the store director at Avant Garden. "We import most of our own flowers directly from growers, mainly in Holland, and process them soon after clearing customs at DFW."
When it comes to creating an arrangement for you home, Brad's advice is "really simple flower arrangements for the home; our arrangements are there to accent a well thought-out interior." And while he (as well as most of you) is a big fan of peonies, his favorite summer flowers also include the pink Papillion hydrangea and the garden rose. They're best highlighted in lush, simple arrangements, using the best product, which, of course, can be found at Avant Garden.