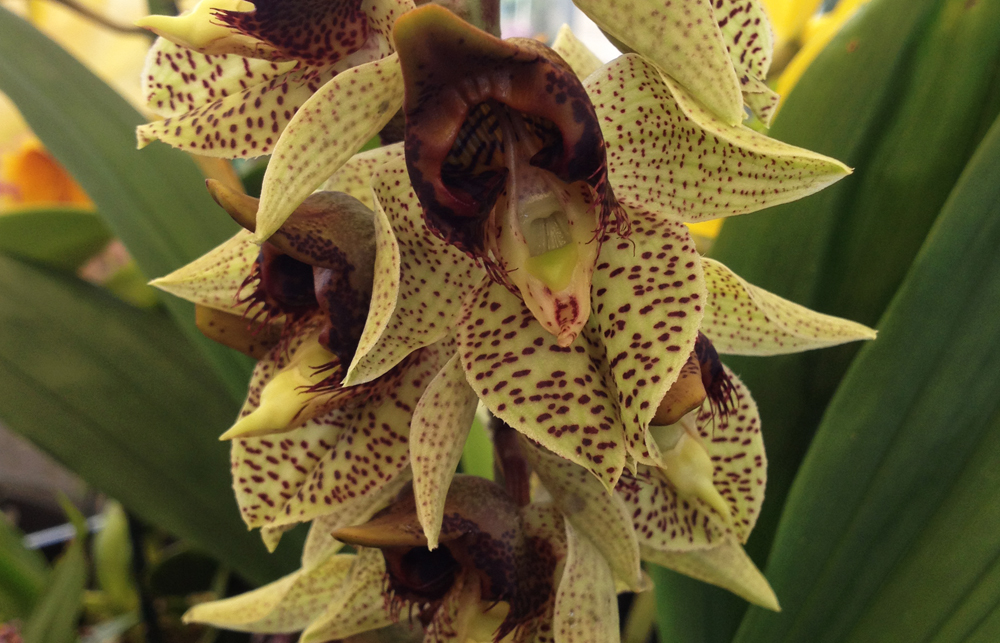 An Orchid Obsession
Floral advice for V-Day and everyday.
Cut flowers: It can be a touchy subject for some gents come Valentine's Day. I've heard it more times than I can count…"why buy flowers if they're just going to die in a week?" Let me offer a helpful tip: Most of us ladies, even the gardening type, still love receiving flowers.  But if you're just not into the cut variety, why not go live?
Back when we were lean-living college students, my then boyfriend and now husband, used to bring me orchid plants for Valentine's Day. This was a big deal. I was in an intense "orchid phase" at the time. We horticulturists tend to go through multiple phases of plant obsessions. But back then, you couldn't find a bevy of beautiful orchids at just any grocery store, as is the case these days. They were much less common and much more expensive.
He would drive all the way from Denton to Dallas to visit Nicholson-Hardie on Lovers Ln. to procure one or two coveted plants.  They always had quite a nice orchid selection and still do. Big points were scored.
Just in case you weren't aware, houseplants are hip again. I swear. Plus, they are good for your health. Don't you want your Valentine to be healthy? You don't have to be a garden goddess to manage an orchid; they aren't as difficult to care for as you might think. Most orchids need a weekly watering and a monthly fertilization with an orchid food. If you kill it, no worries. Orchids are bountiful and less expensive these days…buy another one!
Get some expert advice so you choose the right type for your sweetheart.  Phalaenopsis, Dendrobium, Oncidium and Cymbidiums are easy-care favorites. My personal favorites are lady's slipper orchids, or Paphiopedilium sp. Local garden centers like Nicholson-Hardie, North Haven Gardens and Redenta's can hook you up with some lovely specimens and accoutrement.