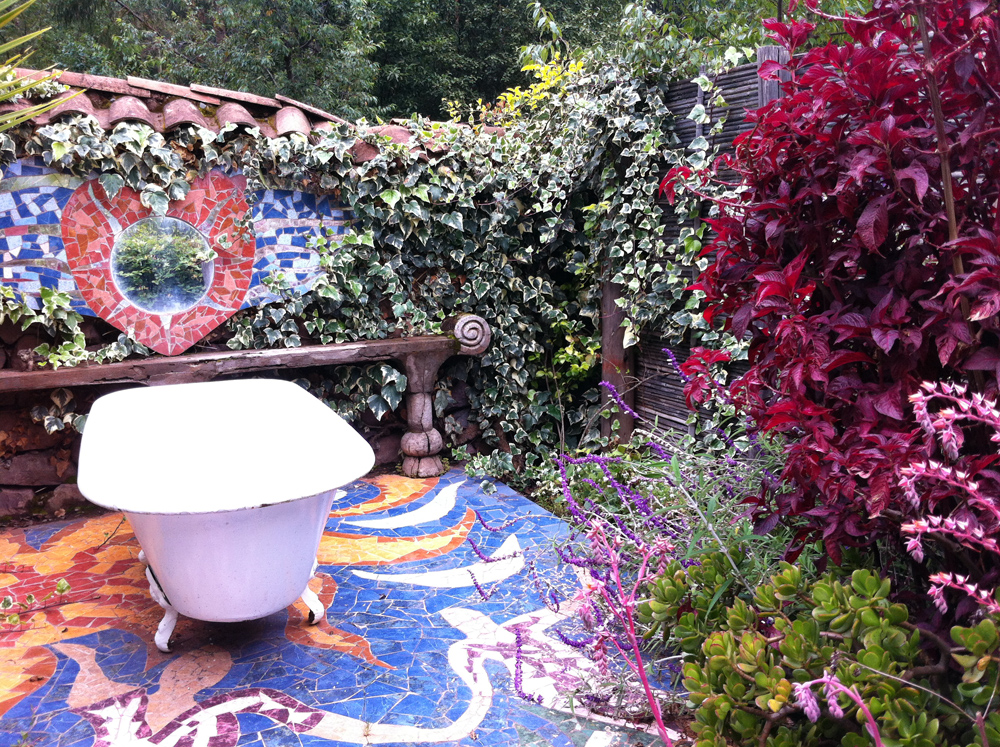 Garden Soaking Tub
I found my new happy place.
I know, I'm supposed to be talking to you about how it's time to plant your tomatoes and spring color, prune your roses and seed more salad greens. You should definitely be doing all of that. Instead, I find myself rather distracted by something else I think I really need in my garden: An outdoor soaking tub.
I have a friend who is building a lovely retreat center in Peru, which I just visited. In addition to being surrounded by the lush environment of the Sacred Valley in the Andes Mountains, the property itself includes some lovely garden spaces-to-be. There are a few areas already fleshed out and one of them was a curious circular outdoor room. After I peaked around the entry way and wound through a spiral coridor, I found myself here:
Who would not want to hang out here? This unique outdoor room offered up just the right amount of privacy while still allowing one to soak in the surrounding nature. The carefree plantings combined with the thoughtful, fluid tile work made for a beautiful calming space.
When you live in a big city, creating a garden that offers spaces in which to relax and have quiet time is crucial to a happy existence. At least, it's crucial in my world. You could get really fancy with this kind of outdoor installation, or you could DIY it with recycled materials. Either way sounds pretty good to me. Now, I'm off to scavenge a vintage tub…
Lest you think you can't replicate this look here in Dallas, all of the plants in the "tub room" are plants that can be grown here…Mexican bush sage, Ivy, Echeveria and the like are all quite comfortable in our climate.