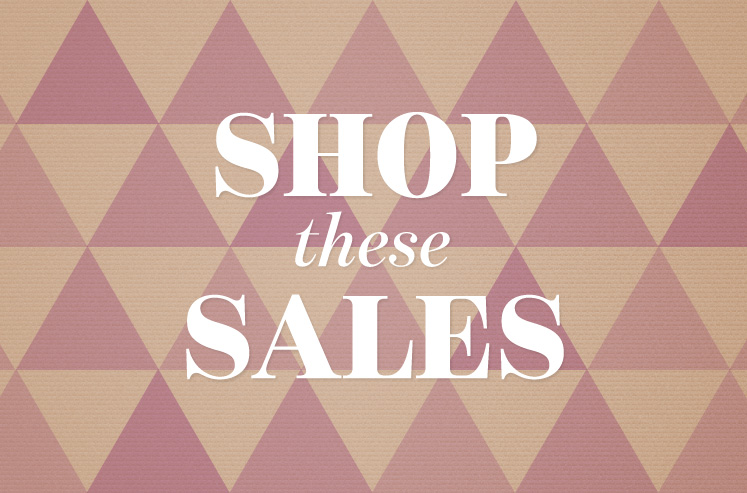 Shop These Sales
Time to shop til you drop.
Bo Concept's Design Sale: For the whole month of January, their reducing prices on brands like Olympia, Bergen, Rhodos, and Smartville 20%. There are a lot of sofas on sale, and Bo Concept is offering free delivery for orders over $2,500.
Gallerie Noir: Stop by for floor samples at up to 40% off while supplies last.
Gypsy Wagon Winter Rummage Sale: Stop by the ATM then swing on over to this cash-only sale of clothing, jewelry, and home goods.
The Hastens Store: With this cold weather, nothing is better than curling up in a warm, comfy bed. If you wouldn't describe your bed as "warm" or "comfy," then stop by this sale, where beds are discounted 30%.
Mitchell Gold + Bob Williams: It's your last weekend to save up to 60% off floor samples and clearance items.
Restoration Hardware's Cletar the Decks Sale: They're clearing out the clearance, which means discounts with 70%, plus another 10% off of that.
SMINK: Spring floor models are for sale at a discounted price.
Wisteria: Shop their stools and side tables at up to 30% off.