As the leader of a 20 hospital system with more than 26,000 employees and $4.9 billion in operating revenue, Texas Health Resources CEO Barclay Berdan has guided the health system through nearly two years of the new normal that is post-pandemic life.  The last two years have been full of unprecedented challenges, innovation, and collaboration.
This year, Modern Healthcare magazine named Berdan one of the 100 Most Influential People in Healthcare for 2021, which honors the individuals who are deemed by their peers and the magazine's editors to be the most influential in the industry. He has 45 years of experience in healthcare, and has been the CEO of Texas Health Resources since 2014.
Education: University of Chicago (MBA), Texas Christian University (BS-Biology)
Birthplace: Park, Illinois 
First Job: "I mowed yards. Sweat equity is good."
Greatest Inspiration: "I'm inspired by the many caregivers at Texas Health and those that support them."
Fun Fact: "I am a former trombone player and drummer."
Advice For An 18-year-old Me: "Grow your network."
Best Advice: "Undecided? Have confidence and jump in with both feet.  And have fun!"
Proud Moment: "Despite big dips and surges in COVID-19 cases, Texas Health kept all staff employed–no furloughs and no reductions–and had no personal protective equipment shortages. We have worked tremendously hard to bring COVID-19 vaccines to North Texans, particularly to the underserved and people of color who face the greatest barriers in obtaining vaccines. Being ranked No. 7 on Fortune's 100 Best Companies to Work For list and the highest-ranked Texas-based company and the highest-ranked health system in the nation is something to be proud of. That such recognition came in a year filled with so many trials and tribulations is especially rewarding. Our employees faced personal and professional challenges and yet still responded with their best." 
Industry Trend: "Virtual healthcare capabilities and visits exploded during the pandemic are definitely here to stay. Consumers have come to expect a seamless and convenient experience and want it faster, on their time and in the location of their choosing."
Destination of Choice: "Any place I have not visited. There is so much to do!"
Walk-up Song: "'Ain't No Stopping Us Now' by McFadden & Whitehead, because even a pandemic couldn't stop Texas Health from forging forward to achieve our goals, whether it was providing safe care for COVID-19 positive patients and all our patients, meeting our consumers' needs in new ways or delivering on our mission of improving the health of the people in the communities we serve."
Dream Car: "Our Texas Health mobile unit that's bringing vaccines to underserved communities across North Texas. I am not licensed to give shots, but I could probably convince the team to let me drive the bus."
Second Home: "If I had a second home, I wouldn't be able to visit all those places I have not been to yet!"
Hobby/Passion: "Spending time with my two grandsons: ages 3 months and 3 years as of this writing."
Local Fare:  "I enjoy Pacific Table in Fort Worth. I highly recommend the Cedar Plank Salmon."
Future Forecast: "I am most excited for a return to some sense of normalcy, especially for the sake of our Texas Health caregivers and entire workforce who gave so much of themselves over the past year to help carry North Texas through this pandemic."
  This Q&A is extended content from Dallas 500, a special edition produced by D CEO that profiles the region's most influential business leaders. Visit www.dallas500.com for details.
Get the D CEO Healthcare Newsletter
Stay informed with a detailed weekly report on DFW's evolving healthcare industry.
Author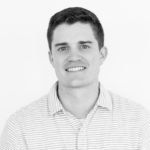 Will is the senior editor for D CEO magazine and the editor of D CEO Healthcare. He's written about healthcare…