Dallas Congressman Reo. Colin Allred is still fighting to address the high cost of prescription drugs via the Build Back Better Act. He is joined by 14 members of the House of Representatives in swing districts urging leadership to address drug costs. 
A 2019 Kaiser Family Foundation poll found that 88 percent of the public want the federal government to be able to negotiate with pharmaceutical companies to get a better price for people on Medicare. That support evaporates when the public hears that negotiation may limit access to new drugs. AARP found that the retail prices for 267 widely used brand name prescription drugs increased by 5.8 percent, more than double the inflation rate of 2.4 percent. If drug prices were limited to inflation, the annual cost of brand-name drugs would be more than $5,000 lower. Pharmaceutical companies, who argue that negotiation would limit innovation and access, have two lobbyists per member of Congress in Washington D.C. 
The House passed a $1.2 trillion infrastructure bill earlier this month after the Senate passed it earlier this summer, and House leaders say they plan to pass the Build Back Better Act next week. The act's framework includes universal free pre-school, expanded health insurance coverage, and efforts to fight climate change. However, critics say it won't boost the economy and will shrink GDP, jobs, and wages in the long run.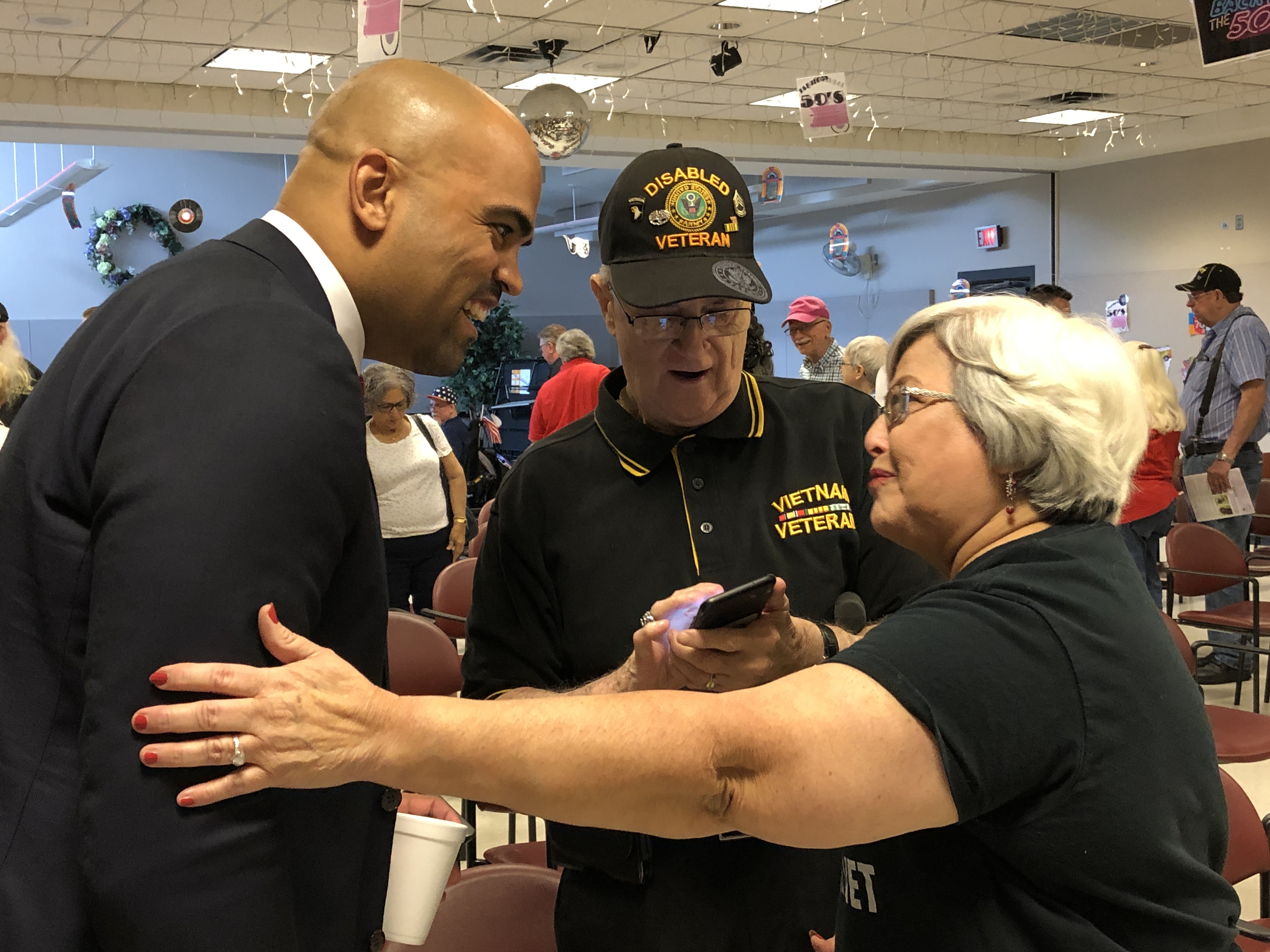 Earlier this year, Allred and others wrote an op-ed on why Medicare should be allowed to negotiate drug prices to make life-saving medicines more affordable. Currently, CMS is unable to negotiate drug prices. Prescription drug reform is backed by advocacy groups like the AARP, Patients for Affordable Drugs Now, and Lower Drug Prices Now. 
"With the Build Back Better agenda, we have a perhaps once in a generation opportunity to change the status quo and make good on our promise that no one should have to choose between affording their prescription drugs or food or housing," the letter says. "The public is on our side. Big Pharma is not."
"As a country, we spend hundreds of billions of dollars a year on prescription drugs, and yet our constituents must often choose between purchasing prescribed medications or putting food on the table. It is unacceptable that anyone in the wealthiest country in the world cannot access the medications they need to stay alive," the letter reads. 
Allred was joined in signing the letter by Reps. Craig (MN-02), Axne (IA-03), Davids (KS-03), Harder (CA-10), Horsford (NV-04), Kim (NJ-03), Lee (NV-03), McBath (GA-06), Malinowski (NJ-07), Pappas (NH-01), Slotkin (MI-08), Spanberger (VA-07), Underwood (IL-14) and Wild (PA-07).
Get the D CEO Healthcare Newsletter
Stay informed with a detailed weekly report on DFW's evolving healthcare industry.