What's believed to be the state's first freestanding, completely free charitable pharmacy serving the general public has opened in the Vickery Meadow neighborhood in northeast Dallas.
The pharmacy, which dispenses free prescription medications to qualified, low-income residents lacking health insurance, has been accepting clients since March 17. It's sponsored by the Dallas Council of the Society of St. Vincent de Paul, a Catholic lay organization.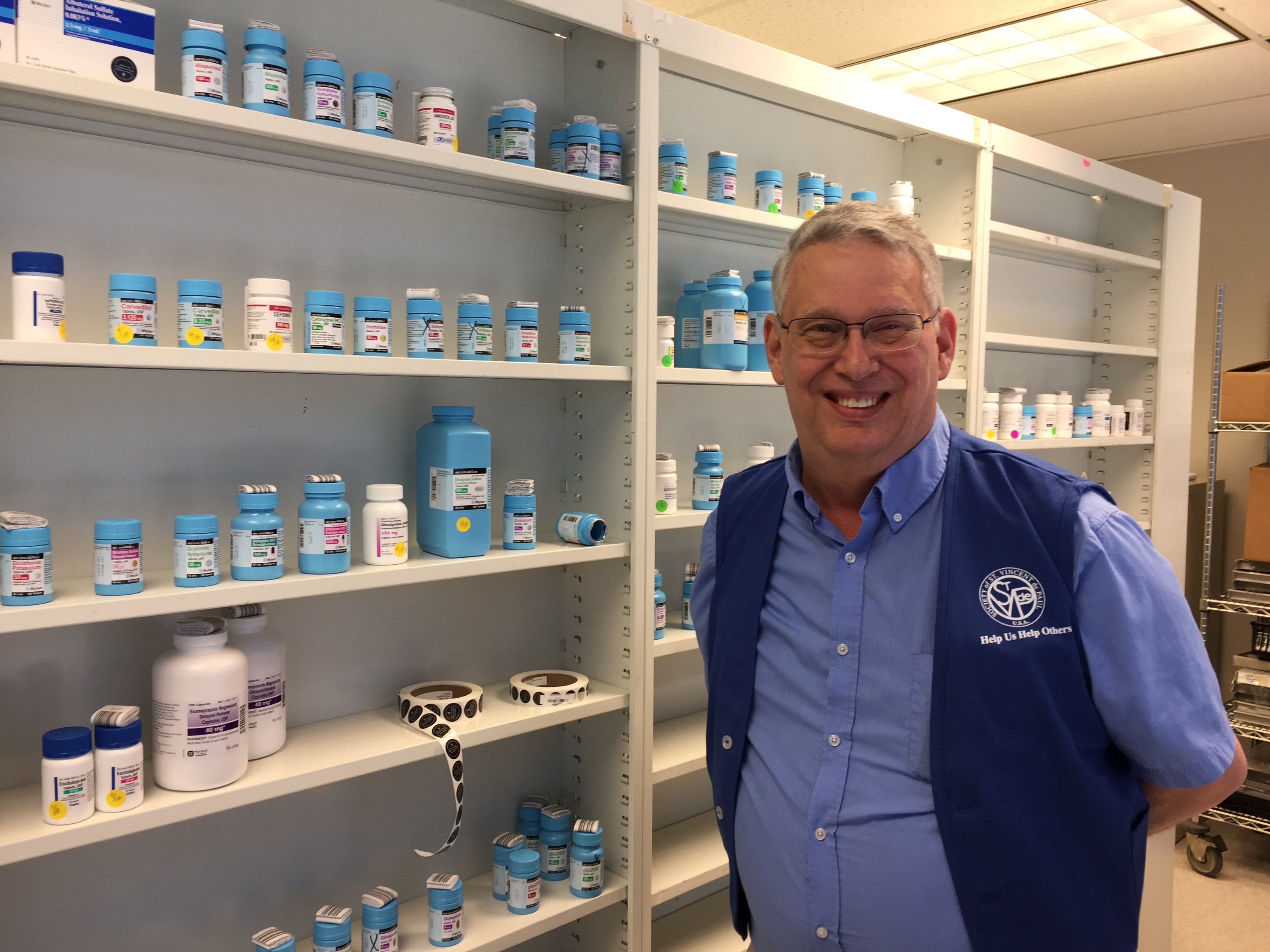 The 1,000-square-foot facility is located at 5750 Pineland Drive, on the second floor of the Northwest Community Center building. The center is a mission of Northwest Bible Church that aims to help and empower refugees.
Henry Hermann, the pharmacy's managing director, says initial funding for the venture came from the national office of the St. Vincent de Paul Society. The pharmacy's prescription drugs are sourced from the Dispensary of Hope, a national clearinghouse for donated prescription medications in Nashville.
"Meds" dispensed at the pharmacy are the most frequently prescribed, Hermann says, including those for hypertension, diabetes, high cholesterol, and cardiac care.
"Many lower-income individuals can't afford prescription meds and, if they have chronic health conditions, they may not be able to be steadily employed," Hermann says. "So, we're trying to provide the dignity of access to prescription medicines for the uninsured who desperately need them."
In addition to lacking health insurance, those qualifying for the free meds must have family incomes no greater than 200 percent of the federal poverty level. They also must provide valid prescriptions for the requested medications and live within the nine-county area of North Texas comprising the Catholic Diocese of Dallas. Those counties are Dallas, Collin, Ellis, Fannin, Grayson, Hunt, Kaufman, Navarro, and Rockwall.
The new St. Vincent de Paul Pharmacy, which is interested in partnering with charitable clinics and other healthcare entities to provide clients with convenient access to medications, is currently operating with limited hours with two paid, part-time employees. One of them is pharmacist Peter Jensen, R.Ph., who works from 11 a.m. to 2:30 p.m. on Mondays, Wednesdays, and Fridays. A volunteer pharmacist fills in on Tuesdays and Thursdays.
Although no drugs can be dispensed unless a pharmacist is on-site, the facility is open each weekday from 9 a.m. to 2 p.m. so that applicants can fill out the paperwork necessary to qualify for the medications. For more information about the process, contact Hermann at [email protected]
The St. Vincent de Paul Society operates similar charitable pharmacies in several U.S. cities, including Baton Rouge, Louisiana; Biloxi, Mississippi; and Cincinnati.
Get the D CEO Healthcare Newsletter
Stay informed with a detailed weekly report on DFW's evolving healthcare industry.