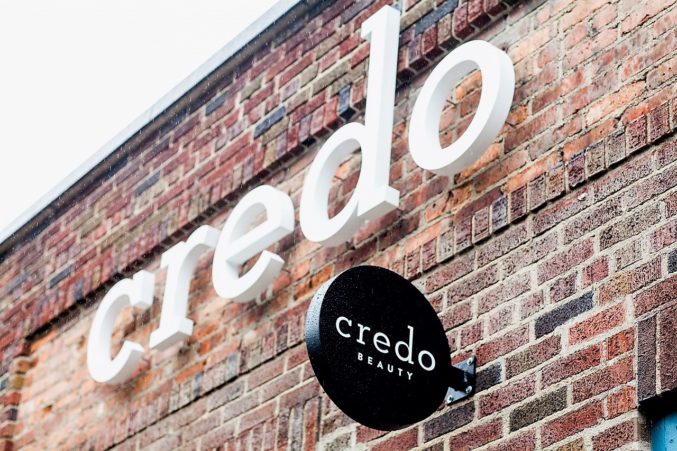 San Francisco Clean Beauty Store Credo is Coming to Dallas
The Sephora of clean beauty will open in Legacy West this January.
It's fair to compare to Credo to Sephora. The Bay Area-based beauty start-up was founded in 2015 by Annie Jackson and the late Shashi Batra, two members of the original team that launched Sephora in the United States, and has a similar goal of making their handpicked beauty brands more readily available to shoppers nationwide. The difference is that those brands are all-natural, lead-free, and completely non-toxic.
Since the debut of their first brick-and-mortar store in San Francisco, Credo has opened six more location in New York, Los Angeles, Boston, and Chicago, setting their sights on Plano's Legacy West for their eighth location and first Texas outpost, set to open at the end of January. "Plano is experiencing such a boom of growth and it has become such a progressive and innovative city," says Credo co-founder and COO Annie Jackson. "Being able to serve customers here that we think are both health savvy and yet uncompromising about beauty is where we see Credo succeeding."
Inside, a team of trained estheticians and makeup artists can help you discover some of the best natural beauty brands on the market, including RMS Beauty, goop, Ursa Major, and Juice Beauty, set against an appropriately airy backdrop of recycled, white-washed oak floors and natural light-enabling paned windows. The staff will even help you swap out any current products with harmful ingredients for clean beauty alternatives.
But the thing we're most excited to see from Credo might be the in-store jewel-box spa for Tata Harper (the fourth Credo store to score it), offering all-natural facials in what looks set to be the coziest spa setting in Dallas.
SaveSave
SaveSave
SaveSave
SaveSave
SaveSave
SaveSave