Galleries
Dallas nightlife is returning in full force as vaccinated party-goers head out into the reopening world.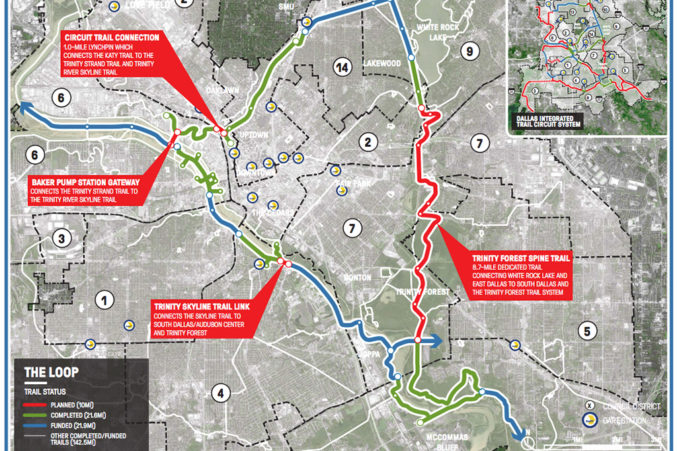 Urban Design
Construction could begin as early as June. The trail will connect 39 existing miles of trail and create a new 9-mile path from White Rock to the Trinity Forest.
Urbanism
At least the giant holes in the sidewalk are clearly marked.