Earlier this year, when ex-Balch Springs Police Officer Roy Oliver was found guilty of murdering 15-year-old Jordan Edwards, it had been 45 years since an on-duty police officer in Dallas County had been convicted of murder. Criminal charges against on-duty officers are extremely rare. A 2016 Texas Tribune investigation found that of the 880 officers in Texas' largest cities involved in police shootings between 2010 and 2015, just seven faced criminal charges. None were convicted. This trend runs nationwide. A researcher at Bowling Green State University in Ohio found that between 2005 and mid-2017, only 35 percent of officers who were arrested and charged for fatal on-duty shootings were convicted on manslaughter or murder charges.
The takeaway is clear: it is incredibly difficult to hold accountable police officers who are involved in on-duty shootings.
In the wake of the killing of Botham Jean, who was shot dead in his own apartment by the since-fired Dallas Police officer Amber Guyger, a new proposal aims to increase police accountability by strengthening an entity known as the Dallas' Citizens Police Review Board. The proposal, which the Dallas City Council may vote on early next year, seeks to expand the board's power by giving it a budget, extending it the power to subpoena officers and set policy and conduct independent investigations. Currently, the board is more or less a ceremonial advisory panel, which Councilman Philip Kingston has said is treated "with such open contempt" by police officers "that it is shocking to me."
Not everyone agrees that change is needed. In an editorial in the Dallas Morning News today, the paper's editorial board argues that the proposed changes to the Citizens Police Review Board go too far. Brushing off the attempt to reform the board as a reactionary politicization of Jean's killing, the editorial board says that police justice and transparency are achieved when the police chief is charged with holding officers accountable.
"Police accountability starts in the police chief's chair and works best when there is an open, transparent signal that justice will be pursued, and malfeasance not tolerated," the editorial board declares. "This 'buck stops here' approach carries more weight among citizens and officers than a politically-appointed and mostly anonymous lay panel."
Sadly, history doesn't do much to shore up the editorial board's case. After all, if the police chief and her administration represent the best way to police the police while ensuring citizens that their efforts are just, then we're facing one of two scenarios. Either past Dallas police chiefs have failed miserably at their jobs over the past four decades—which have seen dozens of instances of insufficiently investigated officer-involved shootings result in zero or slim repercussions—or the Dallas Morning News' editorial board is demonstrating Einstein's definition of insanity: arguing in favor of continuing to do the same thing over and over and expect different results [ed: that attribution is debatable].
I believe it is the latter.
What the editorial board seems to have forgotten is that institutions that are charged with self-policing tend to not do a very good job at it. We see this in every institution that lacks checks and balances, whether they be Wall Street banks that circumvented their own internal lending policies to help create the financial crisis of 2007 or the criminal negligence of the bishops of the Catholic Church who covered up—and have continued to cover up—sexual abuse in an effort to save their own positions and reputations.
In fact, one of the strongest arguments for a stronger Citizens Police Review Board is that it can help the police chief keep her department clean. The nonprofit National Association for Civilian Oversight of Law Enforcement (NACOLE), which has been assisting jurisdictions in improving police oversight since 1995, lists more than a dozen benefits for implementing the kind of oversight a strengthened Citizens Police Review Board would provide. These include improving the quality of the police department's own internal investigations of alleged misconduct, improving a department's policies and procedures, and limiting liability by reducing the likelihood of litigation that could follow from a department's mismanaged response to officer misconduct.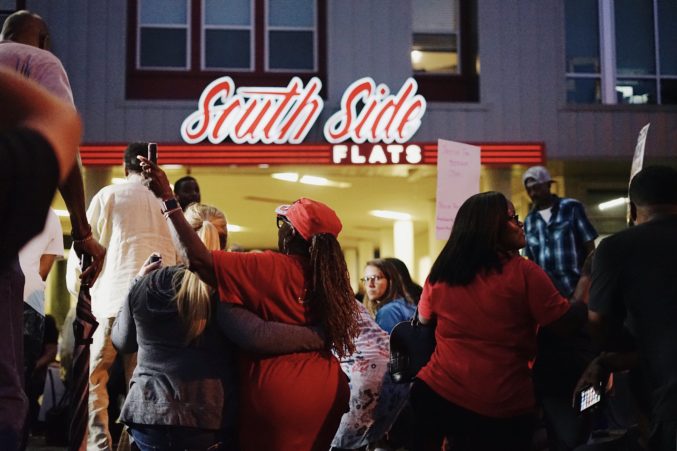 The other benefits NACOLE cites go beyond mere "buck stops here" accountability and speak more to the deeper community and civic issues that such bodies can address. By offering citizens a place to voice concerns about law enforcement outside of the agency, the board can reassure a community that they are being heard. The board can validate their complaints, reduce public concern of mismanagement and corruption, strengthen communication between the police department and the community, and play a role as mediator between citizens and police officers. Furthermore, if an officer is exonerated by a citizens board he or she may also feel more vindicated.
While the NACOLE cites a large range of considerations that each individual jurisdiction needs to consider in creating an effective citizens oversight board, two common characteristics prevail: financial and political independence, and the power to conduct external, independent investigations.
That said, there is no one-size-fits-all solution, and the public conversation around the future of the Dallas Citizens Review Board should now focus on fine-tuning the makeup and operations of the new board. But that is not what the Dallas Morning News' editorial board has done.
Rather than taking the time to research the data behind these benefits or to look for models around the country where such a body has worked, the News' editorial board dismisses the effort out of hand as a knee-jerk response to the Jean slaying. Here again, the editorial board shows its ignorance on the issue.
The calls for a strengthened police oversight board stretch back at least to 2014, when draft resolutions were submitted to the City Council that outline many of the same improvements to the  board that are being proposed today. These reform efforts were pushed amid a slew of police killings both in Dallas and around the country, including Tobias Mackey in 2010, James Harper and Trayvon Martin in 2012, and Michael Brown and Eric Garner in 2014.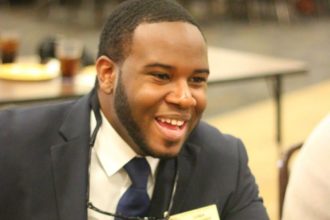 What has changed now is that the Jean killing is so egregious—and the handling of the investigation created such a sharp and outspoken expression of distrust and anger in the community—that it is now abundantly clear that there needs to be better oversight and accountability of our police department.
And it is not just residents who believe this. According to a Pew Research Center study cited in the Dallas Morning News' own editorial, "only about 27 percent of officers felt that under-performing colleagues are held accountable, and officers were divided on the fairness of their department's disciplinary process with just 45 percent thinking it was fair."
Fairness is what Dallas should be after, and fairness is what the citizens of Dallas have long been denied. The Dallas City Council should ignore the voices that cast doubt at a process that is finally moving toward creating a Citizen Review Panel with teeth. A strengthened review board is needed to ensure accountability and justice, and to restore the public trust in law enforcement.
Although, perhaps "restore" is the wrong word. There are some members of Dallas' community who, for reasons rooted deeply in the historical experience of this city, have never had any trust in the police department. All the more reason to begin to build that trust. It couldn't be longer overdue.
Get the D Brief Newsletter
Dallas' most important news stories of the week, delivered to your inbox each Sunday.