An Egyptian-American imam in Dallas has created a home for the Muslim community to nurture spirituality through a cup of coffee. Ustadh Abdel Rahman Murphy, an instructor at the Qalam Institute in Arlington and the director of the Roots Community Space, says he believes people have three spaces in their life: home, work, and a social setting, like a coffee shop or a bar. The third is where people choose to spend their free time, and Murphy hopes Roots DFW will fill that role snugly.
It's a simple, cozy setup—a tufted blue couch complements exposed brick and a small corner is devoted to a mini coffee shop called Suhbah. On Monday nights, about 80 people will pack into the room and sit on the floor, tucking their legs into their chest. The room is so full that the front row is within arm's length of Murphy. Monday nights are the big draw, weekly discussions led by the imam. But on a typical evening at Roots, you can expect to find a young crowd sipping coffee and having discussions about spirituality. It's a concept that stands apart from a traditional mosque, and one that's been attracting millennial Muslims and their friends.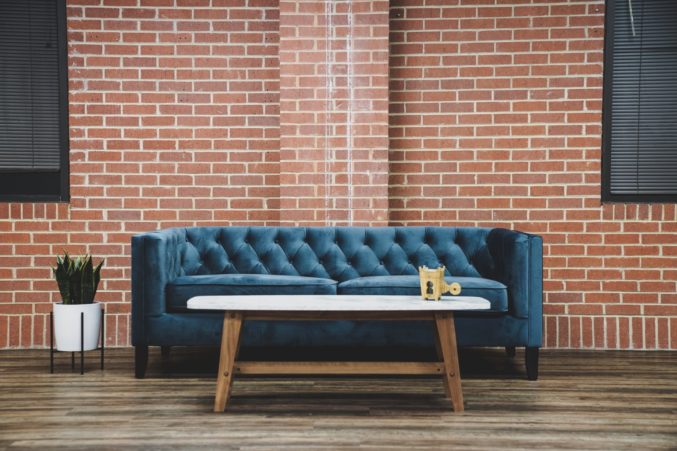 "Everyone in America has experienced this deep love and semi-hate relationship with the mosque," Murphy says. "We love it, it's a place of tranquility and reflection—especially during Ramadan—and we know that it's an important institution in Islamic tradition. However, what happens sometimes is the leadership of that mosque makes obstacles that don't exist in religion, and exist among a group of nine people on the board."
Mosques typically have a board running the space, which can lead to challenges in establishing an inclusive environment, Murphy says. Some Muslims in the community find it intimidating to go to their place of worship. They may face issues of racism. Other times, they'll find a tendency to scold young parents for their noisy kids. These people are still in touch with their faith, but they lack a setting that feels comfortable. This is the role that Murphy wants Roots to fill. He wants to bring people closer to their faith through inclusivity and strictness against judgments. Roots does not offer the five daily prayers or mosque-based programming. It is not competing against places of worship, but complementing them, Murphy says.
Its first chapter opened in 2011 in Knoxville, Tennessee, paid for by a wealthy donor who was intrigued by the vision of an accessible space for college students. Murphy ran Roots and within four years moved from being a youth director to the first Muslim chaplain at the University of Tennessee. He has a bachelor's degree in education from the University of Illinois and studied religion under the mentorship of Abdul Nasir Jangda, the founder and director of Arlington's Qalam Institute. In fact, Murphy says he didn't even want to be an imam until Jangda encouraged him to be one.
"Becoming an imam was never a plan in my life," he says. "This was back in 2003 and (Jangda) said just to see how I like it, and I never went back."
According to the PEW Research Center, there are an estimated 3.45 million Muslims in America. Texas is home to more mosques than any other state but New York and California. In Dallas-Fort Worth, there are 55, according to the Council on American-Islamic Relations. There is a need for something like Roots, Murphy says. He came to Dallas in 2015 to start up the second location to serve this region's growing Muslim population.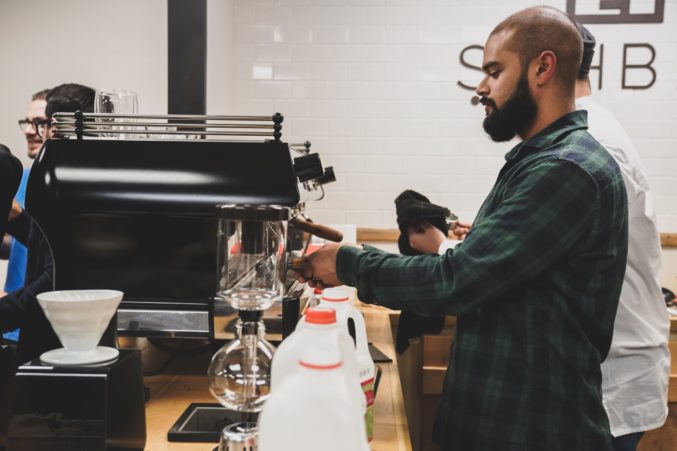 He doesn't take a salary from Roots, which is paid for with donations. He took a job as an associate imam for a mosque in Southlake.  As a prominent imam in the Muslim community, Murphy received counseling requests non-stop. While he wasn't qualified to provide this, he says he couldn't ignore the demand. He completed two years of coursework at the University of Tennessee in mental health but opted out of the two-year internship, which is the last step before becoming certified as a mental health counselor.
"People don't know Muslim counselors within the community. They're not comfortable talking with them right away," Murphy says. "Whereas, with imams since we talk about family dynamics, religion, and spirituality, people trust you."
At Roots, he welcomes attendees and makes them a cup of coffee. He talks to them. He listens to them. If they have something they want to discuss, he helps steer them to counselors. "I just help direct Muslims to professionals," he says.
Though there are certainly discussions about religion, Muslims bring in their non-Muslim friends to socialize and gain insight into the community.
Herah Hashmi, a frequent attendee at Roots, says she moved to Dallas from Houston with no social group or family and was warmly welcomed by the community. She attended a lecture during Ramadan where several Qalam Institute graduates spoke. She was brought to tears because of how deeply the stories resonated in her.
"I went through a really hard time when I moved and felt lost. It was a very scary time for me and I wasn't sure how to move forward, as if I was paralyzed. It's like I was struggling, but I couldn't tell anyone," says Hashmi. "Especially during Ramadan where everyone is with their family, it can feel like a very lonely time. Even though I was attending events, it was a different isolation where sometimes you can only help yourself. Roots is what helped me continue to go through and not be in that scary of a spot anymore."
Hashmi says she respects how the program has a so-called #NoJudgement policy, so there are all sorts of backgrounds and levels of faith.
"That's where I see the benefit for Muslims and non-Muslims because it's a comfortable environment where we talk about our personal issues and concerns," said Hashmi.
Similarly, Victor Montalvo struggled with loneliness as a convert to Islam and discovered a sense of belonging at Roots. Montalvo says he's found a strong companionship with Murphy and feels comfortable going to him for advice. Montalvo even helps move furniture around.
"Murphy is someone I've always looked up to; he's a great friend and a teacher. If I meet up with him for lunch or stay after class to speak with him, I can always expect him to give me solid advice," said Montalvo.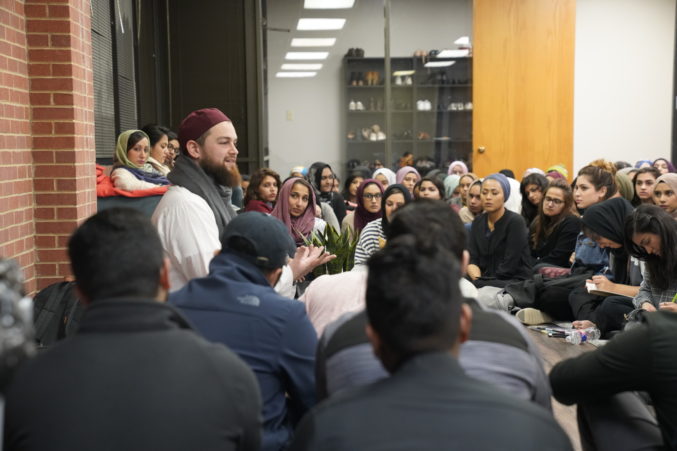 Recently, Murphy brought in a Muslim counselor and devoted a class to mental health. Suicides within the Muslim community are becoming more prevalent in the news, perhaps most notably with a mother in Virginia who shot her two sons and then herself.
"There's a lot of loneliness that's quietly circulating around our community," said Murphy.
"In Islam, one of the goals of spiritual health is to stabilize an equilibrium to the mind and allow somebody to cope with their mental ailments. If you think about how much negativity there is in the world today and how much pressure people face, especially by Middle-Eastern and South-Asian parents, that stuff sticks with us."
He says out of the many problems in the Muslim community regarding marriages, parents, kids, or individual trials, the most prominent one is discussing mental health. Murphy hopes to start a dialogue through Roots programming to let people know it's not abnormal to ask for help or discuss internal problems.
Kiara Abdullah is a teacher working multiple jobs and experiences high levels of anxiety, but the community she found at Roots helps keep her grounded. Another frequent on-comer to Roots, she says she struggled to connect with the Muslim community when she moved here from out of state.
"Dallas has a notoriously large Muslim community. After a friend suggested I go to Roots, I instantly fell in love. It was the right amount of faith, friendship, love, and support. It was healing in ways at a time where I didn't know I needed healing. I'm so glad that I found it," Abdullah said.
She says young professionals, like herself, in the Muslim community, are often overlooked and at risk of losing their faith because they're no longer in college or on their parents' payroll. That's why she applauds Roots for being age and generationally focused.
"For my age group, you want to explore how you want to express yourself. To have this space, where you can come here and be who you are as you wish to be, is incredibly powerful," said Abdullah.
Murphy hopes to expand the ideology behind Roots and provide male and female chaplains for Muslims on all college campuses in Texas to help with mental and spiritual help. He currently hosts a weekly event called Coffee Talk at the University of Texas at Dallas on Thursdays. At Roots' community space, Murphy hosts a series of 'Heartwork' lectures every Monday and has other programs like yoga classes, parenting workshops, and coffee classes throughout the week.
"I don't think we're doing anything special here. Even people getting coffee, they're like, 'this is such an awesome idea,' and I'm like, 'churches have been doing this for 20 years.' What it is, is sincerity; if you're sincere and you care about the community you'll do things like getting a $20,000 espresso machine," Murphy says. "Roots is not dependent on me, and that is one thing that I'm so happy about. I'm not sitting here acting like I can solve everyone's problems, but at the very least I can put my arm underneath your shoulder figuratively and say, 'we're going to get through this.'"
Get the D Brief Newsletter
Dallas' most important news stories of the week, delivered to your inbox each Sunday.