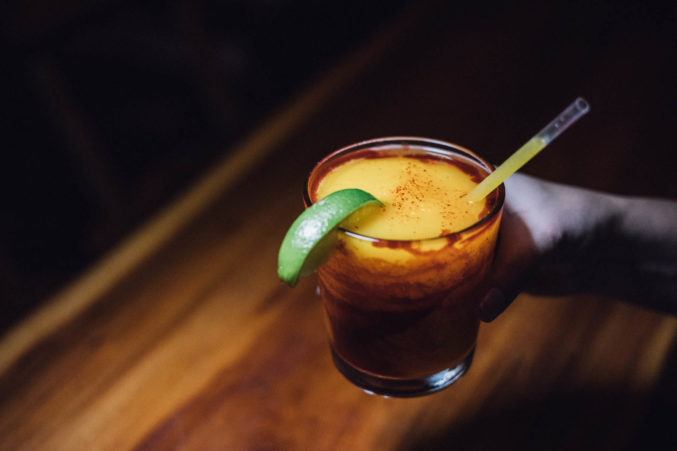 Paid Sick Leave Isn't Just the Right Thing To Do. It's Good Business
Voters should get to decide whether Dallas employers will be required to give workers paid sick time.
In January, at the height of a flu season that killed more than 150 people, Dallas County Judge Clay Jenkins urged anyone experiencing flu-like symptoms to stay home from work or school. Prevention is the best medicine, and it's important to stop the flu from spreading in common settings.
"It's great advice," says Lee Daugherty. "Unfortunately, almost half of the city can't do that."
Daugherty, who owns Alexandre's bar in Oak Lawn, is referring to the 41 percent of Dallas workers who don't have paid sick time. Today activists and workers will hand-deliver a petition to City Hall to try and change that, putting on the ballot this fall a measure that would, if voters approve, require private employers in Dallas to give their employees one hour of paid sick leave for every 30 hours worked, or up to eight days a year for each worker. Daugherty has been among those driving the petition forward, pushing other bar owners to get behind it and encouraging patrons at Alexandre's to sign or at least register to vote—the signatures of more than 60,000 registered voters are required to get on the ballot.
As a small business owner in the service industry, Daugherty is putting himself in an unusual position, advocating for better pay and benefits for workers. He's pitting himself against the Greater Dallas Restaurant Association, for one, which has said a paid sick leave ordinance would create unbearable costs in the low-margin restaurant business. (Any paid sick leave will also face opposition from the state of Texas, which has already moved to strike down a near-identical ordinance in Austin.)
It shouldn't be an unusual position, Daugherty says. Paid sick leave is good for business. He's had it as a policy at his own bar for the last several years, and in an industry where frequent and expensive worker turnover is rife, Daugherty, who manages eight employees, has watched both retention and morale improve. Various studies have proven that instituting paid sick leave may actually be the more cost-effective option, causing boosts in morale and productivity, improving public health, and preventing the spread of disease.
"The moral argument has to be addressed as well," Daugherty says. "Is it fair to force someone into work, especially in this industry that is handling your food and beverages, if they're sick?"
In other words, is it fair to force someone to work sick because they can't afford a day off? Those without paid sick time are disproportionately lower-income workers, for whom a paid eight hours may make the difference between being able to pay rent on time. That's certainly the case in the service industry, where many workers depend on tips to supplement low wages, and healthcare and benefits are often "a pipe dream."
"Something's wrong," Daugherty says. "Something's broken in the industry."