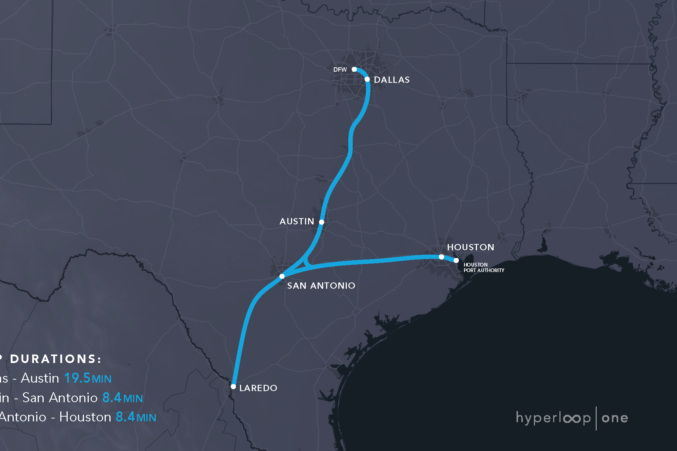 Dallas Among 10 Potential Hyperloop Routes
The proposed high-speed loop would shoot passengers from Dallas to Austin in 19 minutes, and promises to transform Texas into a "global megaregion."
At this point, the Hyperloop is much more of a pie-in-the-sky dream than the closer-to-reality bullet train connecting Dallas to Houston, or even Uber's flying car fleet taking off in North Texas. But if Dallas is already envisioning for itself a major role in those futuristic transportation developments, why shouldn't it be a part of the conversation for a pressurized tube system that could shoot passengers along a magnetically levitated track from Dallas to Austin in 19 minutes?
North Texas will remain a part of that conversation for at least the next round of "wouldn't it be cool" discussions. Hyperloop One today announced 10 finalists in its Hyperloop One Global Challenge, an international competition seeking proposals for regional routes. It was narrowed down to 35 competitors, from a field of 2,600 teams, in January, and the 10 proposals that remain standing today include the "Texas Triangle," which would link Dallas, Houston, Austin, San Antonio, all the way down to Laredo.
Here's how Hyperloop describes the proposal, from the engineering firm AECOM, to turn the state into a "global megaregion."
Texas is known for its wide-open spaces, vibrant cities, and a business-friendly climate — all the right ingredients for what could be one of America's first Hyperloop One routes.

AECOM put together a strong proposal for a 640-mile Texas corridor that would serve some of the world's busiest international air, sea, and inland ports and connect five of the top eight fastest growing cities in America: Dallas (both DFW airport and the downtown CBD), Fort Worth, Austin, San Antonio and Houston. These cities make up an area the size of Georgia, with a population expected to reach 33 million by 2030, about the current population of Australia. A Hyperloop One system can connect them all with vehicle speeds of up to 700 mph.
In a video promoting the route, engineers and specialists for AECOM touted their plan. "There's a reason that there's a lot of Fortune 500 companies moving to Texas, and the regulatory, business-friendly environment is one of those," says Jerry Smiley, a member of the company's Texas team.
AECOM, which is based in Los Angeles but has a regional office in Dallas, calls for both a passenger system and a cargo line between San Antonio and Laredo, with freight being shipped to and from the bustling inland port along the border, a hub for international trade. The route would run along I-35 from North Texas to the southern border, and along I-10 between San Antonio and Houston.
The other routes remaining in the competition span the globe, with proposals to build hyperloops in India, the U.K., Florida, Colorado, and the Midwest, among others.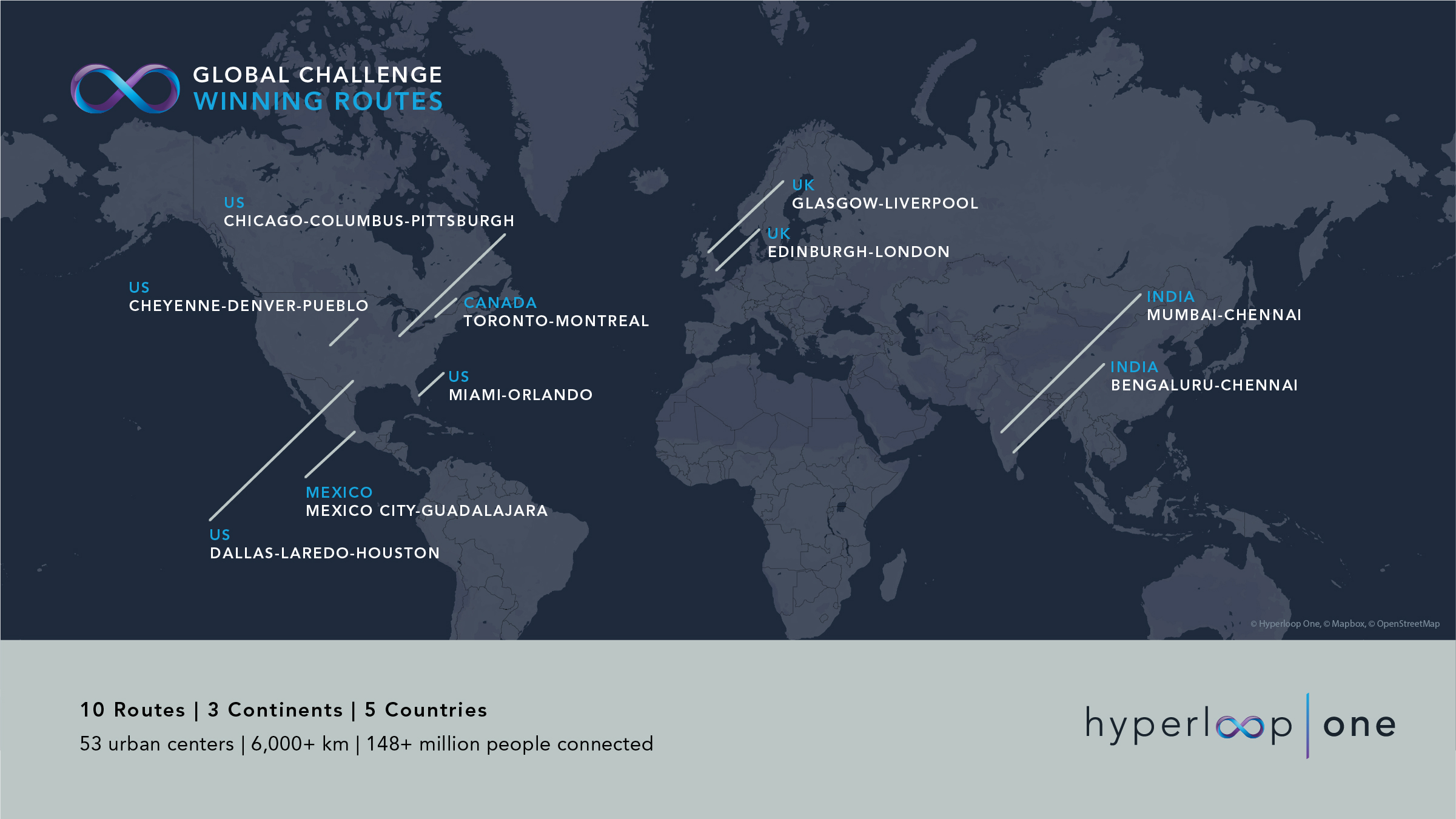 The list of "pros" for a Hyperloop in Texas includes more efficient shipping and transportation, less pollution and traffic congestion, and the sheer sci-fi novelty of traveling in 700-mph pods, with magnets. And this thing, if realized, could really hustle. Here's how long trips would take, according to Hyperloop One:
Dallas – Houston: 789 km, 46 min
Dallas – Austin: 322 km, 19 min
Austin – San Antonio: 121 km, 8 min
San Antonio – Houston: 346 km, 21 min
Laredo – San Antonio: 242 km, 16 min
Total Route Length: 1030 km
The list of "cons" mostly have to do with feasibility and cost. Elon Musk may think its doable, but much of the engineering community has been less sanguine, and a lot of public and private interests would also need to align for a project of this magnitude. Regardless, it's easy to get starry-eyed thinking about a city with a high-speed bullet train, a hyperloop, flying cars, and maybe — just maybe — an Amazon headquarters. The future is the present.
Hyperloop One now plans to bring the 10 leading teams together with government and industry bigwigs at a summit early next year. It optimistically hopes to send its pods rushing along in 2021.