BraBurner Podcast: Brenda Gomez and Tammy Theis on Discovering Sara Grace Wallerstedt
Playing hard to get is easier said than done.
Wallflower Management may be smaller than most, but it is no shrinking violet. Founded in 2009 by Tammy Theis, a former fashion reporter and stylist for the Dallas Morning News, and Brenda Gomez, formerly of Neiman Marcus and Page Parks, the modeling agency now counts a Vogue cover model and rising international star, Sara Grace Wallerstedt, among its ranks. After Holland Murphy spent the day with the Bedford teen as she prepared for prom, the details of which are included in her excellent profile in the September issue, we wanted to know more about her discovery. So we sat down with Theis and Gomez on the velour sofas in the back of Shoals Sound & Service and talked about what it was like to spot the freckled phenom from on high, how they convinced her to sign on the dotted line, and how to keep your cool when you find It. Streaming player and show notes for your pleasure:

1. The bar name has two meanings. The first: a "shoal"—a group of fish swimming together. The second: Muscle Shoals, Alabama, a place known for its musical history.
2. The inspiration for Shoals' Bloody Mary came from a trip to Paris, where owners Michael Martensen and Omar Yeefoon spent a night barhopping. They ended up at Harry's New York Bar, where they became enamored with the decidedly un-American no-frills version of the brunch beverage. It is Holland-approved.
3. A Harvey Wallbanger is a mix of vodka, orange juice, and Galliano with a Mad Men-style origin story.
4. According to the Köppen Climate Classification system, Italy, Texas, has a humid subtropical climate. Milan, Italy, has a marine west coast climate.
5. Kwok Kan Chan, formerly a top scout for The Society Management, is known as an advocate of quirk. He formerly repped the gap-toothed beauty Georgia May Jagger, Mick and Jerry Hall's daughter. Last fall he moved to Ford, and he is now embroiled in a lawsuit with Elite over his departure that harkens back to the model wars of the 1970s.
6. Patrick Demarchelier was the primary photographer for Brooke Shields' 1985 lifestyle guide, On Your Own. Steven Meizel worked with Madonna on her 1992 erotic coffee table book, Sex.
7. This is from Sara Grace's Instagram Story when she discovered her Calvin Klein billboard in Times Square. And yes, her Instagram handle is Walldamort.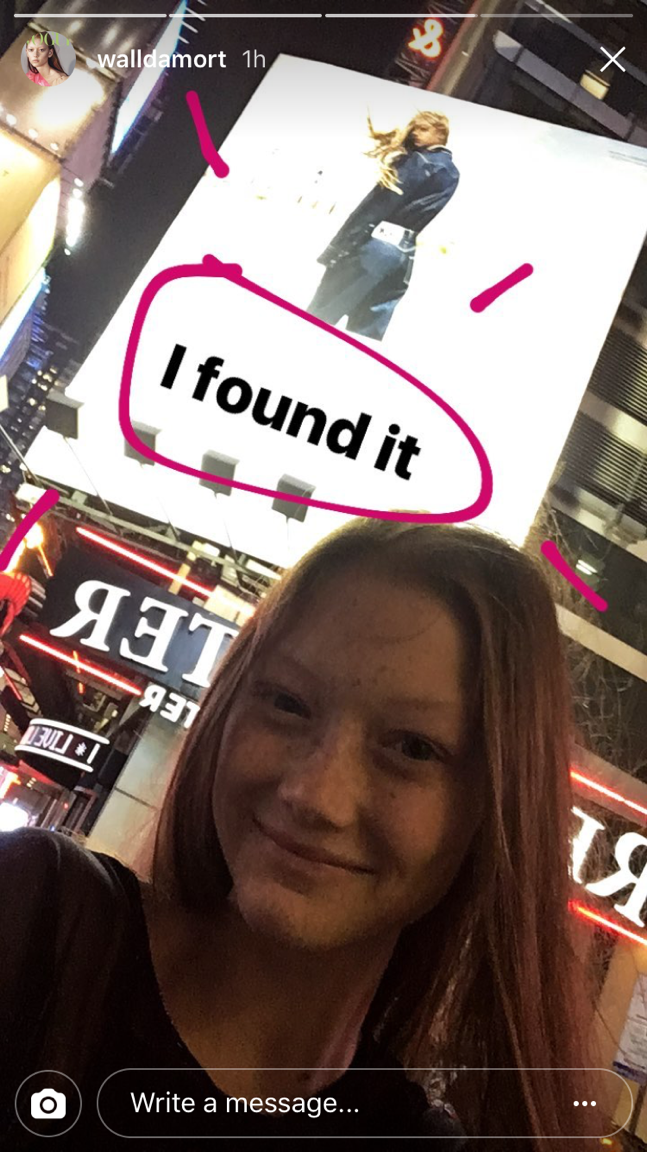 8. "Caw caw" is an Arrested Development reference that makes me laugh every time, especially when I'm the one that makes it.
9. If you think you've got what it takes, Wallflower Management has an open call every Wednesday from 2 to 4 p.m. Be sure to look up at the balcony.