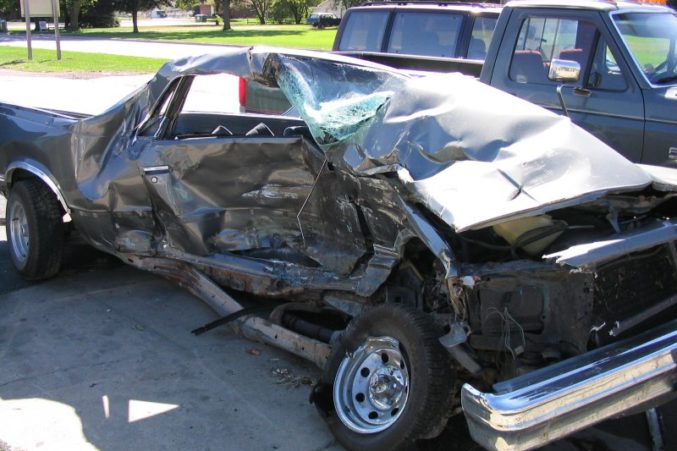 Why Is Lt. Gov. Dan Patrick Holding the Texting-While-Driving Bill Hostage?
The Lieutenant Governor would rather let a bill that could save lives die than let the Democrats lead its passage
I'm not going to begin to pretend I understand the finer points of Texas Legislature procedure and nomenclature, but I'm scratching my head as to why a proposed statewide ban of texting-while-driving that has bi-partisan support and has already passed the state house may not get a vote in this year's legislature. According to the Austin-American Statesman, the reason the bill may die is because Lieutenant Governor Dan Patrick is sitting on it, apparently because of a political formality.
First off, let's make the quick case for the bill. That's pretty easy. Studies have shown that texting-while-driving is six-times more dangerous than driving while under the influence of drugs and alcohol. Using cell phones while driving is believed to lead to 1.6 million accidents a year, or one-in-four crashes. That has resulted in around 330,000 injuries. To bring it all closer to home, just a month ago the driver of a pickup was texting when he plowed into a church van, killing 13 people. Arguments against the ban mostly focus on fears that it would lead to a misuse of probable cause for unwarranted traffic stops. But studies have shown that the bans (which exist in 31 other states) do save lives.
So what's the hold up in Texas? Hard to say. The senator pushing the bill, Judith Zaffirini, a Democrat from Laredo, has 20 of the 19 votes needed to bring the bill to the floor for a debate and vote. But Patrick hasn't refereed the bill to a committee. Why?
Right now, Zaffirini's 20 votes include all 11 Senate Democrats and nine of the 20 Republicans. Pass it that way and some could perceive that Democrats hold the senatorial reins, if only for those magic 30 seconds when the vote occurs. So Zaffirini might have to get, for appearances' sake, 12 Republicans on board.
Or, I suppose, she could get 11 Republicans on board and convince one of her Democrat supporters to vote against it — just so Republicans can have the majority in moving it to the floor. Or, in other words, Patrick would rather let a good bill die than let it look like Democrats took the lead on getting a good bill passed. That's the Texas Legislature. It's like watching little boys arguing on the playground. Shameful.