The Trump administration made its way to the White House on a path paved with immigration-specific promises: the construction of a border wall, threats to end Obama-induced protections of undocumented immigrants, the assurance of mass deportations. And since Jan. 20, those promises have begun to flirt with reality. Trump has twice had executive orders banning travel from majority-Muslim countries blocked by federal judges. He's made space in his first budget proposal for the pledged border wall separating the United States from Mexico. Agents with the U.S. Immigrations and Customs Enforcement agency have detained hundreds during sweeps in recent weeks.
The world is closely watching the Trump presidency, but perhaps the most engaged audience lies within America's so-called "Dreamers," young undocumented immigrants who have temporary protection from deportation under the
Deferred Action for Childhood Arrivals
, or DACA, order. On the campaign trail, Trump leaned toward eliminating immigration protections, which could include Obama's order, and be through an order of Trump's own or
through less visible avenues
, such as a challenge through federal courts or by the Department of Justice.
When President Barack Obama signed the executive order in 2012, it provided a legal avenue for many young undocumented immigrants who entered the country at a young age to find sustainable employment and seek higher education, with the promise of deferred deportation.
Although it has changed (and catalyzed) thousands of lives, it's far from perfect. DACA provides recipients with a work permit, driver's license, and a Social Security number—all of which have led many to a
better quality of life
, but it's temporary. Every two years, recipients must renew their application, at a cost of nearly $500, and there's no path to permanent citizenship through the program.
Lives are lived two years at a time.
Imperfections aside, an elimination of DACA would impact thousands of people who have built lives and careers in the United States throughout the past few years. And a repeal would have a
direct impact on Texas' economy
, as 271,000 of the nation's 1.93 million DACA-eligible applicants were living in Texas as of September 2016, according to
the Migration Policy Institute
. That's nearly 14 percent of all who are eligible. In Texas, there are 69,000 DACA-eligible applicants within Denton, Collin, Tarrant, and Dallas counties alone, most of them from Mexico. (Nationwide, about 800,000 have enrolled in the program.)
D Magazine
spoke with five young undocumented Dallasites about how DACA has impacted their lives, what can be corrected, and how their lives would be affected if the protection is eliminated.
JUAN CARLOS CERDA, 24
A few months ago, kindergarten teacher Juan Carlos Cerda got a glimpse of a what a future without DACA could look like when he temporarily lost his job through a technical glitch. His work permit did not arrive in time for renewal, forcing him out of his South Dallas classroom for five weeks. Although Cerda's job was safe, that's not always the standard.
"It was a waiting game," Cerda says. " And the kids were losing precious instructional time."
Between fees and the biennial renewal procedure, the current DACA system has been both a blessing and an "unfair burden" for Cerda.
"We pay our taxes. We contribute. We are law-abiding, but we are put through this process, and it needs to be replaced with something better," he says. "I don't have any qualms about the program going away
if
a pathway to permanent residency and, ultimately, citizenship is put in place. We're citizens at heart. It's just … no one recognizes that. It's not on paper."
"We're citizens at heart. It's just … no one recognizes that. It's not on paper.
Prior to migrating to Dallas in 2000, Cerda's family was separated for two years while his father worked as a painter in Atlanta. The family reunited in Dallas when Cerda was 7 and has lived in the area since. "I wasn't thinking that I [was] breaking the law," Cerda says. "I just wanted to see my father."
Cerda spent most of his adolescence in Grand Prairie before attending Yale University, where he studied history. Having benefitted from teachers who encouraged him "despite status," Cerda wanted to return to Dallas and serve his community through Teach For America.
With or without DACA, Cerda intends to stay in Dallas, the city he sees as his home, with plans to continue teaching and sharing his migration story through a novel, which he's already started writing. "This experience has been such an important part of my life and, regardless of what happens to me in the future, I will make sure that the door is open to whoever comes after me," he says. "That a door was open to me, and I need to give that opportunity to the next person who arrives here in this country."
___________________________________
YESSICA HERNANDEZ, 26
The full meaning behind Hernandez's undocumented status first hit her in high school when a teacher told her she couldn't go to college because she didn't have a Social Security number. "I had not fully grasped the concept that my parents had brought me in under those circumstances," she says.
The teacher was wrong, but that didn't cushion the blow to her already-deflated morale. From there, she admits she slacked off a bit.
"I mean, if you think it's not going to lead to something … ," she says.
Adversity aside, Hernandez pressed on, graduating from Texas A&M University-Commerce. She now works in IT with Rent-A-Center's corporate office and is part of The Bomb Factory's marketing team—an outlet for her love of music.
Before DACA, Hernandez's undocumented status resulted in a series of rerouted dreams— a prestigious music camp, out-of-state internship opportunities, and a career in the armed forces.
DACA has given Hernandez, who often felt alone in her struggle, a sense of purpose, a pathway to her dreams, and a group of like-minded friends. In an attempt to learn more about the then-new order, Hernandez attended an informational meeting at the University of Texas at Dallas hosted by the North Texas Dream Team, an organization comprised of young undocumented activists.
"I met other people that were just like me," she says. "[I was] always in the mindset that I'm the only one, and then there was a room full of people who were in the same situation."
"Now, you don't have to work an under-the-table job just to survive. You actually have a legitimate way to carry on about your everyday life.
But Hernandez acknowledges DACA's imperfections—such as renewal costs totaling nearly $500 every two years. "[I] always knew from the beginning that it was going to be something temporary," she says. "We didn't think it was going to be permanent, but it works. Now, you don't have to work an under-the-table job just to survive. You actually have a legitimate way to carry on about your everyday life."
Although DACA has changed her life, Hernandez is prepared to live without it — or with a different version. She knows this is a possibility under the Trump administration.
"But the way things are going now, I don't think it'll be in the best interest of the person," she says. "It will come with some type of consequence, some type of punishment."
Hernandez doesn't spend a lot of time worrying about the status of DACA. She's moving forward and working on her networking certification.
"I lived my life without DACA before," she says. "To me, in a way, it wouldn't affect it. But I also have had so many different jobs since I was in college, where I know what I can do and what I cannot do. There are avenues of sustainability."
___________________________________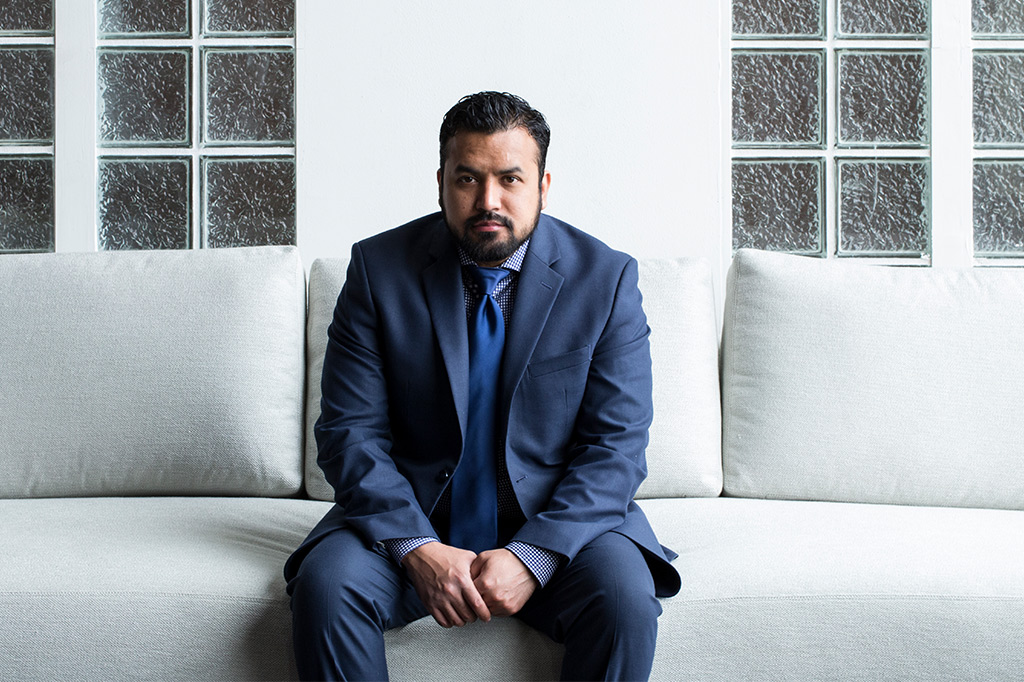 RAMIRO LUNA-HINOJOSA, 33
Ramiro Luna-Hinojosa was going to self-deport back to Monterrey, Mexico. This was no life, and it reminded him of that every chance it could. He was brought here by his parents when he was 7, living first in Laredo before settling in Dallas. At 13, he returned one afternoon to his home in South Oak Cliff and waited for his father to get back from work. He never came. Instead, Luna-Hinojosa got a phone call telling him his dad had been deported. He was left with his brother and sister, who were just 16 and 15. It's never been easy for him to make a living, either. Years after his father was sent back to Mexico, Luna-Hinojosa and his family saved up $3,000 for an immigration lawyer. The attorney disappeared with the money. He's accepted payment for work under the table; sometimes that money didn't come. Other times, he was simply fired. Eventually, he'd had enough.
"You realize how fragile our safety and our home in the United States is," he says now. "You see your family as your safety net, and that can be taken away at a moment's notice."
Self-deportation comes with an automatic 10-year ban from re-entering the United States. And so his father advised Luna-Hinojosa to go say goodbye to family members in California. This was 2006, and his goodbye tour coincided with a serendipitous event that changed his life.
Hundreds of thousands of protestors
had converged in downtown Los Angeles to march for the rights of undocumented immigrants. People like him. He'd been conditioned and admonished to keep his mouth shut about his immigration status—don't risk letting the wrong person know. The forced silence felt like a tumor; he was hiding in plain sight. The march was a release.
"The chanting was the first time that, as a person, I could say I'm undocumented among a sea of people," he says. "I came to realize I'm not going to keep quiet anymore."
He returned to Dallas with nothing to lose. He was still planning to deport himself, but in the interim, he decided to speak up. "What else can they take away?" he says now. He enrolled in two different activism groups, one being the
North Texas Dream Team
, which he cofounded. First, the group staged hunger strikes and lobby sit-ins. It developed away from civil disobedience and into a service organization, aiding political campaigns and lobbying pro-immigration policy in Austin and Washington, D.C. The group even helped oust Arizona Sheriff Joe Arpaio, who was perhaps the nation's most ardent deliverer of anti-immigrant policing on a foundation of racial profiling.
In the past decade, Luna-Hinojosa has seen momentum shift. The DREAM Act gave activists like him something to coalesce under and advocate for. When Obama announced the executive order for the DACA program, it was easy to see the path he followed as paved by men and women like Luna-Hinojosa, who took their message to the streets, statehouses and lobbies. DACA, Luna-Hinojosa says, is freedom. The driver's license brings a freedom of mobility and an identity. The work permit brings the freedom of economic opportunity and employee protections.
Trump, he says, has thrown that freedom into question. All the battles of the last decade could disappear in a blink.
"I was very depressed and disappointed with my country for voting for him," Luna-Hinojosa says. "To me, it was almost like a slap in my face. Just when you think things are getting good, it's not so."
He's now focusing on the intersection of the challenges faced by others in this country: Women's rights, LGBTQ protections, the Black Lives Matter movement, environmentalists. He was one of the organizers of the last-minute
Women's March
in January, which attracted thousands to downtown Dallas. On the ground, you saw those intersections unite as one. Just like the Mega March changed his perception more than a decade ago, he's hoping that all of the marginalized can organize to make a difference.
"The people who are standing up for women's rights are being attacked. The people who are standing up for immigrants' rights are being attacked," he says. "Let's stand up and fight back."
___________________________________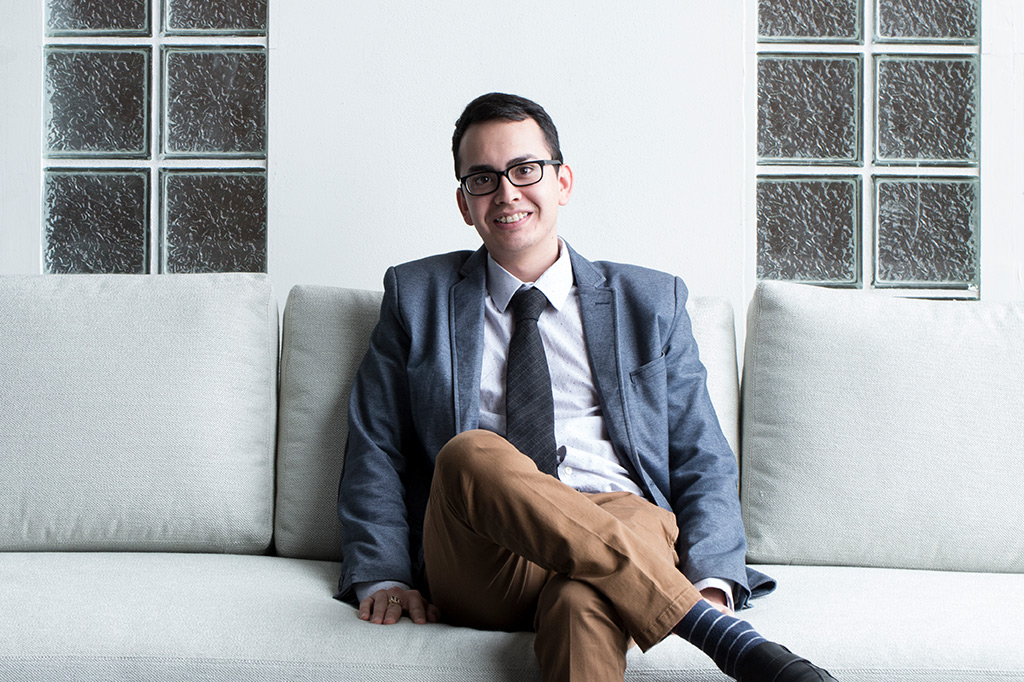 JOSÉ MANUEL SANTOYO, 25
Violence brought José Manuel Santoyo to the United States. His mother fled the state of Michoacán with Jose and his three siblings in 2001. This was about five years before Mexican President Felipe Calderon formally declared war on the cartels, sending nearly 7,000 soldiers to battle them in Santoyo's home region. "People all around me were getting killed," he says. "My mother didn't want us to be in that environment."
They settled in Corsicana after finding a home on an affordable plot of land. Santoyo grew up not knowing about his immigration status—he found out when a high school guidance counselor told him he would be unable to attend college because he didn't have a Social Security number. The counselor was incorrect, but it was a defining moment; Santoyo realized that the freedoms afforded to his friends would not be afforded to him. He says he gave up on school. Everyone around him was scurrying off to meet with advisors, applying for grants and scholarships. He was considering construction gigs or warehouse jobs.
His senior year, his luck changed. At a career fair, he learned that he could, indeed, go to college. In 2001, Texas became the first state to allow non-citizens who'd been a resident here for at least three years to pay in-state tuition rates at public colleges. While this is now contested in Austin (with
Bedford state Rep. Jonathan Stickland being its loudest detractor
, arguing that it's attracting undocumented immigrants to the state), it once shared bipartisan support. When he ran for president in 2011, former Gov. Rick Perry even fired a shot across the bow toward those who disagreed with the law: "I don't think you have a heart," he said to the law's opponents.
Santoyo turned his attention back to his studies, and he was eventually accepted to Southern Methodist University. He came to Dallas in 2013 and graduated last December with a double major in Human Rights and Spanish. He's now pursuing his master's at SMU, likely a double concentration in Human Rights and Organizational Management. He's gotten involved with the North Texas Dream Team, advocating alongside Luna for pro-immigration policies. He knows it nearly wasn't like this. He grew up in poverty, watching his relatives work construction. He himself logged jobs in factories and fast food shops, the type of low-skill gigs that put undocumented immigrants at risk of being taken advantage of. But it's all there is for employment. Like so many others, DACA put Santoyo on the record. He remembers that day in 2012, when he watched Obama walk down those three steps to the podium in the Rose Garden and announced his executive order.
"Just knowing that that was going to be something I could apply for, that obviously took a huge weight off my shoulders and the burden and expectation that I wasn't going to be able to do much with my life," he said. "I've seen how much (immigrants) have been able to accomplish because of DACA and how much they've been able to contribute, not only to their families and for their own survival, but to the movement in general because of the positions we can be in now."
Now, every day since Trump became president, Santoyo says he anxiously checks the news to make sure the executive order is still in place. And so far, it is. But he's also focused on his future, on what would happen if that goes away. He's begun thinking about the things that can and can't be taken away from him here. And that's why he's enrolled in a master's program.
"This administration," he says, "they could take away DACA and whatever documents we have right now, but they can't take away our education."
___________________________________
STEPHANIE RODRIGUEZ, 23
Stephanie Rodriguez sat with her parents and 18-year-old brother, watching the 2016 presidential election results filter in, preemptively sure of a Clinton outcome. It was a milestone for the family—her brother, a U.S. citizen, had cast his first vote earlier that day.
"He understands what it means to have citizenship in America," she says. "It was something that I was always looking forward to, just seeing someone in my family exercise a right to vote."
But as the evening progressed, her heart dropped.
"I could not show emotion in front of my parents, because I didn't want them to feel afraid," says Rodriguez, who has lived in Dallas since age 2 when her parents migrated from Mexico City.
Leading up to Election Day, President Donald Trump's anti-immigrant rhetoric had become more aggressive, inciting uneasiness and concern within Rodriguez's family.
Immigration is an issue she confronts at home and at work as a legal assistant with Refugee Services of Texas, where she helps refugees and immigrants navigate the U.S. legal system. She sees glimpses of her story in those she helps.
"I could not show emotion in front of my parents, because I didn't want them to feel afraid.
"You can see that they are just kind people with a very good heart—despite what people may think of them," she says. "They are genuinely here because they are escaping from a bad government, from war. Everyone has a story."
When they migrated here more than 20 years ago, Rodriguez's parents had limited formal education. They wanted more for their two children. Despite encouragement from home, as a high school student, Rodriguez was often unsure of her future and what she'd be able to pursue at a collegiate level. But she persisted, compiling research on programs and resources that could help, leading her to Texas A&M Commerce, where she studied political science.
DACA was enacted during Rodriguez's sophomore year, instantly changing how she felt viewed her future and giving her something she, otherwise, would not have—visibility.
Rodriguez feels gratitude toward former President Barack Obama for signing DACA, but she's also thankful for the undocumented youth who rallied for DREAM Act legislation, prior to the order. "There was a point where this was a very sensitive topic, and no one wanted to talk about it because we grew up with our parents telling us, 'Don't say you're here undocumented; never say that,'" she says. "But when we started realizing how it affected us, we knew we had to open up and start telling people because—if not—we were going to stay here without any answers."
Rodriguez tries not to think about DACA being replaced or eliminated. Instead, she chooses to focus on something more sustainable—immigration reform.
"Sometimes, it's not only about DACA. It's about our parents," she says. "We forget we have been helped through DACA but our parents have been forgotten for so long. Their sacrifice meant everything to us."
Get the D Brief Newsletter
Dallas' most important news stories of the week, delivered to your inbox each Sunday.