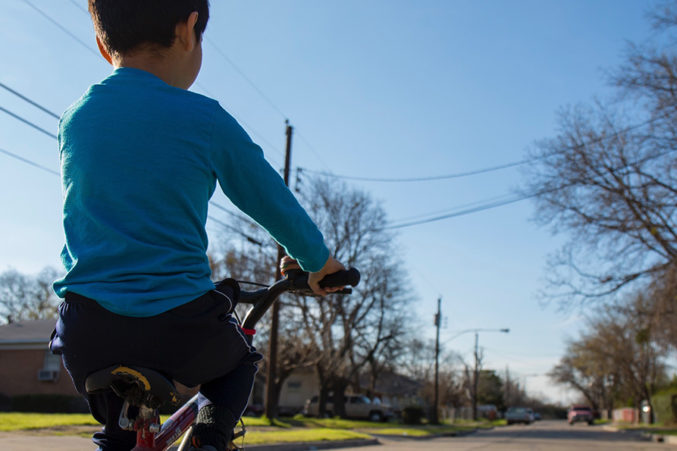 South Dallas Landlords Beware
ACT founder and lawyer Reid Porter is making West Dallas safer. Now he wants to do the same for the southern sector.
Several years ago, I spent a summer working with Advocates for Community Transformation. Founded in 2009 by local lawyer Reid Porter, the West Dallas-based nonprofit aims to educate inner-city residents on their landlord/tenant rights and give them the means to fight drugs and violent crime in their own neighborhoods. When I was there, I had the opportunity to talk to West Dallas residents and see how their circumstances changed after ACT became involved. Since the organization has been active in West Dallas neighborhoods, crime has fallen there by 52 percent.
I was happy to see that ACT brought in $182,725 on North Texas Giving Day, and I was also to happy to learn this week that Porter is one of the 2016 winners of the Richard Cornuelle Award for Social Entrepreneurship, which will be presented by the Manhattan Institute in New York on October 24. A recent Forbes op-ed about the award emphasized the work done by the "Tom Cruise look-alike" in West Dallas to date:
"ACT recruits neighborhood homeowners to file suits against absentee landlords whose properties provide havens for the drug and sex trades—asserting that they are creating a public nuisance. The possibility of legal liability and substantial fines—in a neighborhood where the homes may be worth as little as $20,000—has forced the eviction of tenants or the demolition or sale of more than 70 such houses over the past four years. Only three cases have gone to court, and all three were decided in ACT's favor."
ACT works with the Dallas Police Department, the City Attorney's Office, and a team of volunteer attorneys to tackle individual cases that would not otherwise be remedied. As a result, the crime rate in neighborhoods where ACT has a presence has significantly dropped. In the Westermoreland Park/Ledbetter Gardens neighborhood where ACT first opened its office, crime is down by 70 percent since 2008. This fall, the organization plans to turn its sights on South Dallas, where residents hope to see the same results. According to Rev. William White, who leads Saint Mark AME Zion church on East Illinois, one of the biggest indicators of ACT's success is a simple one: "Kids are riding bikes in the street again."