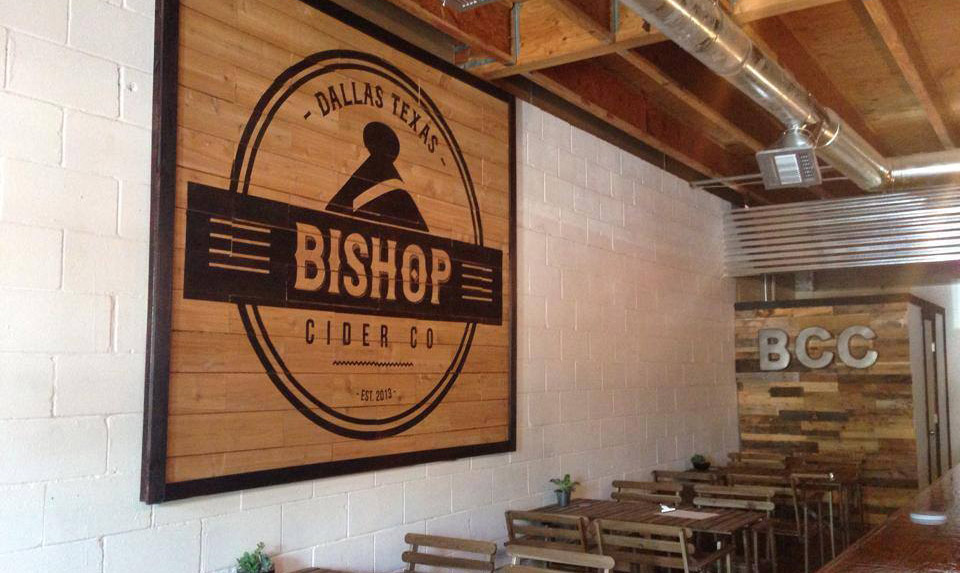 Bishop Cider Co. Introduces Dallas to Locally-Made Hard Kombucha
The new brand, Mama Bear Hard Kombucha, may be the first canned hard kombucha in Texas.
The funky fizz of kombucha, a naturally carbonated probiotic drink, is experiencing a boozy makeover. The fermented drink already has a minimal amount of alcohol (anywhere from 0.5 to 2 percent), but in recent years kombucha has crossed over into the spiked drinks realm; some brews clock in somewhere between 4 and 8 percent alcohol. Much like the ascent of boozy seltzers—White Claw, now Shiner, and soon Topo Chico—hard kombucha is a rising trend.
Joel and Laura Malone, the husband and wife behind Bishop Cider Co. and Bishop Cidercade, have planted a flag in the hard kombucha market. The Malones and their cider brewing crew already had a fond affinity for kombucha. They've been experimenting with kombucha, hard and non-alcoholic, at the cidery for four or five years now. But they've made things store-shelf official.
Last week, Mama Bear Hard Kombucha hit grocery store shelves in Dallas. You might have seen the canned kombucha in six packs ($10) at Total Wine, Whole Foods, Trader Joe's, or Central Market. Joel says the batch is nearly sold out, but another round will replenish store inventories at the end of August.
The timing, pandemic aside, is pretty good, especially as other big-name producers begin to launch hard kombucha lines (like Sierra Nevada and Anheuser-Busch InBev). But, to Joel's knowledge, no local companies have stepped into the arena. Mama Bear seems to be the very first package kombucha in Texas.
"We were making some non-alcoholic kombucha, and then for a while we started shipping hard kombuchas in from other states," says Joel. "We just loved it and disliked that it wasn't available here." Well, the Malones have brought us the local options. He's noticed that wherever hard kombucha lands—first a huge trend in California before sweeping across other states—it's been well-received. "It's for people that really love the flavor and taste of kombucha, but also want the alcohol." Kombucha's signature acidity and tang, with a touch of booze. Again, it makes sense with the drinking world's pull towards low-alcohol, session-able styles.
Bishop Cider isn't shy with flavor. So it makes total sense that their hard kombucha would offer some fun combinations. Mama Bear, which hovers at 4 percent alcohol, comes in three flavors: lavender lemonade, mango lime cayenne, and passion fruit with tumeric. "We wanted to go summery and tropical," says Joel, starting with a fruit foundation and building flavor with added herbs and botanicals. "We knew we were releasing this in the summer so lemonade was something that would be a perfect fit with Texas summer heat."
"We experimented with I don't know how many dozens of flavor combinations." But for now they'll stick with these three year-round flavors, with hopefully more limited runs and seasonal editions to come. After stores are stocked, Joel says they do plan to have cans at Bishop Cider Co. as well as on-tap in the tasting room.
Mama Bear is a wink at the kombucha SCOBY (symbiotic culture of bacteria and yeast), which is referred to as the mother, as you would a sourdough starter. While Mama Bear does begin as probiotic kombucha, they heat-pasteurize it to keep it shelf stable (yes, it sacrifices the healthy bacteria in the process).
Peep the Mama Bear website for more details, like where to find it.