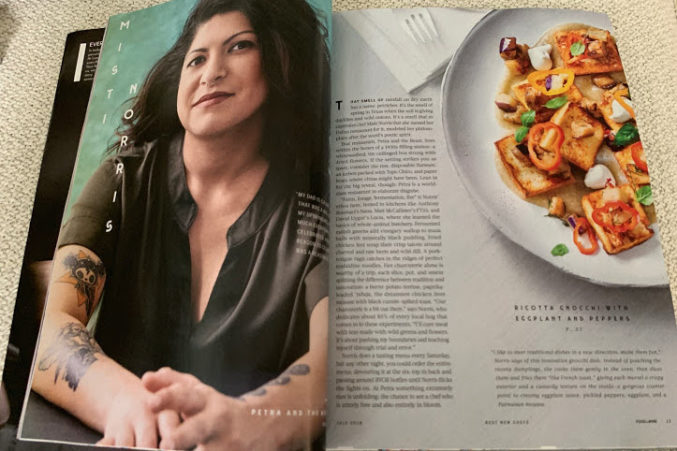 Misti Norris Is on the Cover of Food & Wine
More national press for the Petra and the Beast chef.
In the event that you should need another reminder to head to a converted gas station in Old East Dallas to nibble the miracles at Petra and the Beast, Misti Norris is on the July cover of Food & Wine, in the company of this year's other Best New Chefs.
This is the print reveal. In April, Food & Wine magazine announced the list online, and I wrote in a post that her work is where Dallas needs to be heading.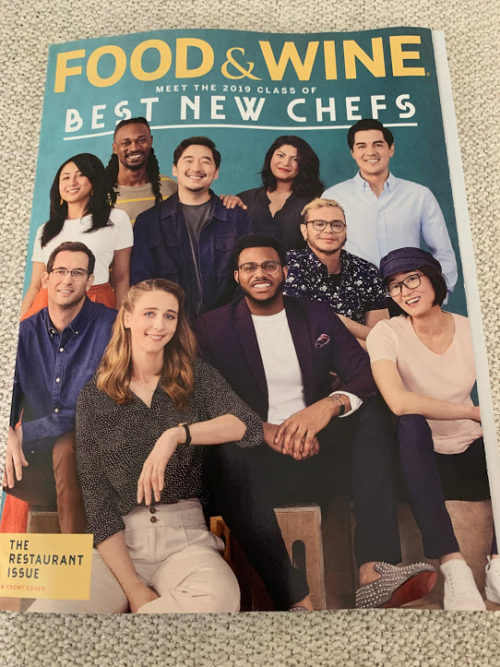 There has been some discussion about the cover in the office this morning: "They don't look like chefs!" "Who let them wear tan?" "Why did they make it so static?!" "Why are they all on the cover? Why not have one chef doing something and then open to the spread?" That's all shop talk. The bottom line is that Norris is one of the company. And she's the only one, I should add, with her hand on a compatriot's shoulder. Which we should read as allegorical, while we mutter about her not being in the front row.
And there she is on an inside spread, with her nose piercing and tattoos and a recipe for the gnocchi she fries up "like French toast"—add pickled peppers, eggplant sauce, and a Parmesan mousse, and you're cooking like she does.
Restaurant editor Jordana Rothman writes, "At Petra something extremely rare is unfolding: the chance to see a chef who is utterly free and also entirely in bloom." Thank you, we think so too. It's a gorgeous phrase—and so true.