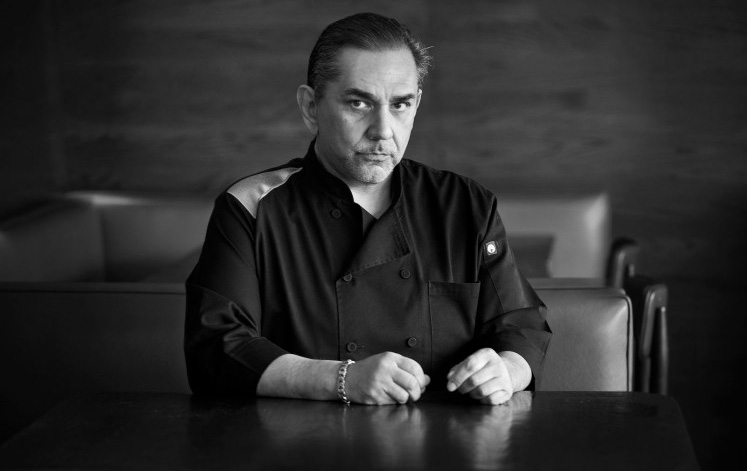 Mico Rodriguez Sues To Take Control of the 'Mesero' Intellectual Property
Another update in the ongoing legal battle between the former head of Mesero and his ex-partners. Mico wants his menu back.
Last week opened a highly contentious chapter in a legal imbroglio involving restaurateur Mico Rodriguez and the fate of a Tex-Mex empire. After months of negotiations, citing financial wrong-doing, Rodriguez's partners in the Mesero Restaurant Group filed a lawsuit that included, among other things, a temporary restraining order aimed at halting Rodriguez's access to money and accounts linked to the business.
I ended the post noting there may be more upheaval on the horizon for the Mesero Restaurant Group. There will be, indeed, if the legal action Rodriguez has taken in response leads anywhere in what may prove to be a bitterly complicated dispute. His partners allege that Rodriguez created unjustified licensing fees, allotted himself a salary, and "looted" the six-restaurant chain's bank accounts. He denies the allegations.
Yesterday, Larry Friedman, Rodriguez's attorney, shot back by suing partners Ryan Rogers, Matt Fleeger, and Trey Dyer. The document's preliminary statement makes the plaintiff's side clear: it begins with a quote by Mary Kay founder Mary Kay Ash—"People are definitely a company's greatest asset. It doesn't make any difference whether the product is cars or cosmetics. A company is only as good as the people it keeps." It runs 237 pages and cites "attempts to frighten and bully Mico Rodriguez, violate his legal rights, discriminate against him, create and continue a hostile work environment, and take away Mico's interests in the Mesero restaurants he founded."
The counter-allegations include "fraudulent misrepresentation, tortious interference, negligent misrepresentations, breaches of fiduciary duties, misappropriation of trade secrets, legal malpractice, and violations of the Texas Unfair Trade Practices Act."
Ultimately, citing unquantifiable financial loss and other damages, the lawsuit requests that the court grant an injunction so that the partners stop using Mesero's intellectual property, including its name and recipes. That would mean changing "100 percent" of the menu, the logo, and name, according to Friedman, who is trying to get a hearing for Thursday or Friday this week.
Below is Rodriguez's full counterclaim.
Mico Rodriguez's Counterclaim by goodmoine on Scribd