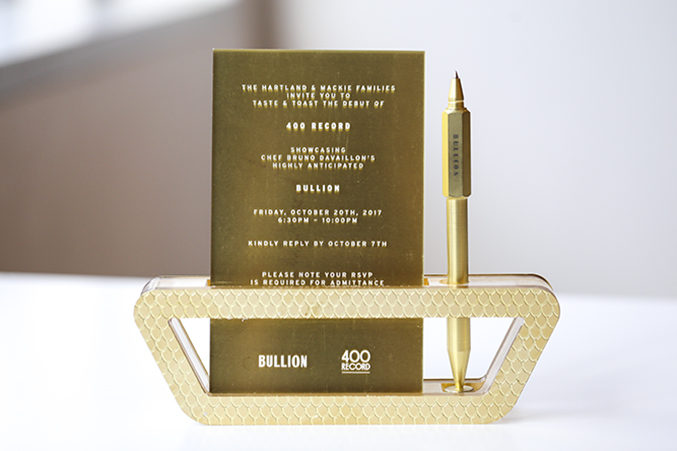 Behold the Most Dazzling Invitation to Cross My Desk
Ever more ways to stand out from the rest.
If you're wondering about the most expensive invitation to cross my desk, this is it. I am taking "cross my desk" liberally (see below). I suppose I am also wildly guessing about the expense.
The object comes in a cushioned box and is the size and heft of a small trophy. In shape and color, it mirrors the exterior of the place it's inviting one to:
The restaurant is Bullion, chef Bruno Davaillon's long-awaited new fine-dining establishment downtown at 400 Record St. (Yes, so far towards Union Station and the Trinity River bridges that they might have included a state-of-the-art GPS.)
Everything I know about Bullion leads me to believe that they have spared no amount of care or expense. Apparently, this extends to the invitational hardware.
The kicker: The gilded wonder wasn't actually sent to me as dining critic; it came to our web editor Matt Goodman.