School is back in session, harvest season is in full swing, the Texas State Fair is about to start and temperatures are surely going to cool down any day.  Fall is here in Dallas. In addition to the onslaught of charity events that we always see with the season, there are some tasty opportunities to sip and savor throughout the city. Here are a few to consider.
If you have been living under a rock and don't know this weekend is the annual Chefs For Farmers event, including three days of fantastic food festivities, then quickly get your tickets now.  This multi-day event not only showcases some of the best food, and best produce, from chefs in Dallas and throughout the country, but it all gives back to incredible charities including The Family Place, The North Texas Food Bank and Cafe Momentum. **And, update to the Sunday tasting, due to a threat of bad weather and storms, the "Main Event" on Sunday will now be held at Gilley's instead of Lee Park.** A handful of tickets are still available here.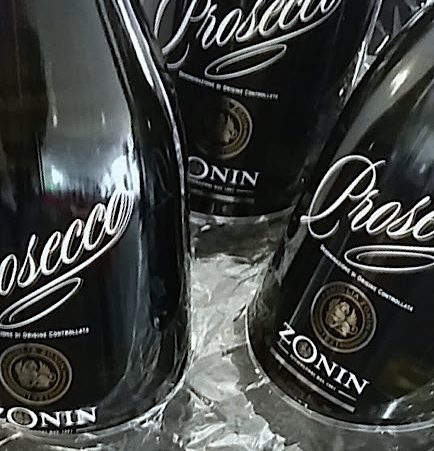 Tuesday, September 27 at 6pm, Cru Wine Bar in West Village welcomes Francesco Zonin, the (quite handsome) Vice President of Zonin 1821 for an intimate tasting of several selections from the extensive Zonin's 1821 wine portfolio, including their much beloved Prosecco wines. Details and reservations 214-526-9463.
Next Thursday, September 29, The Grape Restaurant will host their monthly "Come As You Are" wine dinner featuring wines from Spain paired with a 3 course dinner by Executive Sous Chef, Scott Girling for $52 per person. Reservations start at 5pm. The beauty of the night is you can arrive whenever you would like and enjoy the night at your leisure. Reservations required, 214-828-1981.
September 29 is also National Coffee Day so be sure to grab your favorite cup of joe to celebrate. If you need a little something extra in your favorite brew a new flavor of liqueur from Bailey's Irish Cream has just become available in Dallas, but will only be available until November. Bailey's Pumpkin Spice Irish Cream Liqueur is filled with all the flavors of fall we love: sweet cinnamon, nutmeg, and caramelized brown sugar. Widely available at your favorite spirits stores throughout the city.
On September 30 The Standard Pour will be the recipient of a National Bourbon Day toast for being selected as one of the top 80 Bourbon Bars in America by the Bourbon Review, a trade publication dedicated to the spirit. Four Roses Bourbon and the publication have created a special toast to each of the establishments for the day.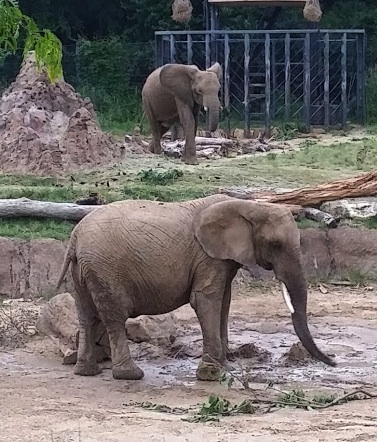 October 1 is the 25th annual Zoo To Do celebration benefiting The Dallas Zoo. Hosted by the Dallas Zoo, led by this year's chairs, Hal Brierley, Don Glendenning and John Levy, this year's "Silver Safari" anniversary will be held inside the Giants of the Savanna exhibit. Always an incredible event, the evening begins with cocktails and a stroll through the Savanna followed by tasting selections from 25 of Dallas's finest chefs and restaurants such as Chef Janice Provost, Chef Abraham Salum, Chef Jim Severson, Chef Anita Hirsch. Each will provide bites paired with featured cocktails, international wines, and local beers. Details and additional information on their website.
From now through October 11, Whole Foods Markets across the country have partnered with Wines of Chile to help customers learn more about the stand out wines of the country, including several of their hearty Cabernet Sauvignon selections, spicy Carmenere, and luscious Pinot Noir wines. In-store tastings and specials will be taking place in 300 stores nationwide, and (bonus) all wines are under $20 and most of those are under $15.
Prefer to sip your wines at home, and do some good, from now through October Josh Cellars will donate $1 of every bottle sold to The National Volunteer Fire Council (NVFC), the leading nonprofit membership association representing the interests of the volunteer fire, EMS, and rescue services. The winery was created in memory of the founder's father, Josh Carr, who was a volunteer firefighter. This two-month long donation, giving funds up to $100,000, supports that legacy, giving back to our nation's first responders.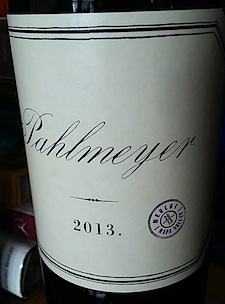 The entire month of October is known as International Merlot Month. Bordeaux  is still trying to come back from the unfortunate "Sideways" portrayal, but there are some incredible Merlot wines being made today from stellar producers all over the world. Pick up a bottle from wineries such as Pahlmeyer or Cakebread in Napa Valley, Northstar in Walla Walla, or one of the beautiful wines produced by Winemaker Pierre Seillan, including his Italian Valadorna, French Chateau Lassegue or Verite La Muse from Sonoma are also solid choices.  Celebrate the month with a #MerlotMe tag on your social media and enjoy the juicy, subtle, approachable, fruit-forward wine.
If you prefer to sip outside the state, get your calendars and credit cards ready as festivals across the country are announcing their event dates and there are some great ones you will want to make sure to include. If sipping and stargazing are of interest, the Napa Valley Film Festival is the perfect event for you. Taking place November 8-13 in Napa, the three-day festival includes private screenings and red carpet film premiers, all centered around Napa's fantastic wine. Over 200 film screenings will take place, intertwined with wine tastings, vintner dinners, and celebrity Q&A discussions. From my understanding, a new film from the Italics Winery, "Decanted," with some great Texas roots, is being touted as  a true love letter to Napa, will premier at this year's event. Details and tickets via their website.
November 11 and 12 also celebrates Salud! in Willamette Valley, Oregon. The annual auction event, celebrating 25 years and presented by Tuality Healthcare Foundation, brings together some of the finest Pinot Noir producers in the region, helping raise funds for better healthcare for the workers of the region. The event will start at Ponzi Winery on Friday with their special Salud! Pinot Noir Cuvee Barrel Auction in Willamette. Then it moves into downtown Portland to the Sentinel Hotel for a fancy black tie auction. Tickets and details available on their website.
Taste Washington just announced their 20th anniversary event will take place in Seattle March 23-26, 2017. The multi-day event is one of the largest single-region wine and food event in the United States, featuring more than 225 Washington State wineries and more than 65 Pacific Northwest restaurants, includes the goal to raise awareness of the incredible wineries of Washington state. Tickets will go on sale December 1.
Get the SideDish Newsletter
Dallas' hottest dining news, recipes, and reviews served up fresh to your inbox each week.