The second installment of Rex's Seafood Market opened last fall on Abrams and Mockingbird, and after some inconsistencies in operating hours and stalled alcohol licensing, the shop blossomed into full production. Previously occupied by Genaro's, the new space has a bar, patio, open dining room, and market area at the back. The dining room feels a bit incongruous, much like the previous restaurant, but one thing is undeniable, the seafood is fresh and delicious.
The waitress at lunch recommended starting out with the ceviche. And what a recommendation it turned out to be. Big ol' chunks of sea meat lightly seasoned alongside poblano, jalapeno, cilantro, and lime juice. Bright, acidic, and chilled, the ceviche was refreshing and rewarding with large pieces of tilapia and shrimp in no short supply. It's certainly enough to share, but competition will likely ensue once bites are taken.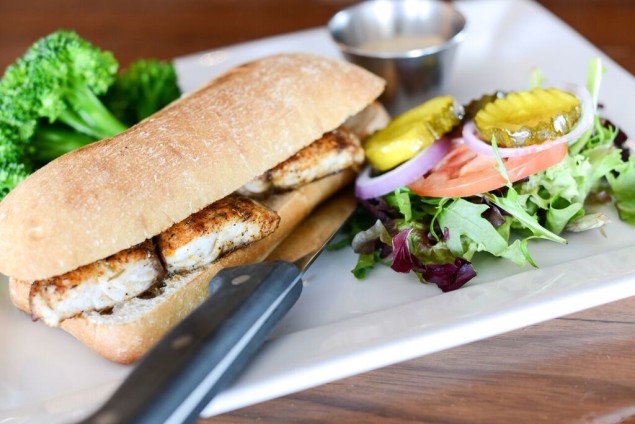 Rex himself then recommended the blackened red fish sandwich. Sides are chosen from the chalkboard specials available that day and again freshness is the key here. The sandwich comes clean on a bun with tomato, pickles, and lettuce set to the side for you to maneuver. Without any of the accompaniments, the fish itself, pressed gently between two pieces of bread, was a soulful star. Perfectly seared and seasoned to restrained perfection, the sandwich wins. What does it win? Everything. Like all else, the sides are treated with respect and prepared to maintain lightness.
The final recommendation came in the form of seduction. Well, dessert seduction. This was Rex's famous bread pudding with pecan praline ice cream. To avoid spoiling your own excitement, let's just say it was a revelation. Dense, buttery, but not overwhelming, the bread pudding is everything you wish your life were, if only you had that extra $50 million.
Rex's new location will hopefully endure in this somewhat transforming area of East Dallas. If that depends on an attentive, friendly staff who serve and accommodate with grace, then there will be no trouble. If that depends on stand-out seafood items and uniquely fresh market offerings, there will again be no trouble. If on the other hand the $18 fish and chips, $15 redfish sandwich and $10 ceviche appetizer (all lunch items) do the determining, they may have some hurdles to climb. Know this: before you let the prices do the talking, you need to put the food in your mouth. Then and only then can Rex's fate be made apparent. Go forth young seafarers and eat well.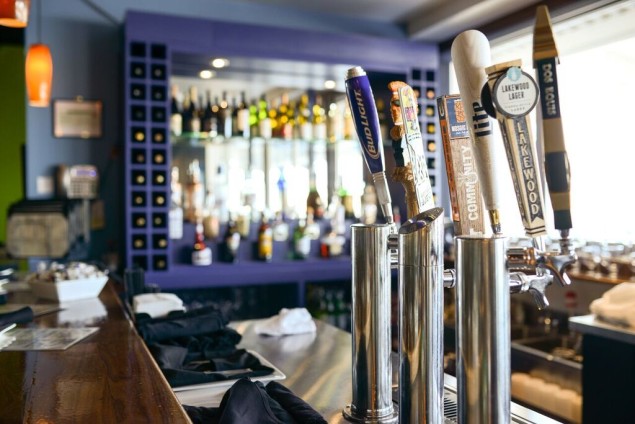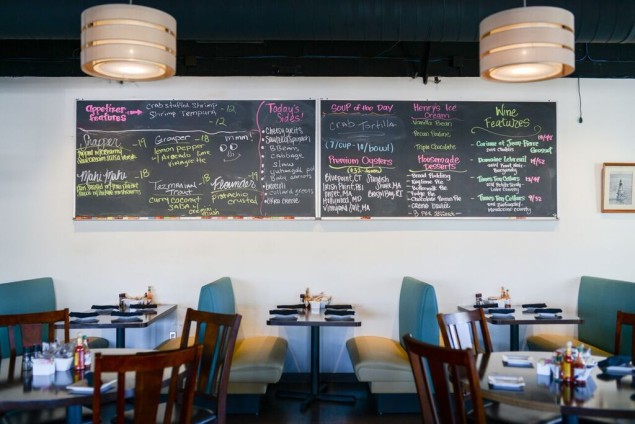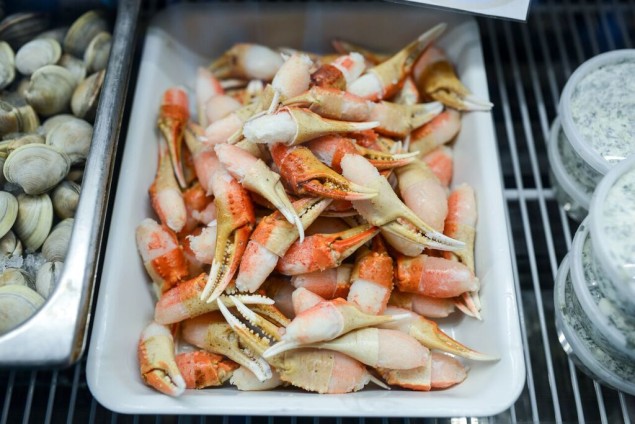 Get the SideDish Newsletter
Dallas' hottest dining news, recipes, and reviews served up fresh to your inbox each week.