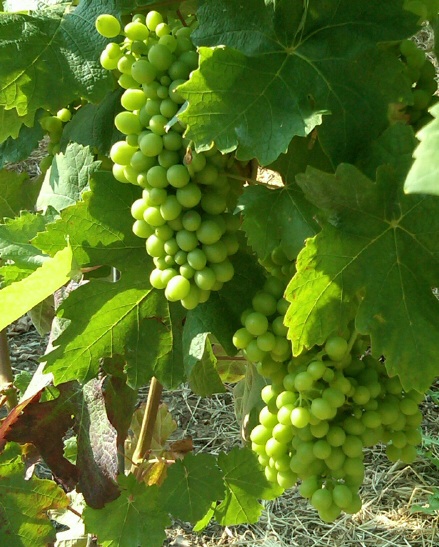 There is a reason why Chardonnay is still the favorite white wine of Americans. The beloved wine of Burgundy can take on a wide array of characteristics from tropical to stone fruit, citrus to spice, tree and orchard fruits to toasty caramel, and just about any form of nut. Here are a few Chardonnay wines to consider enjoying now, or any time of year. (A few selections were sent for editorial consideration.)
I wrote about the Pinot Noir wines from Ram's Gate in Carneros a few weeks ago, and how impressive this still relatively new winery is. As good as their Pinot Noir wines are, their Chardonnay is even better. Made from fruit grown both on their estate, as well as expertly sourced from some of the finest vineyards in Sonoma (Hyde, Durell, Hudson, Sangiacomo) these wines are luscious, expressive and elegant. Though the alcohol is a touch high, some as high as 15.1% from the warm 2013 vintage, the wines don't reflect the hotness often found in higher alcohol wines. Instead, Winemaker Jeff Gaffner simply lets the fruit shine with a hands off approach and a smart use of oak, reflecting the quality of the fruit they work with for each of their tiny production wines (some just 200 cases.) Ram's Gate Estate Chardonnay ($76) from Carneros blends 5 different clones of Chardonnay hand selected to thrive in the cool, wind blown vineyard planted on the Rogers Creek fault line. Balanced and fresh, the wine is filled with citrus, tropical pineapple, apple and spice. Ram's Gate Ulises Valdez Diablo Vineyard Chardonnay ($64) from vines growing in steep, gravel and stone filled clay soils over sandy loam in Russian River Valley, giving the wine a touch of minerality, melding with orchard and stone fruit, Meyer lemon and toasted hazelnuts. The wines are available via their website.
Last year Duckhorn Vineyards ventured into the new realm of producing Chardonnay, and their 2013 vintage Napa Valley Chardonnay proves that this was a very smart move for the winery that made a name for itself by producing high quality Merlot and Cabernet Sauvignon. Complex and nicely textured from a blend of oak aging including both new French oak and partially new, with a touch of stainless steel, the wine is filled with creamy caramel, white peach, pear and citrus. $35, available at Pogo's.
Napa Valley's Franciscan Estate takes the time, which can often be rather unpredictable, to produce a completely wild, native yeast, barrel fermentation for their rich Cuvee Sauvage Chardonnay. Though popular in other parts of the world, particularly in Burgundy, relying on native yeast strains found naturally on grapes, in the vineyard, in the winery or barrels, to go to work without any help has the potential for a prolonged fermentation, producing a wine that may reflect one thing in one particular year, and something different the following. But isn't this the beauty of wine? Franciscan things so, as almost by magic, their freshly pressed Chardonnay fruit begins a natural fermentation once it hits the barrel. The practice elevates the wine, creating texture and complexity, enhancing flavors of crisp apple, golden pear, toasted honey and crème brulee. $40, available at Goody-Goody stores.
Classic Chablis (not the stuff from the jug you drank in college) is one of the most refreshing, crisp and vibrant wines produced in the world. From the northernmost part of Burgundy, France, the cool climate mixed with mineral intense soils create clean, fresh wines with elegance and a purity that can often be diluted in Chardonnay with the use of new oak or various yeasts during fermentation. Often made by either utilizing stainless steel or concrete vats, with aging either in stainless or neutral oak barrels, to help add depth and texture to the wine without imparting flavor. A few to keep on your radar include the Chablis wines from Joseph Drouhin, William Fevre and Louis Michel & Fils, all available at Pogo's ranging in price from $20 upwards. Domaine William Fevre Chablis is filled with white flowers, fresh white peach and apple and zesty lemon peel. Fresh and lovely, perfect for pairing with seafood and shellfish.
A commitment to sustainability, as well as quality, drives vineyard owner Lee Hudson to produce some of the most sought after grapes in Carneros from his Hudson Vineyard. Patz & Hall utilizes this exceptional fruit for their vibrant, intensely flavored Patz & Hall Hudson Vineyard Chardonnay from a 3 acre block of Hudson-Wente clone fruit on Hudson's land, that the esteemed vineyard owner owns with the winery. Bright, fresh and juicy, filled with ripe pear, lemon peel, creamy pound cake, toasted caramel and brown spice. $55, available via their website. Sigel's also carries a nice selection of the Patz & Hall wines.
Washington State has the unique ability to grow a large selection of varieties, from robust Red Mountain Cabernet Sauvignon to lush Walla Walla Merlot and Syrah, to fresh and juicy Chardonnay from throughout Columbia Valley. Chateau Ste. Michelle has been elevating the variety in their single vineyard selections including Cold Creek Vineyard and Canoe Ridge Estate Vineyard. Cold Creek Vineyard Chardonnay is lush, concentrated and rich from vines planted in gravel and sand filled soils over 40 years ago in one of the warmest parts of Columbia Valley. A big Chardonnay, perfect for pairing, filled with tangerine and orange peel, golden apple and ripe pear, hazelnut and a touch of toasted caramel. These flavors are enhanced by the 100% French oak fermentation in partially new barrels and aged on the lees (yeasts) for 9 months, giving an extra layer of texture to the wine. Conversely, Canoe Ridge Estate Chardonnay is much more focused, elegant and soft with a lighter body and fresher style. Though the estate is warm during the summer days, there is a nice shift in temperatures as night, with cooling winds coming off the Columbia River. The wine is filled with floral and citrus notes mingling with green apple, melon, lemon zest and a touch of minerality. $30, the wines are available at Total Wine and More.
Durell Vineyard in Sonoma County is known for producing some of the highest quality Chardonnay in the region from volcanic soils, with warm days, cool nights, and constant breezy winds coming off the Bay. The result, intense and concentrated fruit, that also maintains balance and acidity, a perfect combination for Chardonnay. Three Sticks Durell Vineyard "Origin" Chardonnay truly lets the fruit shine as the wine is aged only in stainless steel for 12 months after going through fermentation in a concrete egg, keeping the true integrity of the variety in place. Apple, tropical pineapple and peach fill the palate, layered with juicy citrus and crisp minerality for a fresh wine that is perfect for summertime enjoyment. $48, available via their website.
For something easy, fresh and affordable, esecially if entertaining a crowd, Robert Mondavi Private Selection Chardonnay from the Central Coast of California is a good go-to wine. Tropical pineapple, guava, apple and citrus filled, with a touch of sweet cream and vanilla. $11, widely available throughout Dallas.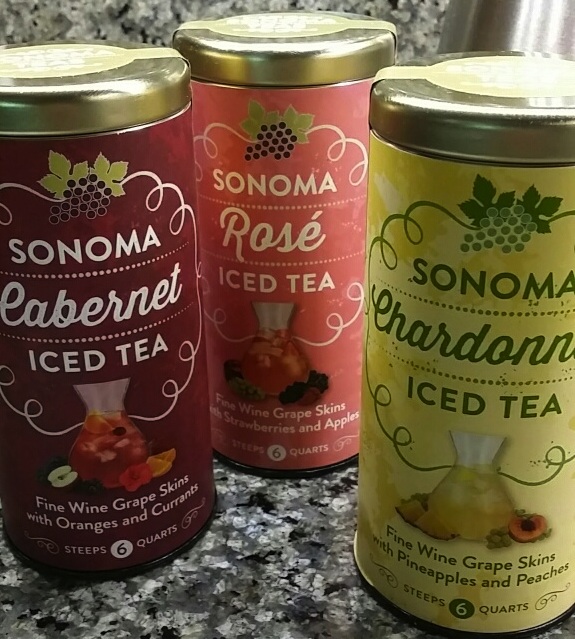 Care to enjoy your Chardonnay anytime of day? Republic of Tea is here to help with their recently introduced, new line of grape skin infused iced teas. Their Sonoma Chardonnay Iced Tea is all-natural and caffeine free, as tea leaves are replaced with grape skins, herbs and fruits, and is high antioxidants from the tannins found in the skins. Created with skins sourced from WholeVine products, a business founded by Barbara Banke of Jackson Family Wines, and her business partner Peggy Furth, who together created WholeWine to help the fine wine industry reduce its environmental footprint by creating new uses for winery and vineyard byproducts. Of the teas in the line, which also includes a Sonoma Rose, Sonoma Cabernet and soon a Mulled Zin Hot Tea, the Chardonnay is my favorite as the inherent flavor profile of the variety (apple, pear, citrus, peach,) makes a perfect, sugar free tea to sip on any hot summer day. $8, available at Central Market.
Get the SideDish Newsletter
Dallas' hottest dining news, recipes, and reviews served up fresh to your inbox each week.