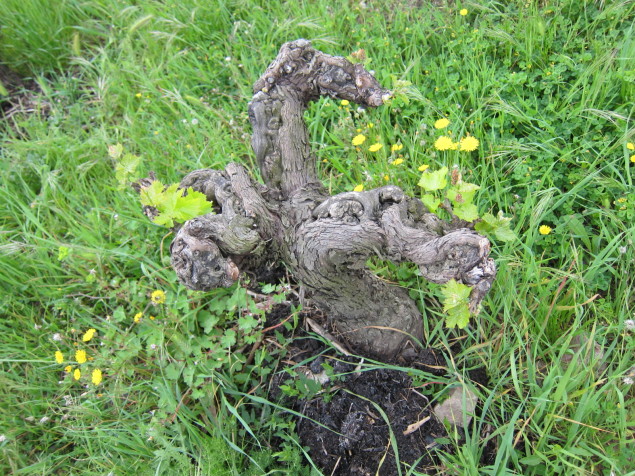 Warm weather calls for lighter refreshments, but don't think you need to stop drinking red wines just because temperatures are high. Instead, try a few with juicy, ripe fruit flavors. Look for freshness instead of robust richness, ensuring they won't weigh you and your palate down. Here are a few options to consider for summer enjoyment. (Some selections were sent for editorial consideration.)
The Languedoc AOC region in Southwest France benefits from a blend of climate and soil influences that create uniquely expressive wines with character and richness. Though they can run the gamete from bold and hearty to light and fresh, the consistent characteristics found in many wines are their approachability and fruit filled qualities. Benefiting from winds blowing in both from the Mediterranean and the Atlantic, and soils filled with schist, clay, sand and rocks, enhanced by the wild aromatic "garrigue," or the soil, herbs and other natural flora that grow in the wild in the South of France. France's largest wine producing region has gone through some ups and downs recently, with quantity being a big focus in the past.
Happily, today, producing high quality wines in lower volumes is the goal, many with the additional focus of farming organically, sustainably or biodynamically. Though much was torn out in the early 1980's, many wineries today were able to save vineyards filled with old vine Grenache and Carignan (ranging in age anywhere from 40 years old to 100+,) producing fruit filled wines with texture, richness and character. Utilizing stainless steel or large foudres (very large oak casks) for aging keeps wines fresh, while rounding out rough tannins, producing soft, approachable wines.
Château Fontanès Pic St-Loup sits in the limestone filled soils near the Pic Saint Loop Mountain range, opposite its counterpart, the Montagne de L'Hortus, a kilometer-long ridge of limestone. With a Mediterranean influenced climate, sitting about 20 miles from the France's southern boarder, and a diurnal shift from hot days to cool nights, especially in the mountain vineyards, vines thrive maintaining freshness while ripening in the warm summertime temperatures of the Languedoc. Château Fontanès Pic St-Loup blends Syrah, Grenache and Mourvedre for a mineral filled, juicy, red currant and berry filled wine. Chill slightly just before serving to enhance the floral and fruity characteristics of the wine. $17 at Sigel's.
Col des Vents Corbieres Rouge is a classic blend of Carignan, Grenache and Syrah that is fresh and juicy, rich and lush. Ripe red berry and blueberry are enhanced with touches of sweet spice, smoke and wild flowers. $13 at Total Wine and More.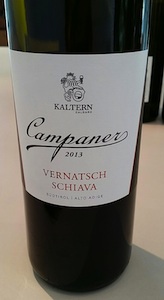 Schiava, or Vernatsch in German, is a juicy light red born from plump berries on trellised vines growing at low altitudes in the gorgeous region of Alto Adige, Italy. Light to medium bodied, filled with fresh berry and cassis with just the right amount of earth and spice to make it interesting. Much like a Gamay, the fruit of Beaujolais, this is the perfect red for summer, but can also carry through into fall, with an easy flavor profile, to pair with hearty, rich dishes like lamb or beef, or your Thanksgiving turkey. Kellerie Kaltern Caldaro, Nals Margreid and Castelfeder make lovely options for great prices (starting around $15 a bottle.) Jimmy's carries a nice selection.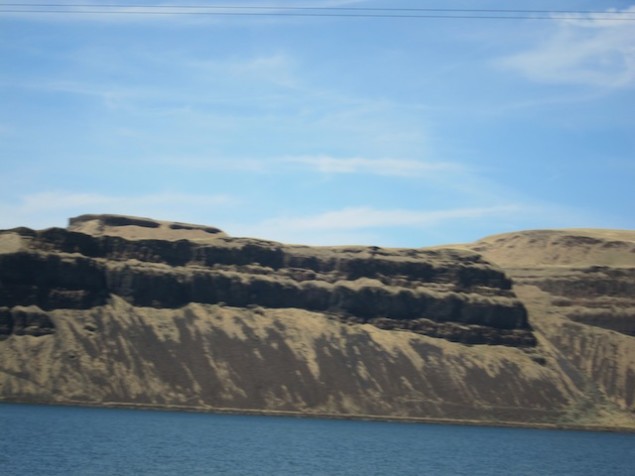 The Horse Heaven Hills AVA in Southwestern Washington is celebrating their 10 year anniversary this year. Though still growing, this expansive AVA (about 570,000 acres total, of which about 11,000 acres are under vine) sits at the boarder of Washington and Oregon, bordered by the Columbia River and the Yakima Valley AVA, in between the Wallula Gap and the Yakima River, in one of the most southern parts of the state. With influence from the River, creating winds that help moderate temperature extremes, and nutrient poor, well draining soils ranging from loess and sand, Missoula flood sediment, basalt and gravel, the region is proving that anything from robust Bordeaux varieties to refined Rhone style blends can grow successfully.
Mercer Estates Reserve Ode to Brothers blends Grenache, Syrah and Mourvedre from their estate vineyards, as well as fruit coming from the Champoux vineyard, the first planted in Horse Heaven Hills. The Mercers were the first to plant in the area in 1972 and still are producing lively, distinct wines from these soils. Filled with blackberry, raspberry, smoke, savory balsamic and white pepper, this is a great food wine. $42, available via their website.
The first bonded winery in the region was Columbia Crest, starting in 1983 and in 2009 Wine Spectator named the Columbia Crest 2005 Cabernet Sauvignon Reserve the #1 wine in the world. Their H3 label is inspired by their Horse Heaven Hills location, producing varietally correct, well rounded wines. The H3 Horse Heaven Hills Cabernet Sauvignon is heartier than some from the region, as it is a robust variety, but there is restraint and refinement in this inexpensive Cabernet. About $15 a bottle and filled with ripe blackberry, fresh currant and milk chocolate, a great wine with grilled meat or lamb. Available at Total Wine & More.
Consistent, refined and always delicious, Duckhorn Napa Valley Merlot is a perfect wine for summer, or anytime, enjoyment. An elegant mix of fresh violets, wildflowers, ripe red plum and soft herbs meld to create an alluring wine that has complexity and concentration, while maintaining an overall freshness and approachability. A wine that will please even the non-Merlot drinkers at any summer gathering. $54, available at Spec's.
Piemonte, Italy winery Ricossa celebrates the distinguished wines of the region by producing elegant and refined, yet always approachable wines. Their easy drinking Ricossa Dolcetto isn't the star of the region but it certainly delivers on flavor and balance, filled with fresh black and blueberry with soft herbal notes and wild flowers. $20, Available at Whole Foods stores throughout Dallas.
Duchman Family Winery produces a lively, approachable Texas High Plains Dolcetto from 100% Texas grown fruit. Concentrated, restrained and balanced, the blueberry, black plum and floral filled wine balances the line between freshness and tannin, with expressive, aromatic aromas and great concentration. $15, available at Spec's.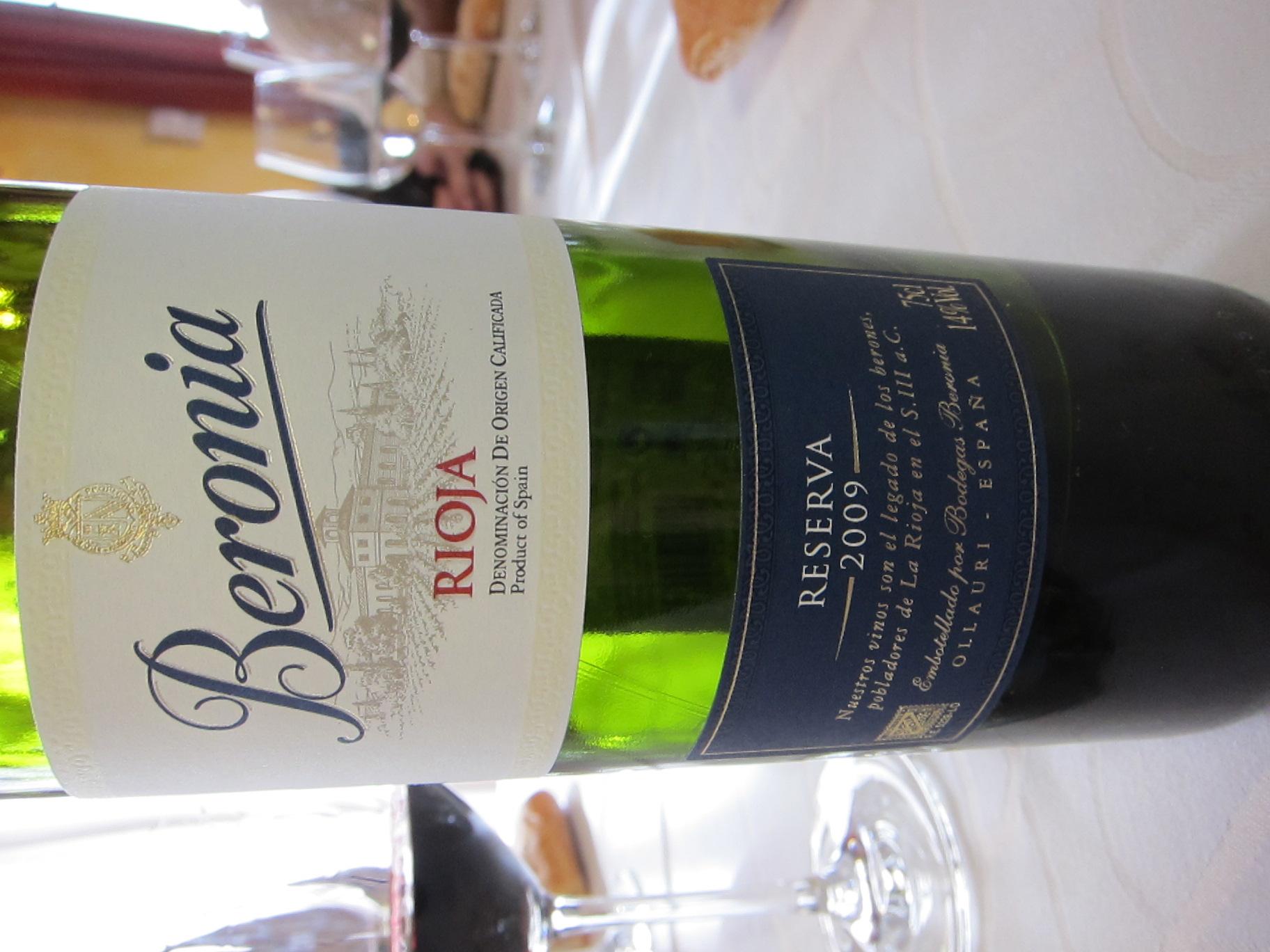 Tempranillo shines throughout Spain, but most in its home of Rioja. The northern part of the region, know as Alto Rioja, is home to Beronia, one of the Gonzalez Byass properties that I had a chance to visit a few years ago. I still dream about the tapas/wine dinner I enjoyed with them in Haro, as it included some of the most imaginative pairings, enhancing the approachability of their balanced reds.  Beronia Reserva Rioja is aged in a combination of French and American oak, as the winery has spent an extensive period of time working out the best aging techniques for their wine, finding a combination of both oak programs make the best Beronia. Rich yet refined, filled with black fruit, vanilla, woody herbs and espresso, the wine is bold yet not overly tannic, making it great for pairing with lighter fare. $20, available at Pogo's.
Brennan Vineyard Tempranillo is also big and rich, yet balanced, perfect for summertime enjoyment when you want a red wine yet don't want to be weighed down.  Lush, fresh and juicy, the 100% Texas wine is great for patio sipping and barbecue pairing. $24 available at Spec's.
Francis Ford Coppola Winery initially created the Sofia sparkling rose to honor Coppola's daughter, filmmaker Sofia Coppola. Recently they introduced the Sofia Red, a Rhone style blend produced from California fruit at his Sonoma winery. Grenache based, with Syrah and Morvedre, the wine is a great pairing with anything from grilled swordfish or octopus to roasted lamb and pork with ripe red fruit, smoke and spice filling the palate. $18, available at wine.com.
Rose options are an obvious choice for sipping red wines throughout the summer. I mentioned quite a few in my posts in previous weeks, but have tried a few more recently, including Head High Sonoma Coast 100% Pinot Noir Rose. Made with the saignee method (or "bleeding the fruit") in stainless steel tanks, and then aging a portion of the wine in neutral oak, the wine is soft, fresh and inviting. Ripe cherry, juicy citrus and watermelon fill the wine, enhanced by a hint of fresh flowers. $25, available via their website.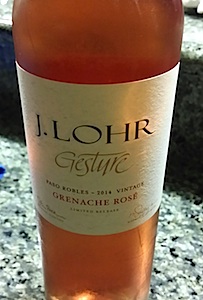 J Lohr Gesture Grenache Rose from Paso Robles is an elegant and delightful expression of the fruit. Filled with tangerine, strawberry and spiced pear notes the aromatic, expressive wine is a perfect pairing to summer salads, pasta or seafood. $18, available via their website.
Warmer temperatures insist on lighter, vegetable driven dishes, but if you need a wine with a bit more concentration for your heartier summer meals, like smoked brisket or steaks on the grill, look for a few unusual varieties that may not be in your normal repertoire, but will meld beautifully. Grilled lamb with sundried tomato risotto is the perfect enhancement to a sundried tomato, dried fig, balsamic and earthy Kir-Yianni Paranga, a blend of Xinomavro, Merlot and Syrah, from the Amydenon region of Northern Greece, engaging all your senses for this delicious and approachable wine. $18, available at Spec's.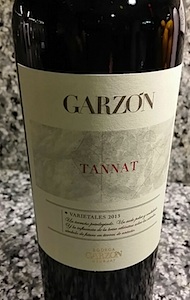 The robust Tannat grape variety usually produces powerful, tannin rich wines. However, it can also produce finessed, refined and surprisingly fresh wines, especially in its new found home of Uruguay, where it is fast becoming the most popular red variety planted as the wine industry in the country develops. Bodega Garzon specializes in growing small production, estate grown wines from their sustainably farmed vineyards. With their expansive 524 acres of vineyards divided into 1150 individual vineyard blocks with the winery is focused on ensuring their vineyards follow the distinct topography of the region. The Bodega Garzon Tannat balances earthy leather and tobacco notes with bright blueberry, plum and cassis for a rich, luscious wine with character. $23, available at Wine.com.
J Lohr in Paso Robles finesses their robust Valdiguie to softness in their J Lohr Wildflower Valdiguie red. The variety, originating in Southwest France, matures very late, but when managed properly produces a fresh, juicy wine that is perfect for summer. Ripe berry, pomegranate, sweet spice and pepper fill the palate, lingering with a soft, juicy finish. Easy and enjoyable, especially for the price. $10, available at Total Wine & More.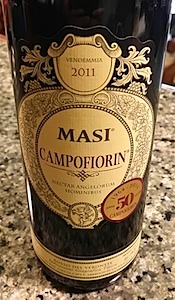 A wine with great character and structure, Masi Campofiorin is celebrating their 50 anniversary of making wine in Verona by fermenting freshly picked grapes on the lees (yeasts) of the finest Amarone in the region, creating almost a double fermentation. It was a unique concept, and one that put the winery on the map, changing the way wines from Verona would be made, imparting modern techniques in a region that had been defined by their traditions. The bold wine is definately one that would pair with grilled steaks and lamb or smoked meat and game. Though the process is quite extensive, the resulting wine is still rather affordable, around $20, available at Spec's.
Pinot Noir is an obvious choice for a lighter red, but from one vineyard to the next, and one region to the next, the flavor profile of Pinot Noir can change from lighter and more fruit filled, to earthy and hearty. Look for options that might be aged in neutral or partially new oak to help with that lighter overall flavor profile. I will have a full list of selections in an upcoming post.
Get the SideDish Newsletter
Dallas' hottest dining news, recipes, and reviews served up fresh to your inbox each week.